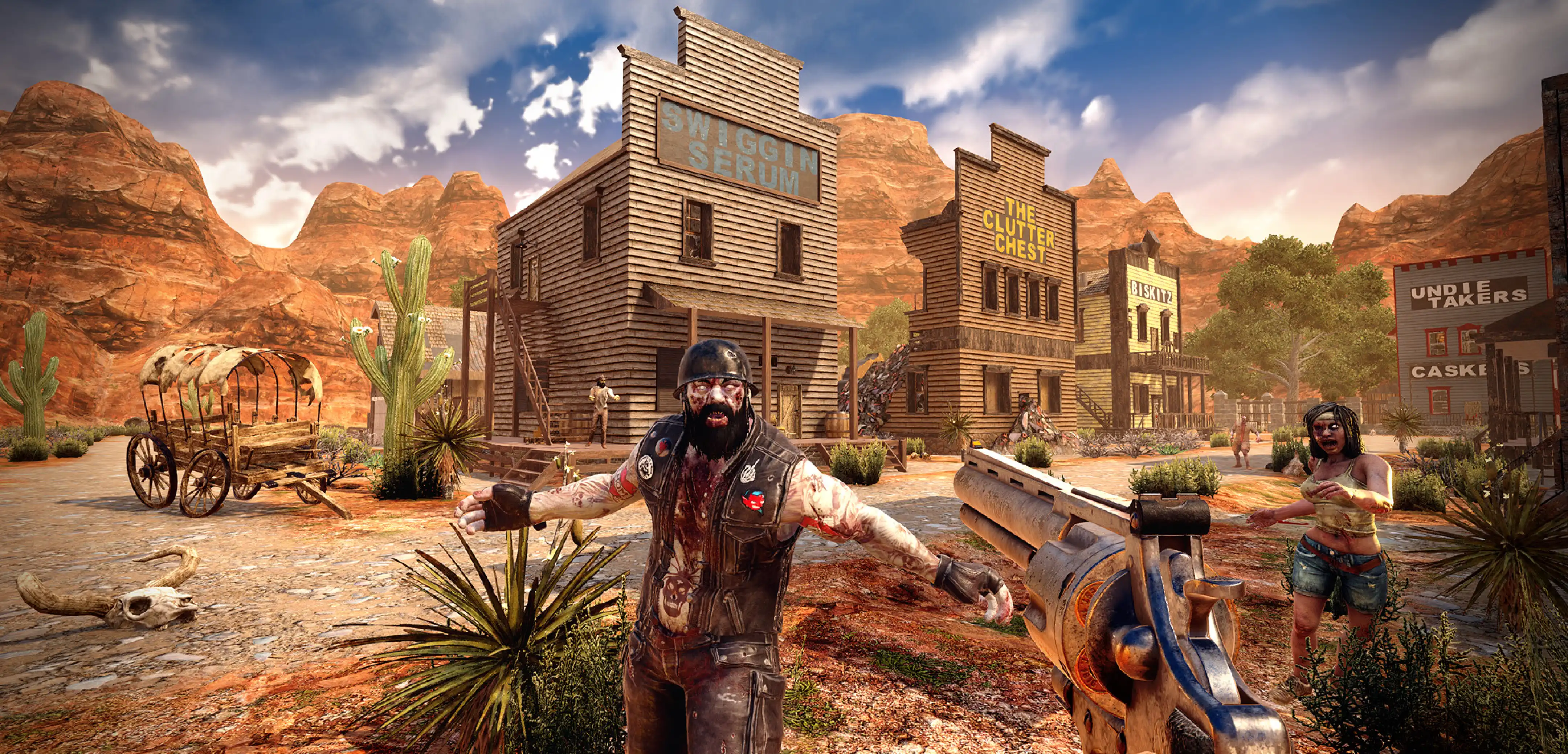 7 Days to Die
*LATEST* 7 Days to Die Alpha 21: Release Date, Delays, New Content, & Confirmed Changes
It's been over a year since developer The Fun Pimp announced the 7 Days to Die Alpha 21 build update, and we're finally nearing its widely anticipated release date! With that, here's everything we know about the 7 Days to Die Alpha 21 build so far.
7 Days to Die Alpha 21 Release Date
Previously, The Fun Pimps, the game's developer, only announced the 7 Days to Die Alpha 21 build release date to be "done when it's done." But courtesy of a later dev diary update and following dev stream comments, we received a release date window of
May 2023
! Now in early June, it seems this release date window was missed, and the update is still unreleased as of June 5th. With no news on a new release date, players must wait and see when the update will finally arrive. One glimmer of hope is an upcoming
Dev Stream
showcasing the update with the developer's QA team and a senior developer, but this stream realistically could mean even more delays to come.
7 Days To Die Alpha 21 Build: All New Features and Changes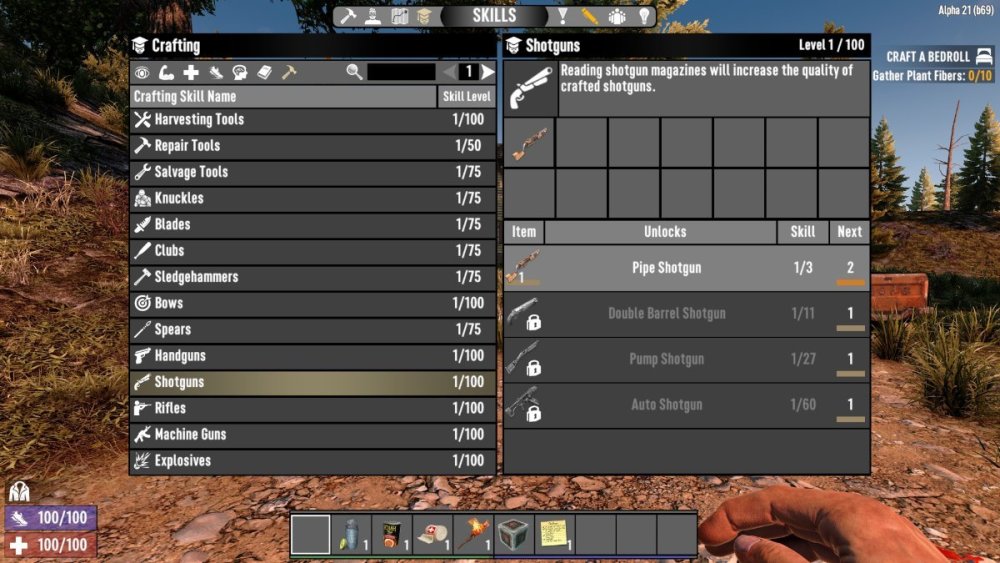 Courtesy of an
announcement
in the game's official forums, players finally have an idea of what's to come in the Alpha 21 build! This includes:
New Places of Interest
Navezgane, the game's map, becomes larger as Alpha 21 brings over 100 new places to explore. These locations also include various points of interest, with each having a proper name.
New Decorations and Base Furniture
7 Days to Die bases will be looking better than ever courtesy of a range of new decorative items, such as pictures and posters that can be placed directly on walls. Vehicles such as cars, trucks, and tractors, will also be included in the Alpha 21 build, along with several pieces of furniture.
Ability to Learn By Reading
As it stands now, 7 Days to Die players can only increase skill levels and gain experience by completing various tasks directly. With the Alpha 21 build, however, players will also be able to increase skill levels by reading different magazines. The game will also be adding 23 new skills, including harvesting, repairing, and salvaging.
More Doors
The developers will also add over 100 new door variations in the Alpha 21 update. These structures include double doors and partially-damaged doors. The latter has holes that players can shoot through, or even stab through with
melee weapons
to damage enemies from a safer spot.
Enhanced Water Simulation
Players can expect improvements in how water effects behave in the game when the Alpha 21 build releases. In particular, water will no longer be considered as a "block." Instead, it becomes a voxel that flows, allowing players to build materials with it.
Drinking Water Balance Improvements
In the upcoming update, players will now only find Murky Water in loot and water sources. Drinking this type of water doesn't require special tools or skills. Players need only to press the "E" key to interact with Murky Water to drink it. But doing so will deal five hp worth of damage, and have a chance to give dysentery.
Rebalancing to Spears
7 Days to Die players will also notice a damage increase to spears. Also, the spear's power attack changes into a thrust instead of a throwing animation. That also means that throwing spears will disappear from the game.
Chunk Resetting
By default, chunks will have their resetting options set to disabled in the upcoming Alpha 21 build. However, players can set the resetting behavior of chunks, such as setting it up to 70 days before restarting.
Trader Changes
The trader also receives some changes in the next 7 Days to Die major update. This time, the Secret Stash disappears. However, inventories will have rebalances to coincide with the new crafting progression.
Updates to Player HUD
Various updates also arrive to the player HUD in Alpha 21. For instance, a danger meter will now appear to show the hazard level of the game's different biomes and points of interest. Players can also toggle a crafting recipe tracker when gathering specific materials. There will also be an armor state indicator, warning players if armor durability is low. Additionally, players can now remove the entire HUD by pressing the F7 key for a more cinematic and immersive playstyle.
Perk Rebalances
Say goodbye to the Sexual T-Rex perk when Alpha 21 arrives. However, the developers will incorporate the stamina improvement from that perk into relevant weapons. Other notable changes include the cooking perk speeding up cooking times, and the Grease Monkey will no longer restore vehicle health but will increase vehicle health restoration from repair kits.
Vehicle Changes
Various vehicle enhancements also arrive in 7 Days to Die when the Alpha 21 update arrives. These improvements include increased collision damage from vehicles. Some vehicles, like the bicycle and the gyro, will now have a larger health pool than before.
New Terrain Tools
Base building
will also become more flexible and versatile than before with new tools. In Alpha 21, you can use an adjustable sphere-shaped brush, allowing you to grow terrain in all directions. It also has an undo function to help optimize used resources.
Additional Quests
A new quest type called the "Infested Clear" will also appear in Alpha 21. Also, the developers teased another new quest type in the announcement but only labeled it as "??????"
Other Features
Interactive environmental hazards (e.g., turning off gas flow to shut off broken gas pipes)
Electricity wires will only be visible if the player is holding the wire-cutting tool
Balances and enhancements to zombie behaviors
Graphical improvements to grass shadows
For now, you can start enjoying the current build of 7 Days to Die before the release date of Alpha 21 with a dedicated server
here
.

---
Looking to create your own gaming server? It only takes a few minutes.
You Might Also Like
---
Join our Discord!
---
20,000+ Members & Growing!
Join our
DISCORD
Start your 7 Days to Die server
Looking to create your own gaming server? It only takes a few minutes.
What do you think?
0 Responses
It's Okay
Perfect
Loved it!