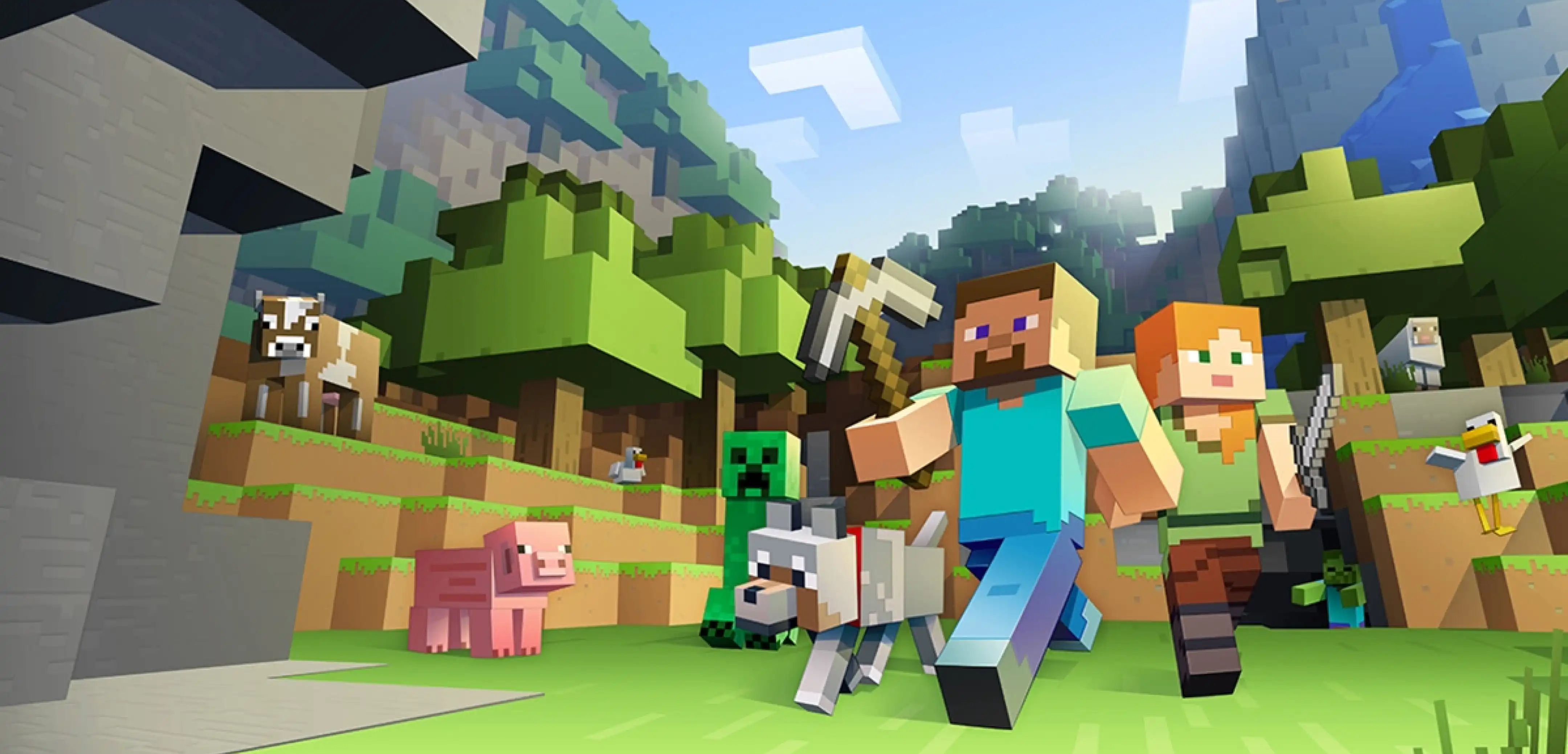 Minecraft
What is Minecraft Legends?
Legends of old, times of war, and a story of how the overworld was saved, or so they say. Today we will be exploring all currently known details about Minecraft Legends. The expected release date, the unexpected genre, and why fans are already getting excited.
The Story & Lore
From what we have been told, Minecraft Legends unfolds sometime in Minecraft's distant past. However, Mojang has gone out of their way to suggest that nothing is set in stone. A tale passed down by villagers meaning it could all be myth rather than official lore. But that does not diminish what has been shown!
This legend tells of a hero which you, the player, will control. Under their heroic command, the monsters of the overworld united to push the invading piglins back into the nether. You heard that right! Creepers, skeletons, and zombies will be your troops in this coming war.
Gameplay
Minecraft Legends is confirmed to be an action strategy game. On horseback, you will explore the overworld from a third-person perspective, defend peaceful settlements, and lay siege to piglins to stop the nether's corrupting advance.
This will entail direct combat from yourself, controlling troops, and surveying the battlefield to find the optimal route to success.
Release Date & Details
Minecraft Legends will be released on the Xbox Game Pass, PC Game Pass, Windows, Xbox Series X/S, Xbox One, PlayStation, Steam, and Nintendo Switch in 2023. While no exact date has been given, Mojang has teased that more details will be revealed around September this year.
What Is Minecraft Legends?
Minecraft Legends was an unexpected announcement, but one that has left fans more than excited. Collaborating with an experienced studio such as Blackbird Interactive only furthering that hype. While many details still remain uncertain, there is doubt that Minecraft Legends will be quite the tale.
Until Next Time,
BisectHosting =)
---
Looking to create your own gaming server? It only takes a few minutes.
You Might Also Like
---
Join our Discord!
---
20,000+ Members & Growing!
Join our
DISCORD
Start your Minecraft server
Looking to create your own gaming server? It only takes a few minutes.
What do you think?
0 Responses
It's Okay
Perfect
Loved it!