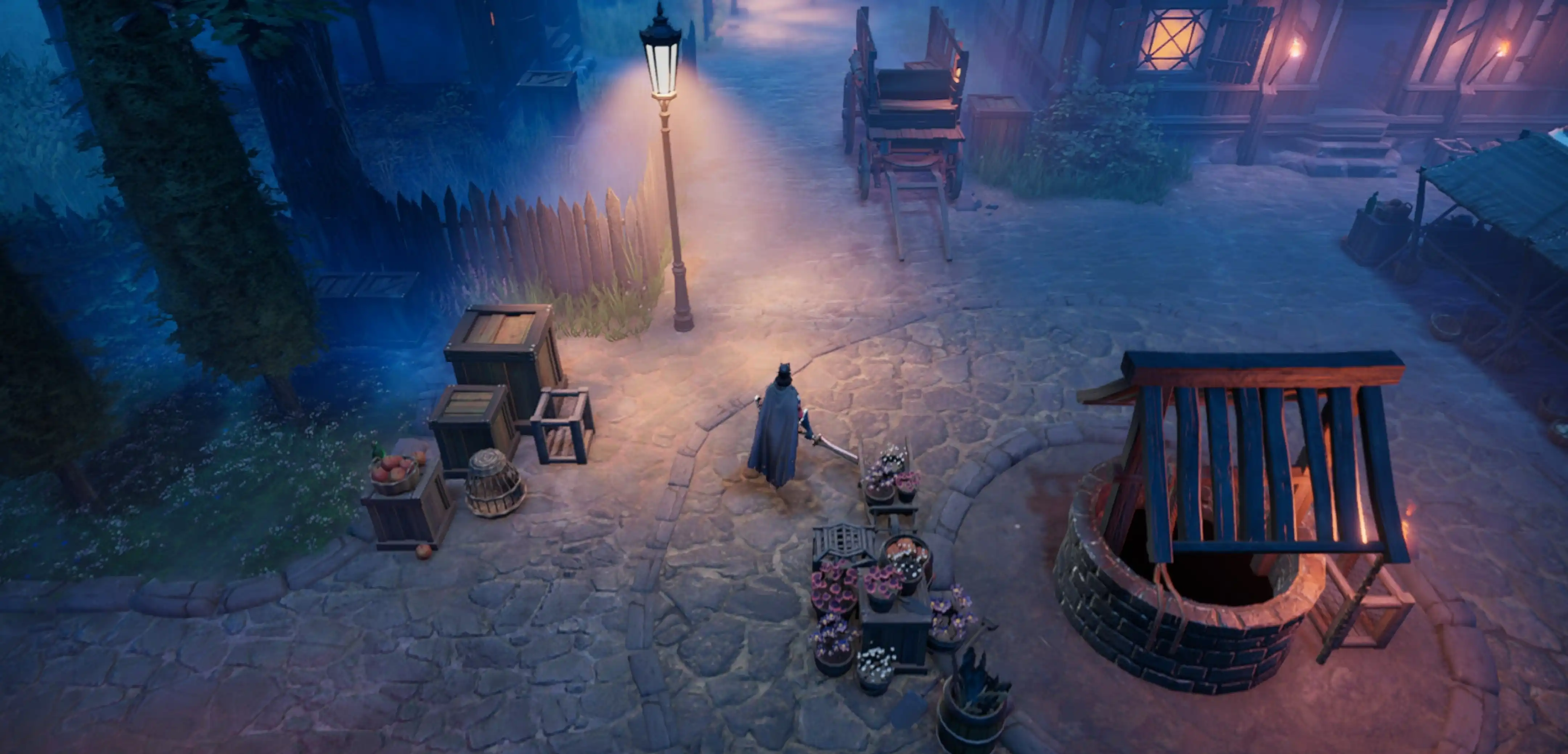 V Rising
V Rising Tannery Guide: How to Get & All Crafting Recipes
Life isn't easy for Vampires in
Vardoran
, especially without the right gear. One way to craft the powerful equipment you'll eventually need in V Rising is to use materials refined in the Tannery. So here's how you can build a Tannery in V Rising, the blood boss you'll need to clear before you're able to, and the materials you can craft with it.
How to Build the Tannery in V Rising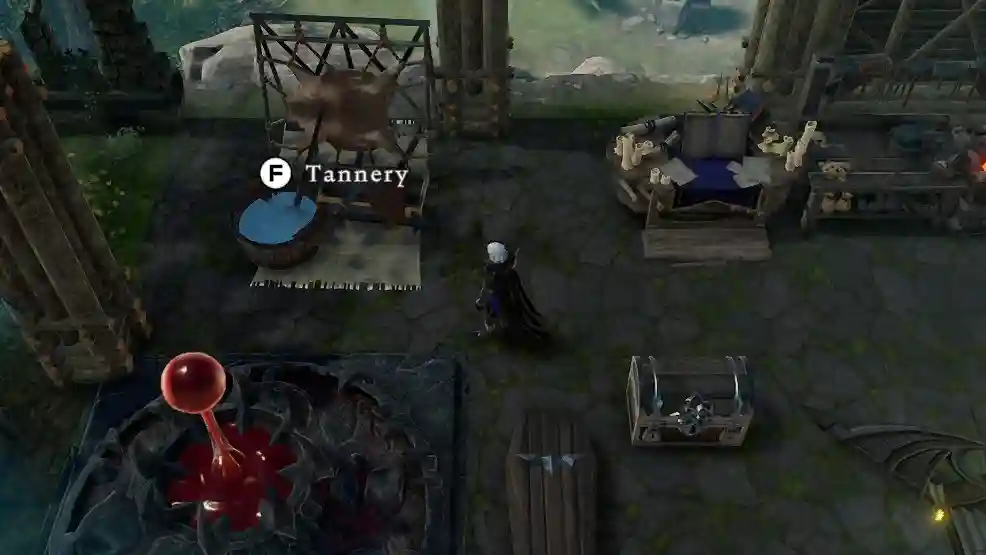 First, you must defeat the Level 20 V Blood Boss,
Keely the Frost Archer
, to unlock the Tannery in V Rising. Search the
Bandit Trapper Camp
in
Farbane Woods
for this enemy. If you're having trouble finding this boss, interact with the
Blood Altar
and track Keely's blood with it. Keely's isn't too difficult to defeat. Still, watch out for her
freezing attacks
. Getting hit by one of her frozen arrows will leave you vulnerable to her other attacks. Plus, she's not alone, seeing you'll find her in a camp of other hostile humans. You can read our
V Rising Beginner's Guide
to help you prepare for the Keely boss fight. After defeating this V Blood Boss, return to your castle to craft the Tannery. Note that you must use
160x Rugged Hide
and
8x Plank
to build it. Tip: Place the Tannery in a confined room to increase crafting speed by 25%.
Tannery Crafting Recipes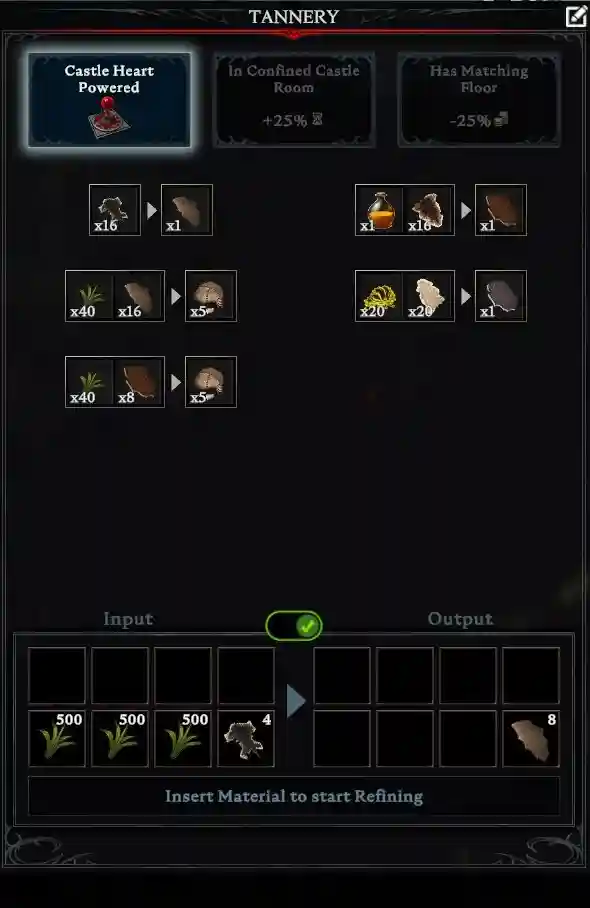 The Tannery's primary function is to craft different leather tiers. With that, this crafting station is essential in making end-game equipment, including the Dawnthorn armor set. Below are the crafting recipes available in the Tannery:
Empty Waterskin: 40x Plant Fibre and 16x Leather or 8x Thick Leather (yields five units per successful craft)
Leather: 16x Rugged Hide
Thick Leather: 1x Oil and 16x Thick Hide
Pristine Leather: 20x Mutant Grease and 20x Pristine Hide
Note: Place the V Rising Tannery on a Tailor's Floor to reduce each craftable item's material cost by 25%.
---
Looking to create your own gaming server? It only takes a few minutes.
You Might Also Like
---
Join our Discord!
---
20,000+ Members & Growing!
Join our
DISCORD
Start your V Rising server
Looking to create your own gaming server? It only takes a few minutes.
What do you think?
0 Responses
It's Okay
Perfect
Loved it!