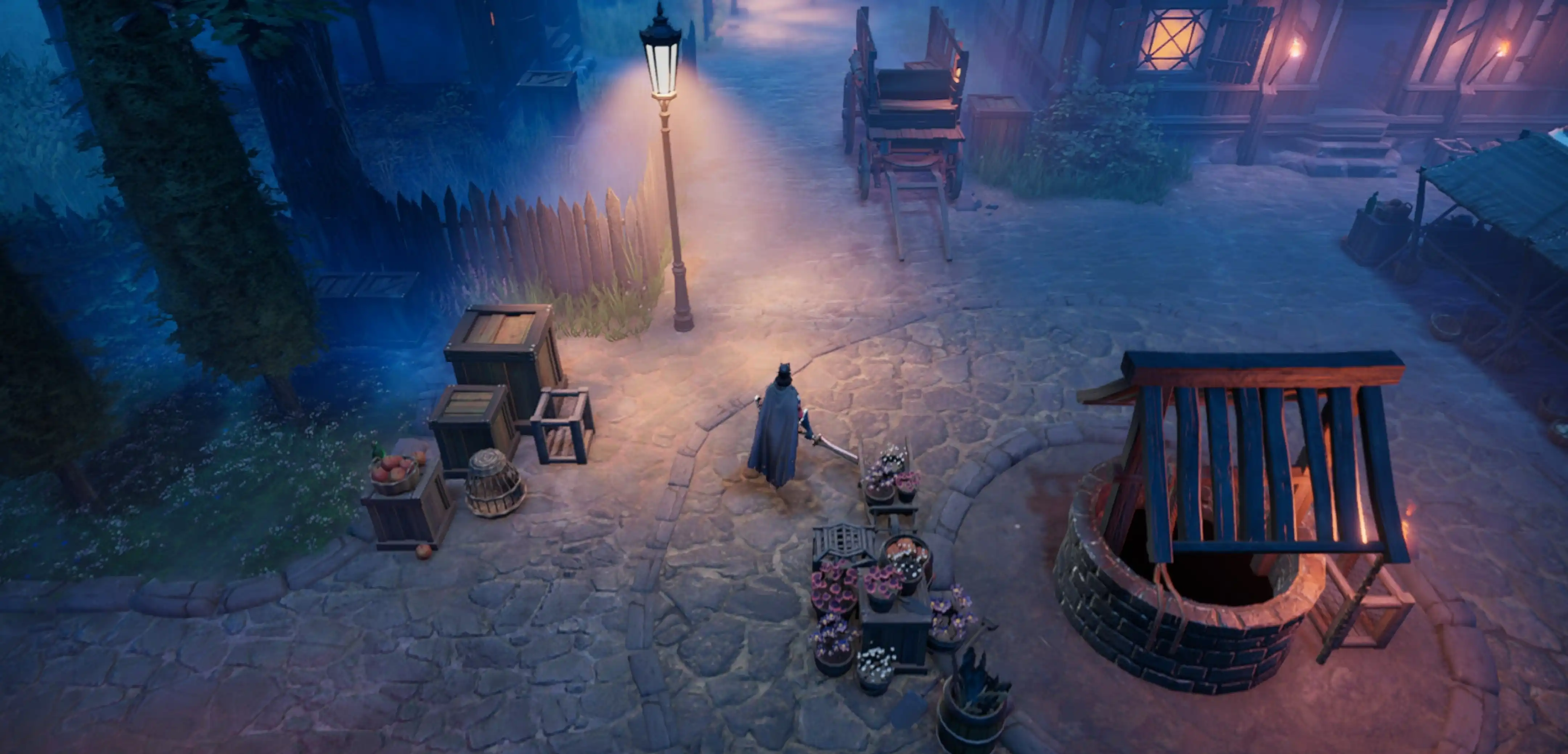 V Rising
V Rising Prison Cell Guide: How to Make and How to Lure Prisoners
Lurking in the shadows of Vardoran while looking for blood to feed your vampire can be tedious. Instead, you can build a "blood farm" in your castle by placing prisoners in cells. So, here's an overview of how to make a prison cell in V Rising and how to fill it with some unlucky prisoners.
How to Make a Prison Cell in V Rising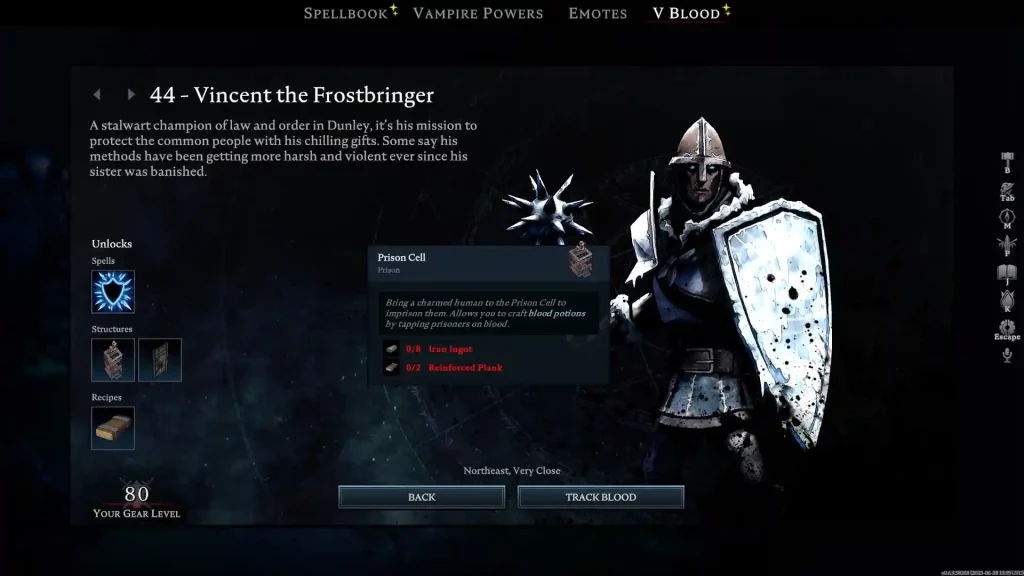 First, you must unlock the recipe to build the Prison Cell in V Rising. Complete this objective by hunting
Vincent the Frostbinger
, a level 44 V Blood boss. Find this boss patrolling the roads surrounding Dunley Farmlands. After beating Vincent, craft a Prison Cell by expending
8x Iron Ingot
and
2x Reinforced Plank
. You can place a cell on any applicable tile or terrain near a Castle Heart. Ideally, you should place a Prison Cell in a prison room, which should consist of
Prison Flooring
. Unlocking this flooring recipe requires you to defeat
Raziel the Shepherd
, a level 60 V Blood boss in Dunley Farmlands, to unlock the Athenaeum recipe. You must build the
Athenaeum
in your castle's library room. Also, this structure needs the following items:
20x Schematic
8x Reinforced Plank
4x Pristine Leather
4x Dark Silver Ingot
Once built, find or research a prison flooring schematic to unlock the recipe. After successfully unlocking the flooring design, use 4x Blood Essence, 4x Stone Brick, and 2x Iron Ingot to lay each prison flooring tile. Placing a Prison Cell on Prison Flooring reduces Blood Drain and Essence Extraction costs by 25%. So, you can extract additional blood from your prisoners without the need to regenerate their health.
Finding And Luring Prisoners
Save time finding prisoners by hopping on your horse. Then, activate your
Blood Hunger
vampire ability while on horseback. If you don't have this vampire ability, you must first defeat
Tristan the Vampire Hunter
, a level 44 V Blood boss, in Farbane Woods. Tip: Read our V Rising
Beginner's Guide
to find out how to tame your first horse. Next, damage your preferred target until their health reaches
below 30%
. Then, charm the target with
domination presence
. Lure your prisoner back to your castle and into one of your prison cells. Remember, you don't have to wait for your prisoner to follow you within a safe distance. Hop on your horse, and travel back to your base. The charmed prisoner should appear in the castle once you enter the establishment. Note: Kill or re-charm prisoners if you want to replace them with other captives in their prison cells.
Prisoner Management in V Rising
After imprisoning your target in a V Rising Prison Cell, maintain your "blood farm" by ensuring your prisoner doesn't die while confined. Feed your prisoner a rat or fish to recover the NPC's health. You can then drain blood from your prisoner if your vampire is running low. Alternatively, extract blood essence from the prisoner to change your blood type and
quality
. Tip: Read our V Rising
Servants guide
for a list of blood types and their perks. Below is a list of actions you can do while interacting with prisoners in prison cells:
Drain Blood - Requires 1x Empty Glass Bottle. Consumers 30% to 60% of the prisoner's health and increases misery by 5% to 20%.
Extract Blood Essence - Changes a vampire's blood type at the cost of 10% to 30% of the prisoner's health. Also increases misery by 2% to 6%.
Feed Prisoner Rat - Requires 1x Rat. Recovers prisoner's health by 20% to 30%.
Feed Prisoner Fat Goby - Requires 1x Fat Goby. Recovers prisoner's health completely.
Feed Prisoner Rainbow Trout - Requires 1x Rainbow Trout: Reduces prisoner's misery by 5% to 10%.
Feed Prisoner Sage Fish - Requires 1x Sage Fish. Recover's the prisoner's health by 30% to 70% and reduces misery by 15% to 30%.
---
Looking to create your own gaming server? It only takes a few minutes.
You Might Also Like
---
Join our Discord!
---
20,000+ Members & Growing!
Join our
DISCORD
Start your V Rising server
Looking to create your own gaming server? It only takes a few minutes.
What do you think?
0 Responses
It's Okay
Perfect
Loved it!