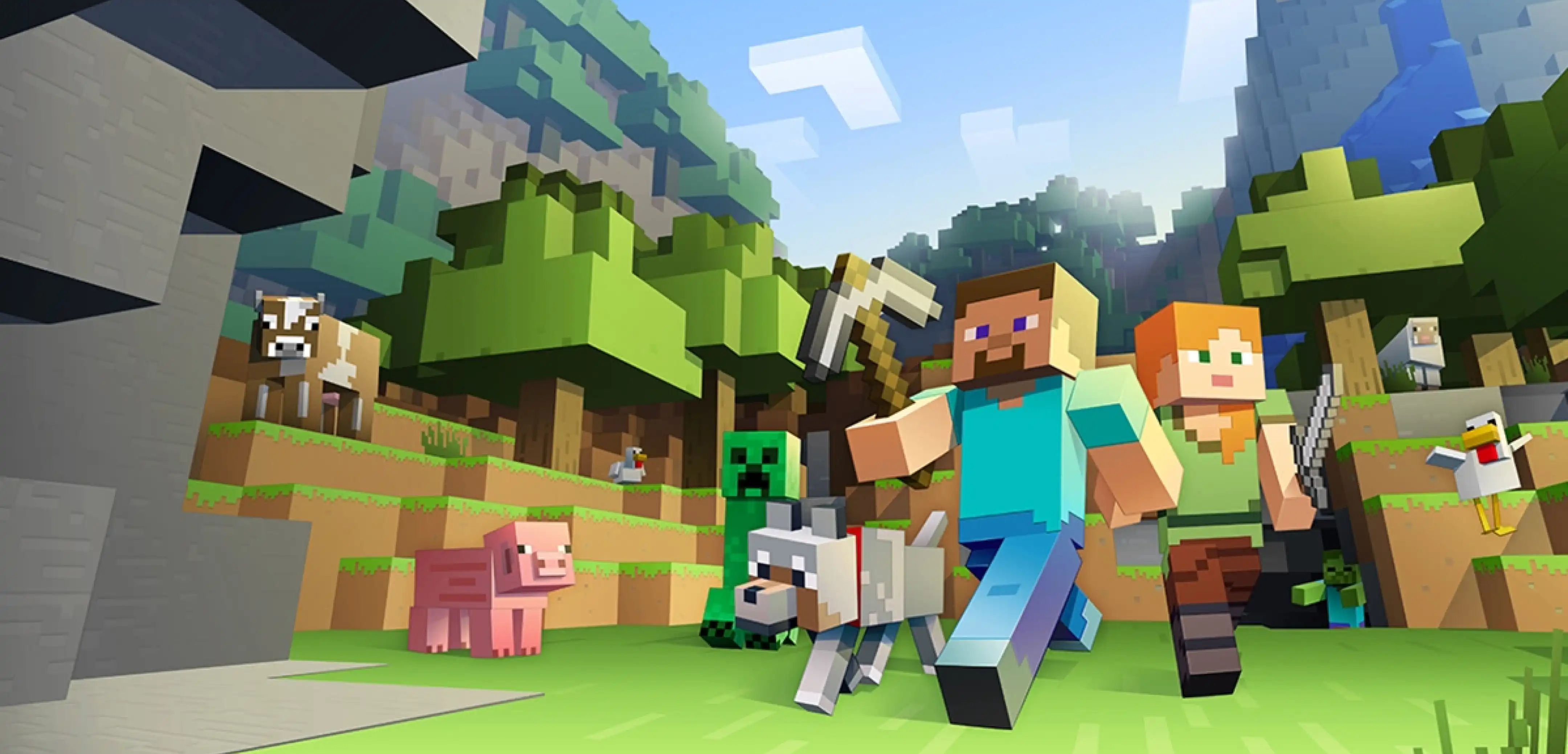 Minecraft
Top 5 Biggest Minecraft Youtubers [2022]
Minecraft is more popular than ever, and just this past year, Minecraft content reached over 1 trillion views on YouTube! With such a record being set, and by popular demand, we thought there was no better time to provide content creators with their much-deserved updated rankings. Today we revisit the top 5 biggest Minecraft Youtubers as of 2022.
The MCC Champion, the manhunt master, and the content creator who wears a mask with a smile for hours at a time, Dream! From music to YouTube content, there is little Dream does not do with great success. And while his uploads may have some gaps, there is never a doubt that each one will be an absolute blast.
Congrats to Dream, and we will be cheering him on in the next MCC!
MrBeast is not necessarily a Minecraft Youtuber, but his variety gaming channel releases such crazy Minecraft content that not including him in our list felt like a crime. Like Dream, his uploads have some gaps, but you know with videos like "10 vs 1000 player manhunt," you are going to see Minecraft pushed to its limits each and every time.
MrBeast spares no expense when it comes to entertainment, and that remains true for his fantastic gaming channel.
DanTDM has provided years of quality content on his YouTube channel alongside some of the biggest Minecraft videos the platform has ever seen. With 18,786,413,006 Billion total views and 50.573 million in just the past month, you can be sure each upload will provide a lot of fun.
Be sure to check out his variety content as well!
As many have likely heard, TechnoBlade sadly passed away just last month. However, that does not mean his amazing content has been lost to time. While viewing his videos now may feel bitter-sweet, any who have never seen them are in for both a journey and a treat.
TechnoBlade was a pillar of the Minecraft community, an unmatched PVPer, and someone who never failed to make his fans laugh. TechnoBlade never dies.
Aphmau provides a unique take on Minecraft content that strays far from the standard let's play. Each upload is a story that masterfully uses Minecraft, mods, custom assets, and voice acting to create a near TV level of production.
Watching it today, I can't help but be reminded of many of my favorite childhood shows. An absolutely perfect channel for families to enjoy.
Top 5 Biggest Minecraft Youtubers [2022]
Our list has sadly reached its end, but your YouTube journey has only just begun! We hope you enjoy each of these creators as much as we have. Are there any growing Minecraft Youtubers you think will make the list when this subject is revisited down the line? Please let us know, and who knows, they may just be number one on our list of up-and-comers!
Until Next Time,
BisectHosting =)
Disclaimer: This list's subscriber count is accurate as of July 28th, 2022. Rankings from one to five were based on those same subscriber numbers.
---
Looking to create your own gaming server? It only takes a few minutes.
You Might Also Like
---
Join our Discord!
---
20,000+ Members & Growing!
Join our
DISCORD
Start your Minecraft server
Looking to create your own gaming server? It only takes a few minutes.
What do you think?
1 Response
It's Okay
Perfect
Loved it!