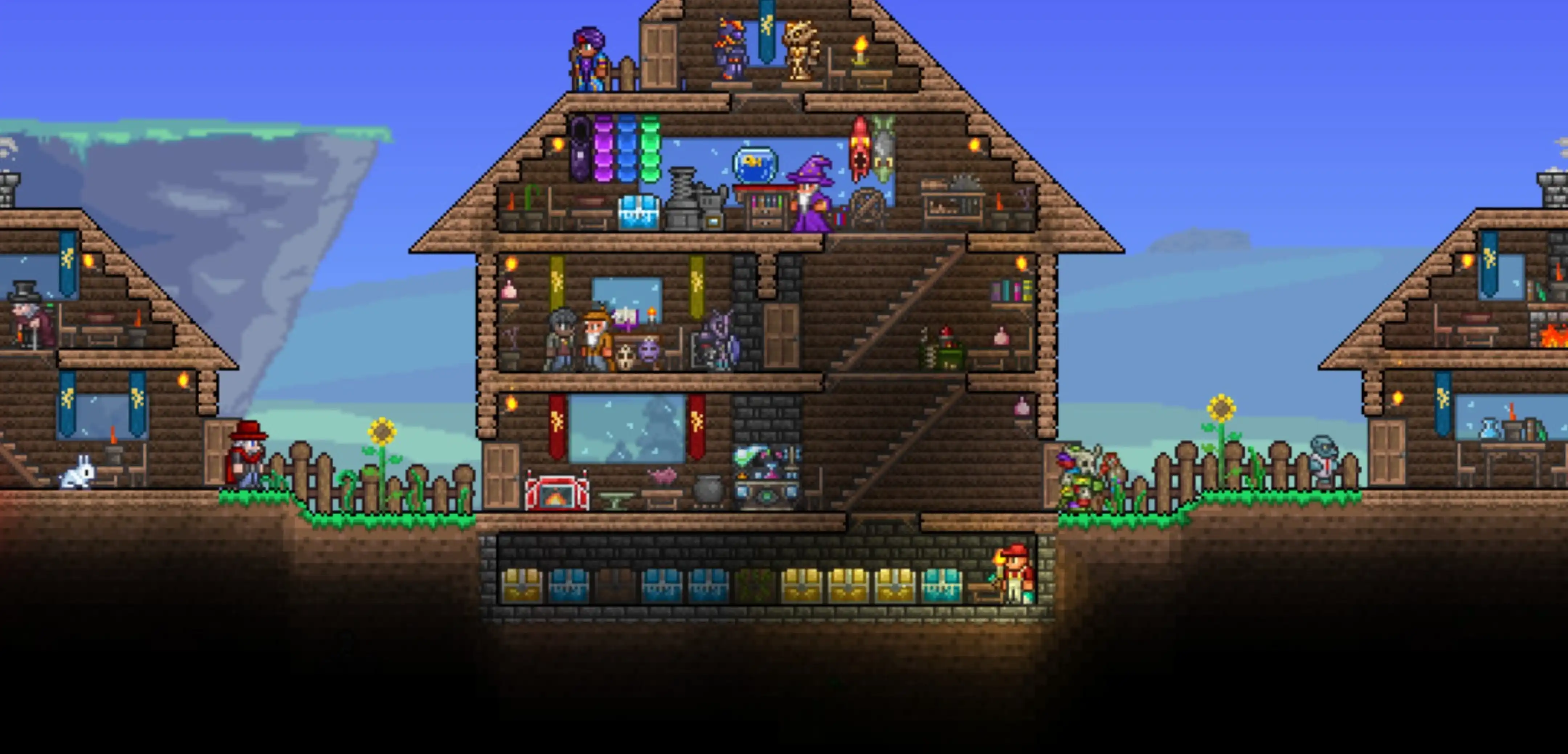 Terraria
Terraria Starlight River Mod: Unique Bosses, Boss Rush Modes, Abilities, & How to Install
Despite Terraria ending its development with the Journey's End patch, its community still thrives to this day. A key element to this consistency is the evolution of mods to help the game evolve without updates. One notable modpack that's a favorite in the community is the Terraria Starlight River mod. Here we'll dive deeper into this mod and all the ways it shakes up vanilla Terraria.
Terraria Starlight River Mod: An Overview
https://twitter.com/projectslr/status/1665159351408144384
The Terraria Starlight River mod is a project made possible by
various community members
. Announced in October 2019, it became a hit with other players, thanks in part to the mod's content and features being a unique change of pace for the vanilla experience. In particular, Starlight River aims to enhance Terraria's core experience with new bosses, new modes, and new systems while looking very good while doing it.
New Content & Features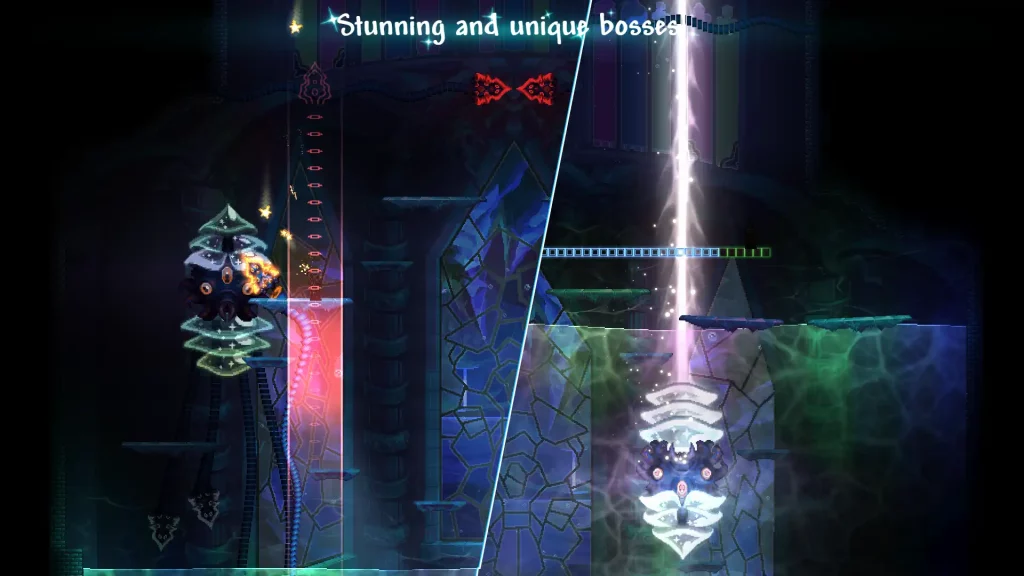 Installing the Terraria Starlight River mod engages players by letting them
discover new locations
,
acquire new items
, and
battle new enemies
. You can find the full list of its content below.
Boss Rush Modes
If you want to take part in a gauntlet of difficult challenges without grinding, try out Starlight River's boss rush modes. This modpack includes three of these modes, which are the following:
Boss Rush
Fight all Starlight River bosses in order
Normal difficulty
Full heal between bosses
Boss Blitz
Fight all Starlight River bosses in order
Expert difficulty
Heal 200 life between bosses
The game moves at 1.25x speed
2x Score multiplier
Starlight Showdown
Theoretically possible
Master difficulty
No healing between bosses
The game moves at 1.5x speed
Healing potions disabled
Teleportation disabled
3x Score multiplier
New Bosses & Loot
Auroracle, The Venerated, and Ceiros, The Shattered Sentinel, join Terraria's roster of bosses upon installing the Starlight River mod.
Auroracle, The Venerated
A pre-Hardmode boss found in the deep layer of the
Ice biome
. To find its arena, search for a room that gives you an introduction to the mechanics involved in the boss fight. Then, descend the elevator to reach the boss' location, called the
Ancient Cathedral
. Upon reaching the bottom, throw the
Suspicious Looking Offering
item into the water, triggering the boss fight. Good mobility is vital to win this fight. Plus, you must have blocks, as you need to place them when Auroracle fires its laser from the water. Winning the boss fight gives you a chance to receive the following items:
Aurora Crown (Summon Sentry)
Aurora Bell (Summon Sentry)
Tentalance (Melee Weapon)
Octogun (Ranged Weapon)
Overflowing Urn (Magic Weapon)
Tentacle Hook (Grappling Hook)
Squid Fins (Accessory)
Mantis Technique (Accessory)
Tiger Technique (Accessory)
Snake Technique (Accessory)
Ceiros, The Shattered Sentinel
Reaching Ceiros requires you to go through the new
Vitric Desert biome
. Here, you must find and defeat the mini-boss
Glassweaver, Worker of the Anvil
. Defeating this enemy gives you the key to enter the biome's dungeon area. Open the locked door with the key, and enter the dungeon. Solve different puzzles until you can get the
Cloud Burst ability
. Use it to perform a dash that can also destroy special crystal blocks. Aim for the dungeon's exit, but Ceiros will eventually appear and block your progress. This unique boss fight requires you to use your newly acquired Cloud Burst ability to destroy the crystals that spawn in the arena. Destroying these crystals leaves Ceiros vulnerable, allowing you to damage it as much as possible before the cycle begins anew. Defeating Ceiros will give you a chance to receive the following items as rewards from the fight:
Refractive Blade (Melee Weapon)
Recursive Focus (Summoner Weapon)
Facet & Lattice (Melee Weapon)
Needler (Ranged Weapon)
Coalescence (Magic Weapon)
Magmite Vacpack (Summoner Weapon)
How to Install the Terraria Starlight River Mod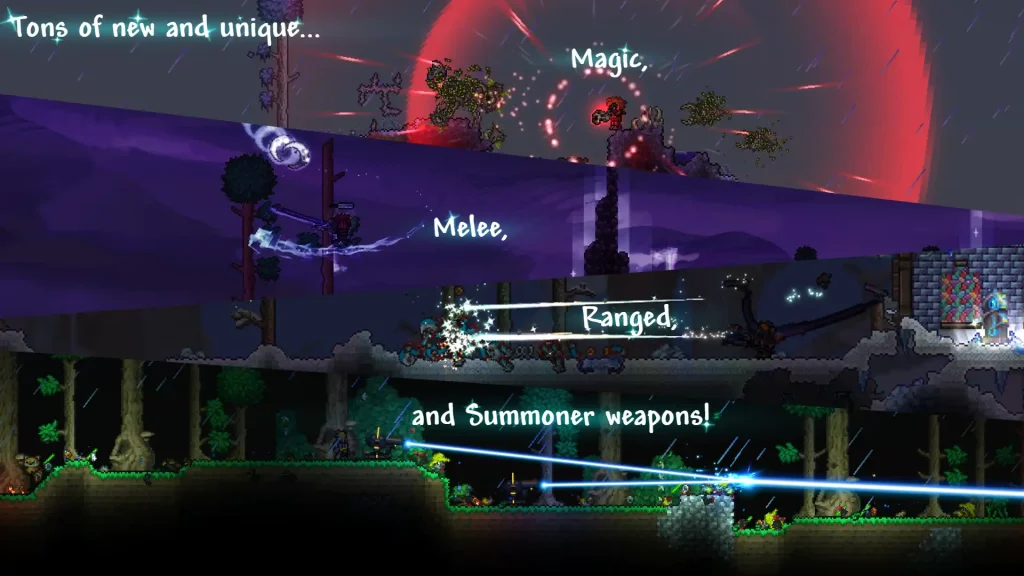 Players must install the tModLoader 1.4.4 preview to run the Starlight River mod. Right-click on tModLoader on your Steam Library's sidebar, and click on Properties. From here, click on betas, then select the 1.4.4 preview. Install the Starlight River mod as you would with
other Terraria mods
from tModLoader, and you should be good to go.
---
Looking to create your own gaming server? It only takes a few minutes.
You Might Also Like
---
Join our Discord!
---
20,000+ Members & Growing!
Join our
DISCORD
Start your Terraria server
Looking to create your own gaming server? It only takes a few minutes.
What do you think?
16 Responses
It's Okay
Perfect
Loved it!