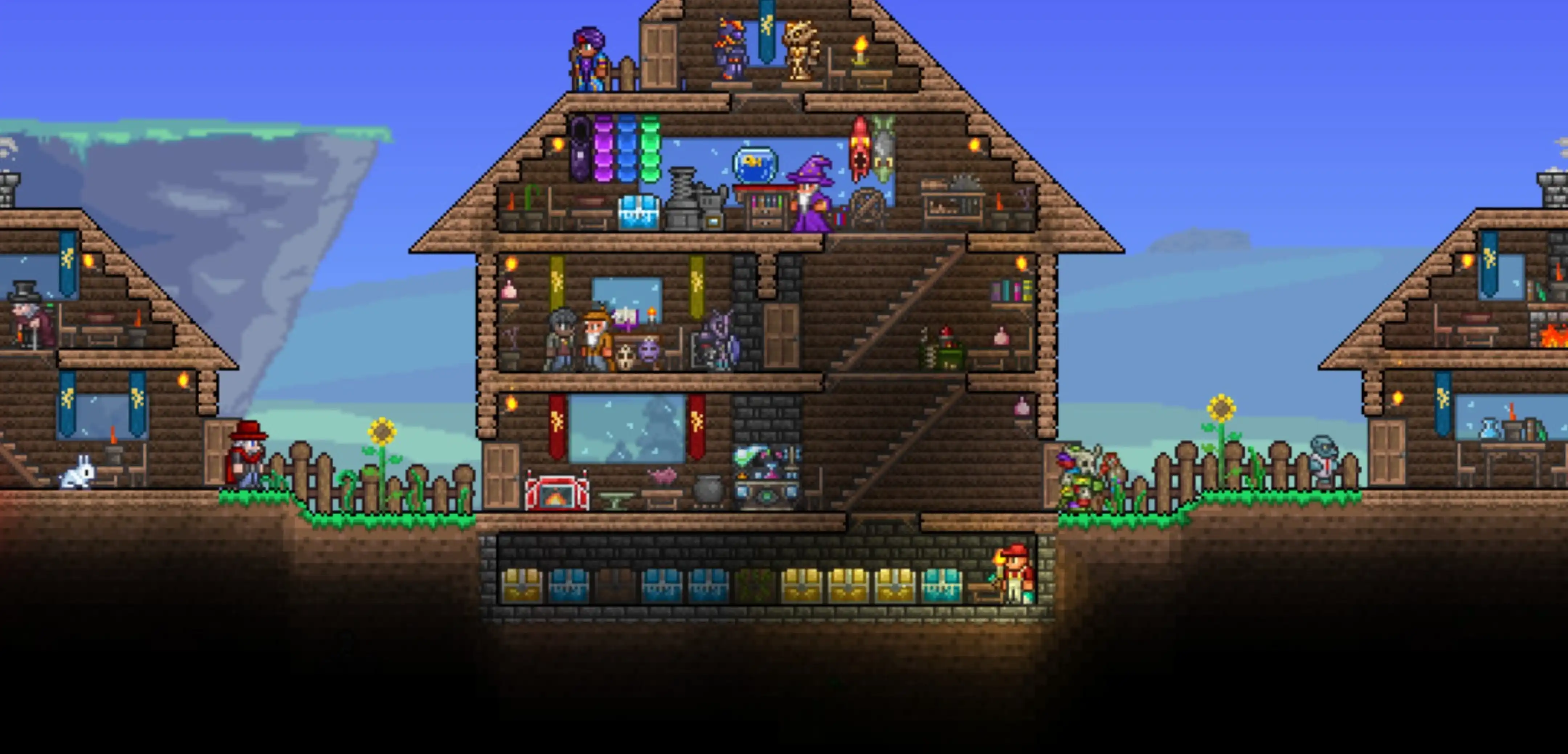 Terraria
What is Journey Mode in Terraria?
Journey Mode in Terraria frees players up by significantly reducing the amount of grinding required to progress. But what can you do in Journey Mode, and what exactly does it change?
Terraria Journey Mode: An Overview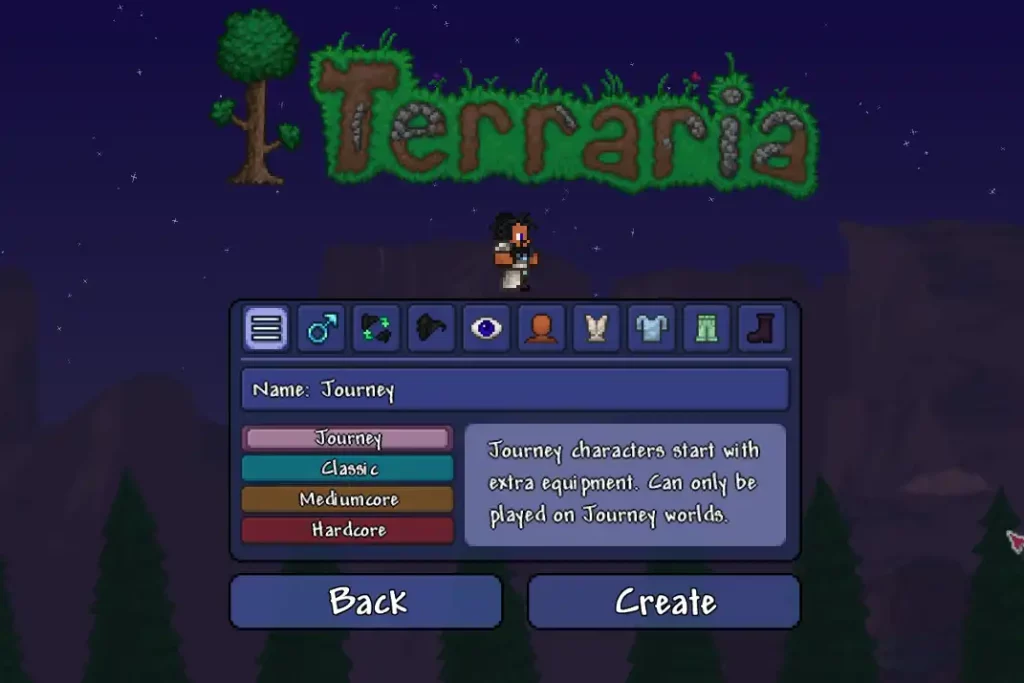 Introduced in the
Journey's End update
, choosing Journey Mode as you create a world in Terraria gives you various options. Note that these selections are unavailable when choosing other difficulty options, namely Classic, Expert, and Master. This mode is also akin to the Creative Mode in other sandbox titles like
Core Keeper
.
Starting Items
Starting a
new character
in a new Classic, Expert, or Master World in Terraria will give players the Copper Sword, Copper Axe, and Copper Pickaxe. But in Journey Mode, players start with the following items:
Iron Shortsword
Iron Pickaxe
Iron Axe
Iron Hammer
Finch Staff
100x Torch
100x Rope
Magic Mirror
Grappling Hook
Fledgling Wings
Additional Features
Note that only a player created in a Journey Mode world can experience the generated map. In other words, you can't enter other worlds if you created a Journey character in Terraria. Nonetheless, you can access various features that aren't available in other world types.
Power Menu
Above the crafting menu is the Power Menu, which gives you access to the world's core features. The buttons in this menu are:
Duplication
Duplicate any researched item indefinitely. However, duplicating items will only replicate their original variants. That means that the duplicated items won't have modifiers. But players can still use the Goblin Tinkerer to generate modifiers for those duplicated items.
Research
Players must research an item before they can duplicate it. This action is fairly straightforward, as players need only to place the item in the Research Box to start the process. Note that the item type is an important factor in providing the total number of required research items.
Time
Journey Mode players can change, slow, stop, or speed up time. Time can be frozen or sped up by 1x to 24x the normal rate.
Note:
Falling Stars will not spawn during a time-frozen period.
Weather
The weather command section has different sliders to let Journey Mode Terraria players control the world's weather. These sliders are for rainfall volume, wind speed, and wind direction.
Personal
Here, players can enable or disable Godmode, toggle the increase in item placement range, and change the enemy spawn rate. With Godmode enabled, the player can enjoy the following bonuses:
Immunity to all damage and knockback
Unlimited breath when staying underwater
Significantly fast mana recovery speed
No damage from damage-over-time debuffs
Infection Spread
Players can toggle the spread of Corruption, Crimson, and Hallow in this area of the Power Menu. Bear in mind that it's still not possible to reset a biome's original features with this toggle button.
Enemy Difficulty
As its name implies, this button changes the difficulty of enemies. Increasing the Journey World allows players to receive items only found in greater difficulties without leaving the map. For example, setting the world at 2x difficulty will replicate Expert Mode.

---
Looking to create your own gaming server? It only takes a few minutes.
You Might Also Like
---
Join our Discord!
---
20,000+ Members & Growing!
Join our
DISCORD
Start your Terraria server
Looking to create your own gaming server? It only takes a few minutes.
What do you think?
0 Responses
It's Okay
Perfect
Loved it!