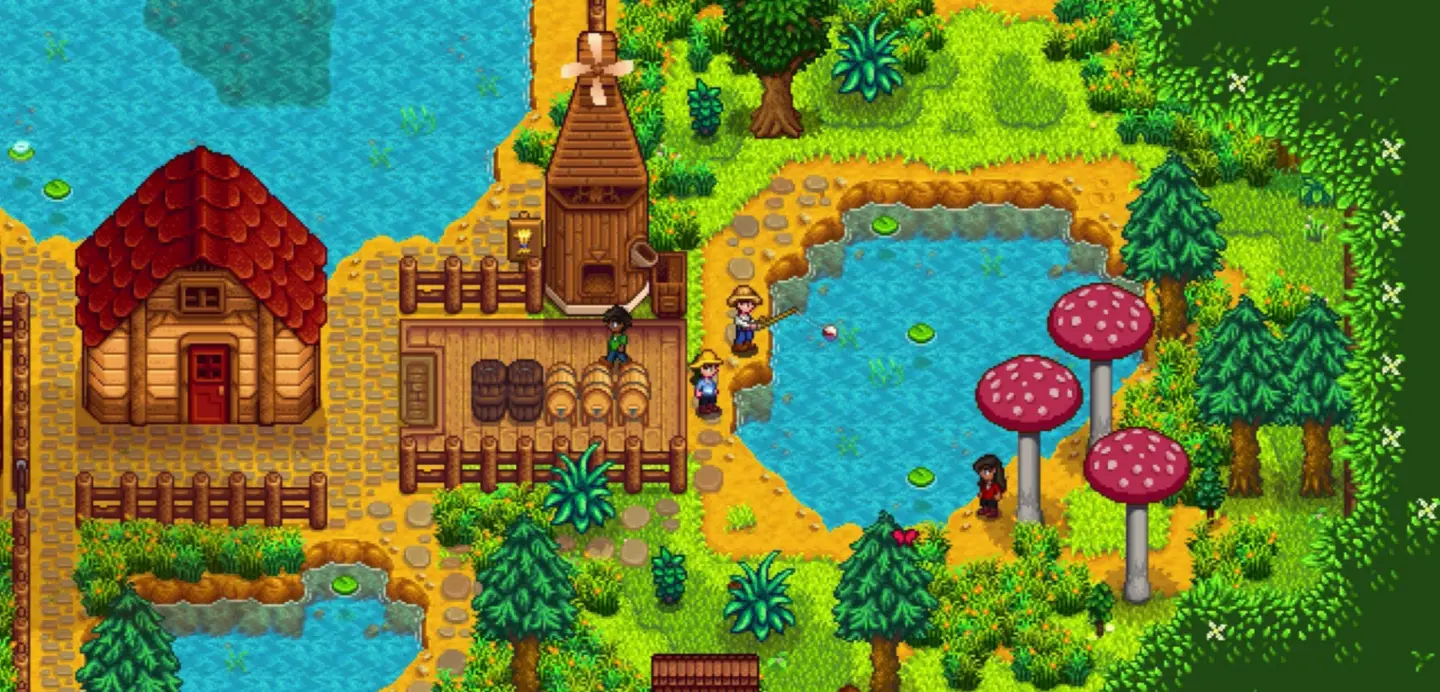 Stardew Valley
Stardew Valley Sebastian Gifts Guide: Loves, Likes, Hates, and Heart Events
Wondering how to befriend Sebastian in Stardew Valley? Maybe you have plans to make this NPC your eternal in-game partner. Here, you'll find all the information you need about Sebastian's preferred gifts, so you can start making
friends
with him or perhaps even something more.
Sebastian: The Rebellious Loner

Sebastian was first introduced to Stardew Valley as part of developer
update #12
. He lives with his mother (
Robin
), stepfather (
Demetrius
), and half-sister (
Maru
). He resides in his parent's basement and generally likes to become deeply absorbed in his work and hobbies. At the beginning of the game's main story, Sebastian can be a bit distant from the player. At times, he can even become unruly. However, spending time with and giving him the correct presents increases his relationship with the player and gives more insight into his character.
Stardew Valley Sebastian Gifts Guide
Stardew Valley players can give Sebastian up to two
gifts
per week and an additional instance on his birthday on
Winter 10
. Sebastian will react differently depending on the gift he receives.
Love: "I really love this. How did you know?"
Like: "Thanks, I like this."
Neutral: "…thanks."
Dislike: "…?"
Hate: "…I hate this."
Loved Gifts
Frozen Tear
Obsidian
Pumpkin Soup
Sashimi
Void Egg
Liked Gifts
Neutral Gifts
All fruit except the Salmonberry and Fruit Tree Fruit
All fish except Carp, Flounder, and Snail
All Milk
Disliked Gifts
Chanterelle
Common Mushroom
Daffodil
Dandelion
Ginger
Hazelnut
Holly
Leek
Magma Cap
Morel
Purple Mushroom
Salmonberry
Snow Yam
Wild Horseradish
Winter Root
Hated Gifts
Clay
Complete Breakfast
Farmer's Lunch
Omelet
Pina Colada
All Eggs except Void Egg
All artisan goods except Coffee, Oil, and Green Tea
Heart Events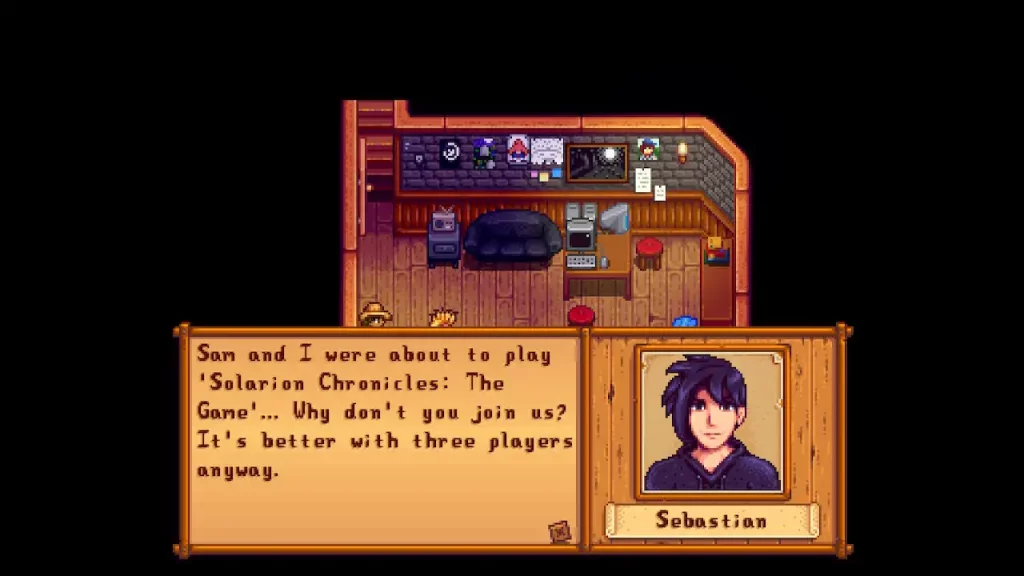 Attempting to befriend Sebastian for the long term gives players access to his Heart Events. These instances occur when the NPC's relationship meter is at two, four, six, eight, ten, and fourteen hearts. Note that the fourteen-heart event is only accessible after marrying him.
Two-Heart Event
Enter Sebastian's room when he's inside. If the event triggers, you'll find him in front of his computer. Then, he'll give you the option to either stay or leave. At this point, it doesn't matter what choice you select because Sebastian will quickly stand up and apologize for the wait. He'll then ask you a series of questions. However, your answers to these queries won't positively or negatively affect your relationship with him.
Four-Heart Event
Find Sebastian in The Mountain biome between 11 am and 5 pm. If the event triggers, you'll see him working on a motorcycle at his house. Finishing this event won't positively or negatively affect your relationship with him.
Six-Heart Event
Enter Sebastian's room again, and make sure he's inside. An event should trigger wherein he's playing a game with Sam. He invites you to sit down and play the role-playing game. Continue the event by selecting your preferred choices. None of the answers will positively or negatively affect your relationship with Sebastian. However, you can achieve a perfect event score if you select the options that positively affect Sebastian.
Eight-Heart Event
Head to the beach on a rainy day between 12 pm and 11 pm. Go to the edge of the boardwalk, and the event should trigger. Watch the event unfold until the end.
Ten-Heart Event
Travel to The Mountain between 8 pm and 12 am. Sebastian should be outside his house, and he invites you for a ride on his motorcycle. He'll then confess his true feelings for you during this instance.
---
Looking to create your own gaming server? It only takes a few minutes.
You Might Also Like
---
Join our Discord!
---
20,000+ Members & Growing!
Join our
DISCORD
Start your Stardew Valley server
Looking to create your own gaming server? It only takes a few minutes.
What do you think?
0 Responses
It's Okay
Perfect
Loved it!