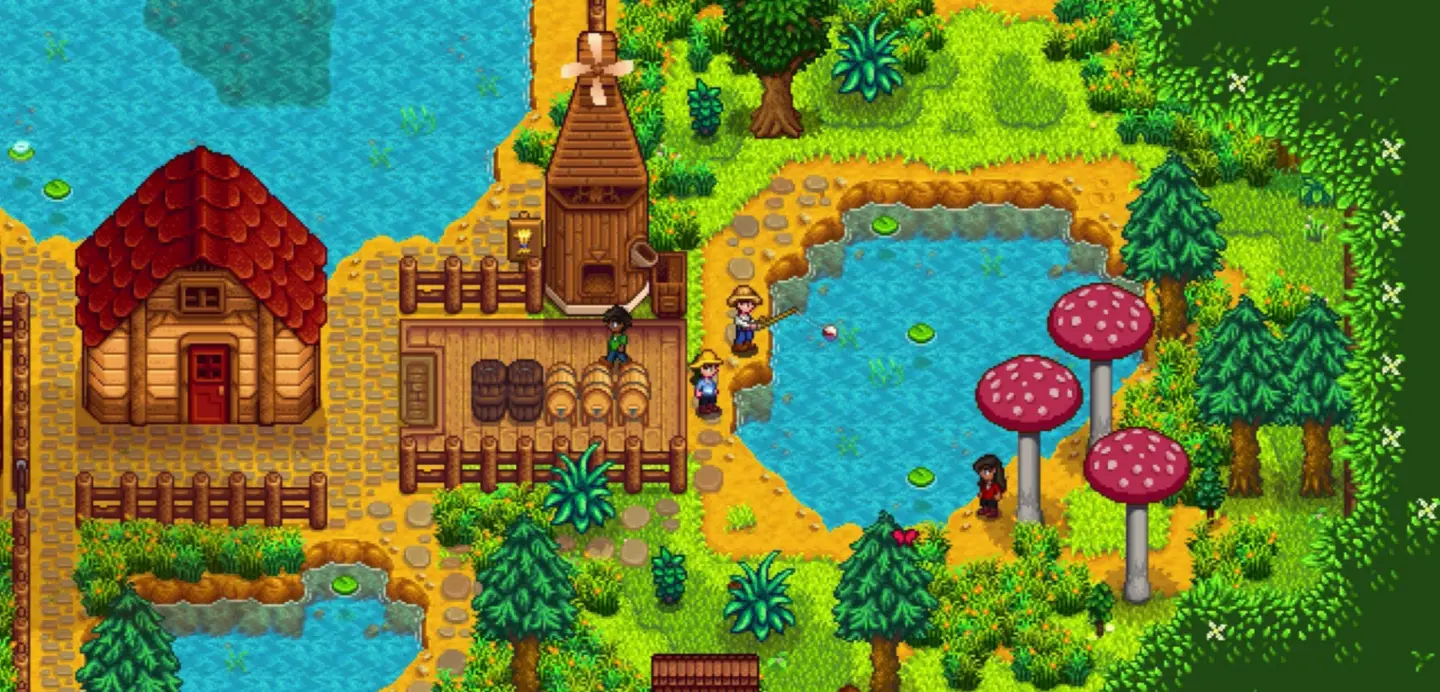 Stardew Valley
Stardew Valley Foraging Guide: All Seasonal Items, Skill Progression, & more
Foraging is one of Stardew Valley's five primary skills, and it's associated with chopping down trees, among other in-game actions. Upgrading the skill allows players to acquire unique perks, such as new crafting abilities and recipes. So, keep reading as we guide you through this Stardew Valley foraging guide for you to make the most out of this skill.
Stardew Valley Foraging Guide: An Overview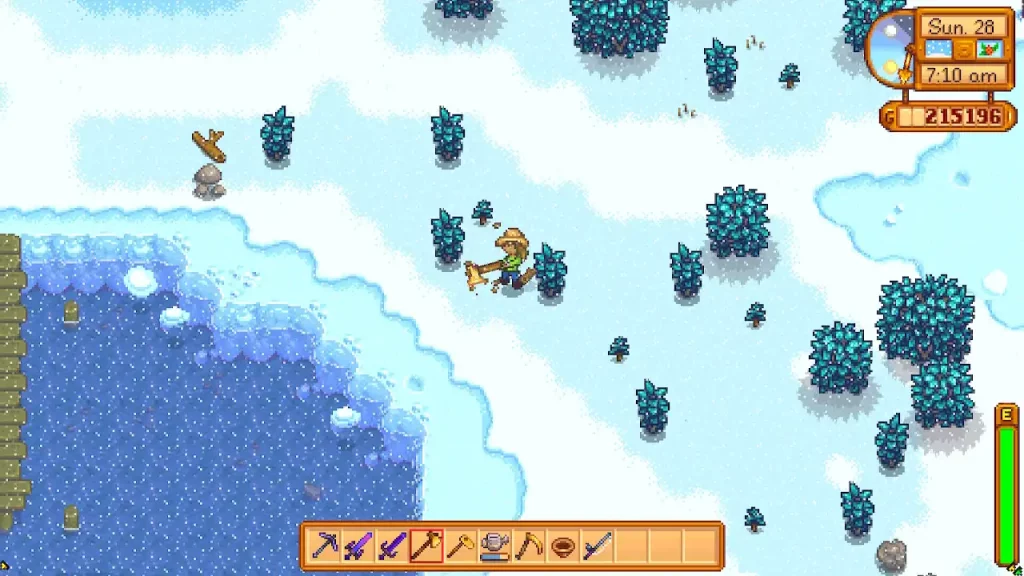 Foraging in Stardew Valley spans the many ways players can collect natural resources from the world around them. From clearing trees and rocks to searching for wild plants and coastal creatures, foraging is a great way to spend your time and earn some extra resources in Stardew Valley. Even better, the more you do it, the more benefits you get courtesy of leveling up. Generally, foraging in Stardew Valley allows you to collect more wood from harvest points and other perks. Eventually, you can enjoy benefits such as even controlling the weather in the game to a degree!
Experience Points
Like other Stardew Valley skills, foraging has a maximum of 10 levels. Players can gain experience points (XP) by doing the following actions:
Removing Large Stumps and Large Logs: 25 XP
Chopping trees: 12 XP
Picking up a forageable item from the ground: 7 XP (double if the player has the Gatherer profession)
Harvesting Spring Onion from Cindersap Forest in Spring: 3 XP
Removing a tree stump after chopping down a tree: 1 XP (+1 XP since patch 1.3.27)
Note that similar actions to those mentioned above don't actually grant foraging XP. These acts include:
Bringing down trees with bombs
Picking up Blackberries and Salmonberries from bushes
Growing Grapes from Grape Starters
Digging items from artifact spots
Digging up Ginger from the ground
Growing items in Garden Pots
Collecting Mushrooms regardless of location
Obtaining forageable items from killing monsters
Receiving items from your spouse
Skill Level Unlocks
As mentioned earlier, each foraging skill level gained unlocks perks. These benefits are:
Level 1: Unlocks Field Snack recipe and Spring Wild Seeds crafting ability
Level 2: Unlocks Survival Burger recipe
Level 3: Unlocks the Tapper refining equipment
Level 4: Unlocks the Charcoal Kiln crafting recipe and the Summer Wild Seeds crafting ability
Level 5: Lets players choose between the Forester and Gatherer professions
Level 6: Unlocks the Beach Warp Totem and Lightning Rod crafting recipes, and the Fall Wild Seeds crafting ability
Level 7: Unlocks the Mountain Warp Totem crafting recipe and Winter Wild Seeds crafting ability
Level 8: Unlocks the Farm Warp Totem crafting recipe
Level 9: Unlocks the Rain Totem crafting recipe
Level 10: Lets players choose between the Lumberjack and Tapper professions (for Foresters) or between the Botanist and Tracker (for Gatherers)
Foraged Items
Like farming crops, the items you can forage in Stardew Valley vary per season and location, including
Ginger Island
. Below are the forageables you can find in the game classified under each season and location:
Spring
Common Mushroom
Daffodil
Dandelion
Leek
Morel
Salmonberry
Spring Onion
Wild Horseradish
Summer
Common Mushroom
Fiddlehead Fern
Grape
Red Mushroom
Spice Berry
Sweet Pea
Fall
Blackberry
Chanterelle
Common Mushroom
Hazelnut
Purple Mushroom
Red Mushroom
Wild Plum
Winter
Crocus
Crystal Fruit
Holly
Snow Yam
Winter Root
The Beach
Clam
Cockle
Coral
Mussel
Nautilus Shell (winter only)
Oyster
Rainbow Shell (summer only)
Sea Urchin
Seaweed
The Mines
Cave Carrot
Purple Mushroom
Red Mushroom
The Desert
Ginger Island
Stardew Valley Foraging Tips & Tricks
Leveling the foraging skill as fast as possible can help you progress through the game sooner than later. So, here are some tips and tricks to help increase your character's foraging skill:
Upgrade the Axe at Clint's Blacksmith to cut large pieces of wood
Consume foods that grant bonus foraging skills, such as Pancakes and Tropical Curry
Cut the six hardwood stumps in the Secret Woods every day
Gather the items that spawn on the beach (occurs about twice per week)
---
Looking to create your own gaming server? It only takes a few minutes.
You Might Also Like
---
Join our Discord!
---
20,000+ Members & Growing!
Join our
DISCORD
Start your Stardew Valley server
Looking to create your own gaming server? It only takes a few minutes.
What do you think?
0 Responses
It's Okay
Perfect
Loved it!