 Other
Rust DLC Guide: All DLC Content, Prices, & Features
Rust offers an extensive range of content and features for players to experience and enjoy. But this massive multiplayer survival title can get even larger by downloading and installing any of its many DLC packs. So join us as we break down every Rust DLC pack out so far, their prices, and what they offer in-game.
Rust DLC Guide: Price, Features, & More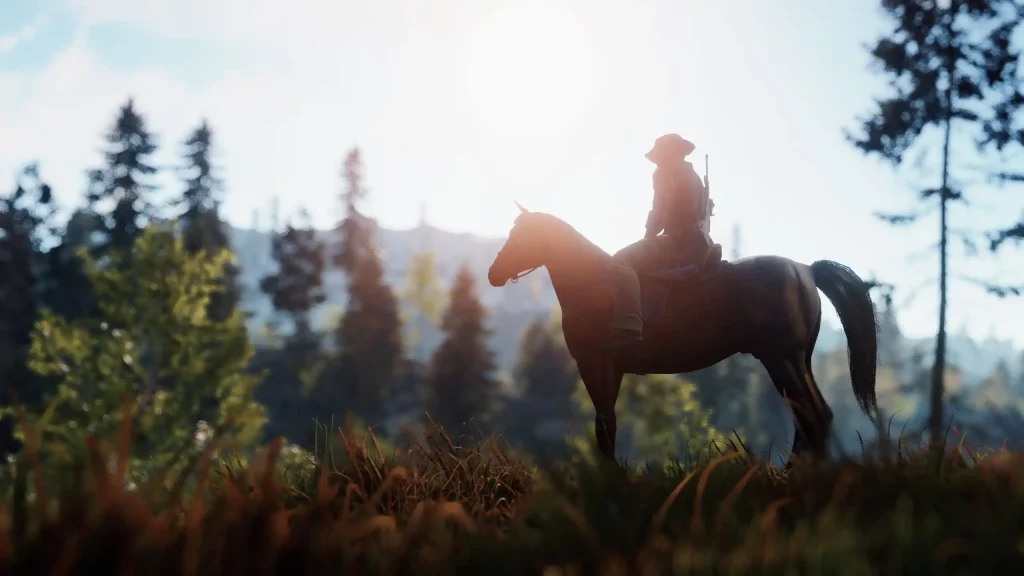 At the time of writing, Rust has
four DLC packs
. Despite not being as expansive as the available DLCs in other games like
Arma 3
, there's still bound to be something for avid Rust players to enjoy with this game's DLCs. Below, you'll learn about each DLC you can download and install, starting from the first-released pack:
Instruments Pack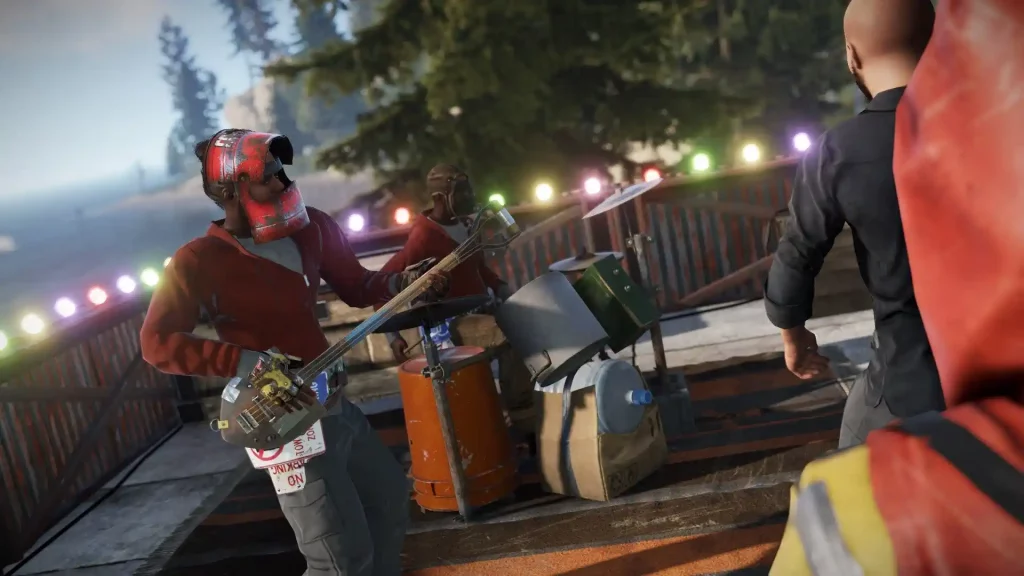 Jam with the gang or play your favorite instrument on top of the corpses of your enemies with the
Rust Instruments Pack
. Released on December 6, 2019, this DLC gives you ten new musical instruments to play, each with a unique-sounding tune. With a
MIDI-compatible keyboard
or device, you can even take your in-game musical skills to the next level. Plug that device into your computer, run the game, and watch and hear as your character copies your musical prowess. The Instruments Pack DLC in Rust includes the following items:
Canbourine
Cowbell
Jerry Can Guitar
Junkyard Drum Kit
Pan Flute
Plumber's Trumpet
Shovel Bass
Sousaphone
Wheelbarrow Piano
Xylobones
Sunburn Pack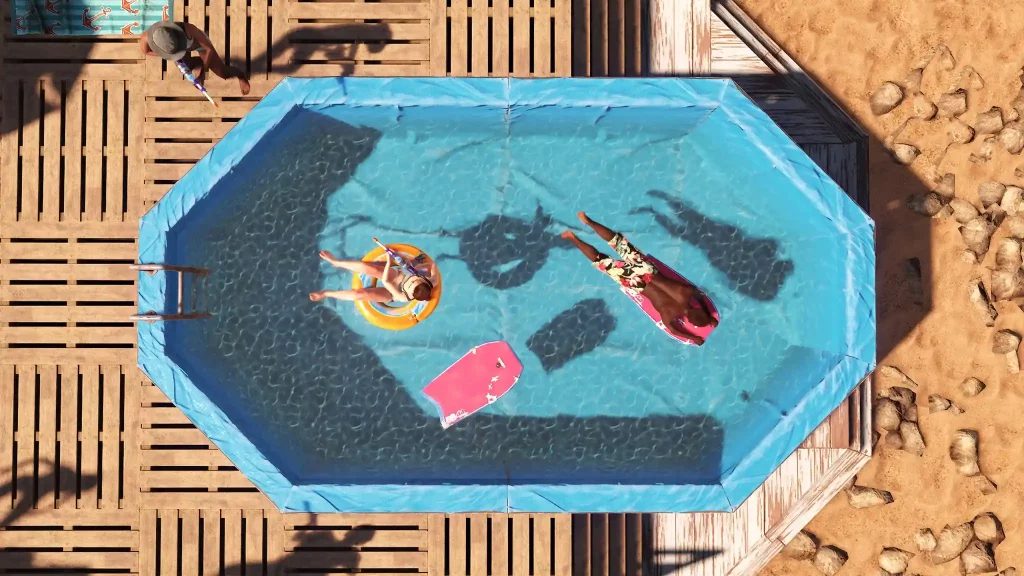 Are you tired of laying waste to enemy camps? If so, take a break and hit the beach with the
Rust Sunburn Pack
. Get a tan while floating in your Above Ground Pool. You can also sit back, relax, and see other players duke it out while watching them on a Recliner. Since July 10, 2020, many players introduced tropical fun into the vanilla Rust experience with the following items included in the Sunburn DLC Pack:
3x Photo Frames
4x Swimwear-themed underwear skins (Male and Female)
Above Ground Pool
Beach Parasol (+8 skins)
Beach Recliner (+8 skins)
Beach Table
Beach Towel (+7 skins)
Boogie Board (+6 skins)
Inner Tube (+7 skins)
Instant Camera
Paddling Pool (+4 skins)
Sunglasses (+8 skins)
Water Gun (+4 skins)
Water Pistol
Voice Props Pack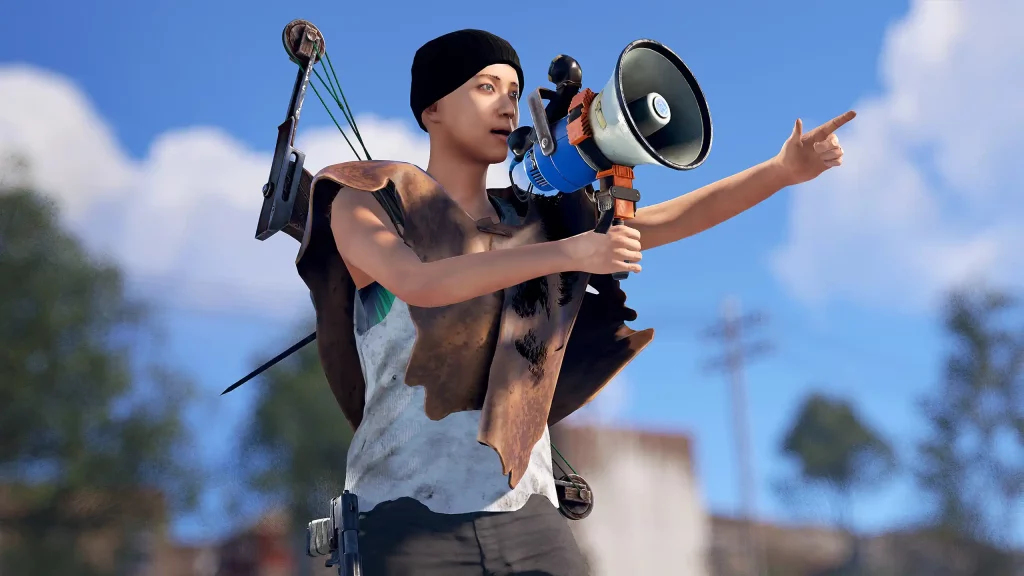 It's time to get noisy in Rust with the
Voice Props Pack
. Launched on July 2, 2021, this DLC allows you to record various sounds, including your environment or your nearby friends' cheers (and jeers). Then, deploy the audio with
portable boom boxes
or
megaphones
in the game. You can also use the included Microphone Stand to make announcements throughout your base. And if you're looking to catch a groove between battles, you can use the Disco Floor and invite friends, enemies, and frienemies to a dance party. Download and install the Rust Voice Props Pack DLC, and get the following items:
3x dance gestures
3x lengths of cassette
7x achievements
Boom Box
Cassette Recorder
Connected speaker
Disco Floor (Multiple variants)
Megaphone
Microphone Stand
Mobile Phone
Music Lasers
Music Light
Portable Boom Box
Soundtrack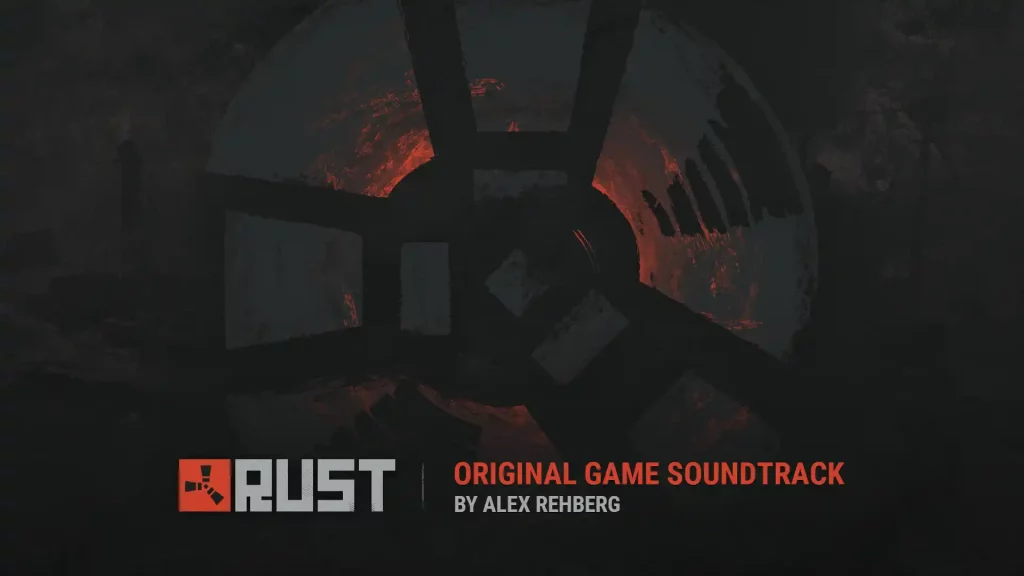 As its name implies, the
Rust Soundtrack DLC
lets players enjoy the game's various audio tracks all-in-one. Released on March 4, 2022, it features
29 tracks
available in both
FLAC
and
MP3
formats. The tracks included in this Rust DLC are the following:
Safe Zone
Descent
Umbra
Closed Circuit
Fissure
Spaces
Legacy
Summit
Stranded
Crest
Repose
Companion
Armored
Questions
Controller
Sunny
Calm
Bask
Wastes
Thunder
Drop Point
Decay
Dust
Excavator
Rev
Oil Rig
Workcart
Halcyon
Windswept
---
Looking to create your own gaming server? It only takes a few minutes.
You Might Also Like
---
Join our Discord!
---
20,000+ Members & Growing!
Join our
DISCORD
Start your Game server
Looking to create your own gaming server? It only takes a few minutes.
What do you think?
1 Response
It's Okay
Perfect
Loved it!