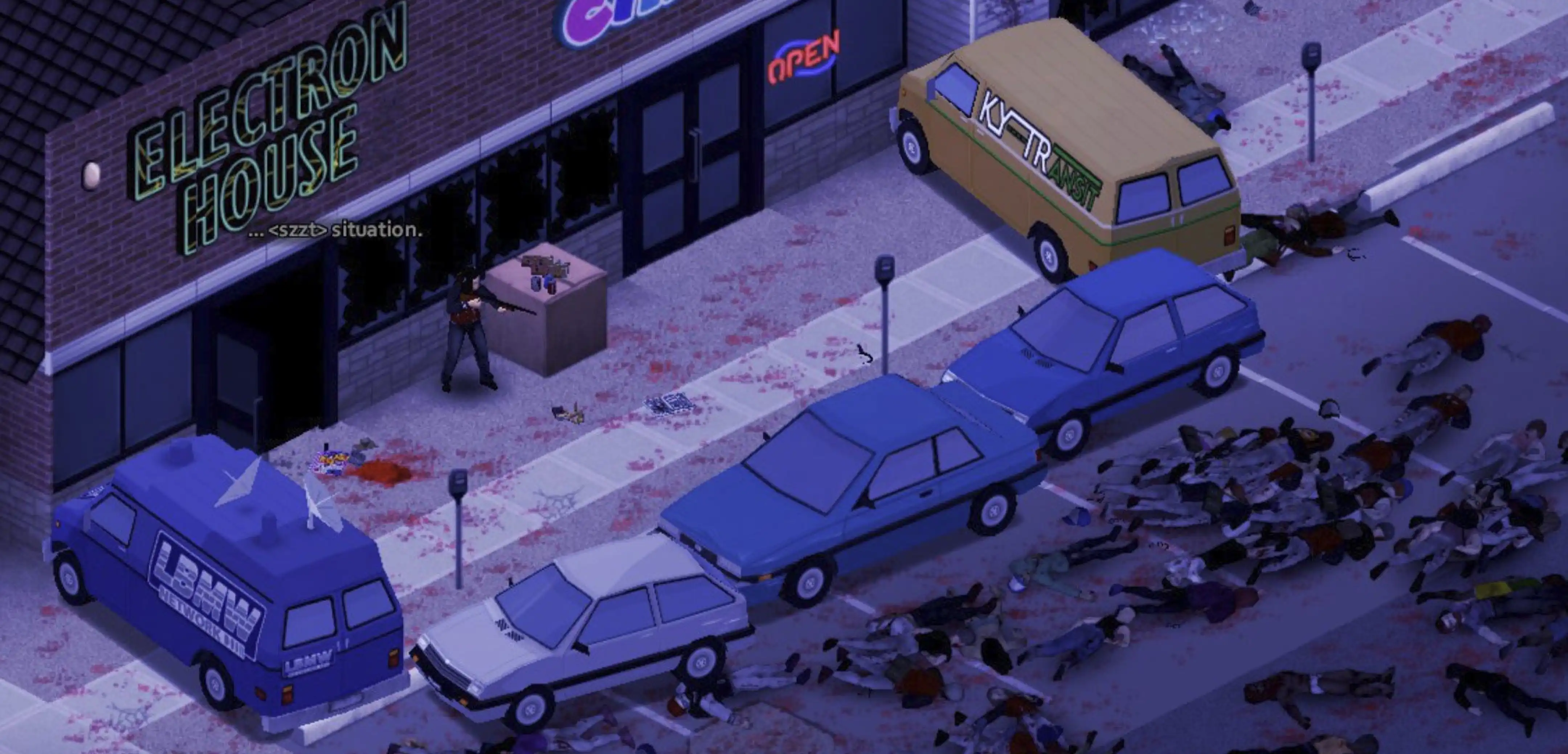 Project Zomboid
How to Fix Lacerations in Project Zomboid
Project Zomboid leans toward realism, especially in the way that characters become hurt. For instance, lacerations in the game mean an increased chance of infection, death by bleeding out, or potentially even
zombification
. So, let's explore the different ways you can fix lacerations in Project Zomboid and what you'll need.
How to Fix Lacerations in Project Zomboid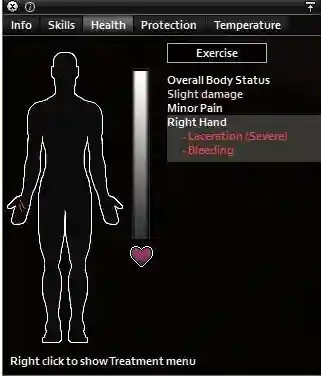 Note that lacerations in Project Zomboid aren't only flesh wounds. Failure to care for these wounds and your character will remain
sick, depressed,
and at
maximum terror
. However, it's not a death sentence, as you can use the following techniques to heal yourself from lacerations.
Using Bandages
You can patch up lacerations by using bandages. Note that different bandages have varying potencies, ranging from the following:
Bandage: 4 Bandage Power
Dirty Bandage: 0.5 Bandage Power
Sterilized Bandage: 4 Bandage Power + Prevents or cures infected wounds
Tip: You can find Bandages in
medical buildings
and
first aid kits
. Also, you can obtain a Sterilized Bandage through crafting. You can apply a dirty bandage to the laceration if you're in a pinch for clean cloth, but it can increase the chances of infection. You can, however, clean it with
1x Water
to turn it into a regular Bandage. However, the ideal way to cover and cure lacerations is to use Sterilized Bandages. Craft a Sterilized Bandage by using the following items:
1x Bandage, and
3x Bottle of Disinfectant, 10x Bourbon, 5x Cooking Pot, or 10x Saucepan
Note: You can swap the Bandage for
Ripped Sheets
to craft a Sterilized Rag, which should work similarly. Over time, the worn Bandage can become dirty. If so, clean it with 1x Water to reduce the risk of infection.
Eat, Drink, and Rest to Speed Up Recovery
Keep an eye on your character's
hunger, thirst,
and
tiredness.
These
traits
don't only keep your character healthy but also increase the rate at which lacerations heal. So, eat, drink, and sleep when needed.
Playing it Smart
Avoid explorations when you have lacerations in Project Zomboid if you have sufficient resources to last you in the meantime. That way, it's less likely
zombies
will bite, scratch, or hit you, which might otherwise give you another laceration (or worse). Other ways to avoid lacerations in Project Zomboid include:
Removing glass shards from broken windows before climbing through them
Driving safely as much as possible and avoiding crashes
Avoiding jumping over fences if encumbered or when your character has low endurance
---
Looking to create your own gaming server? It only takes a few minutes.
You Might Also Like
---
Join our Discord!
---
20,000+ Members & Growing!
Join our
DISCORD
Start your Project Zomboid server
Looking to create your own gaming server? It only takes a few minutes.
What do you think?
0 Responses
It's Okay
Perfect
Loved it!