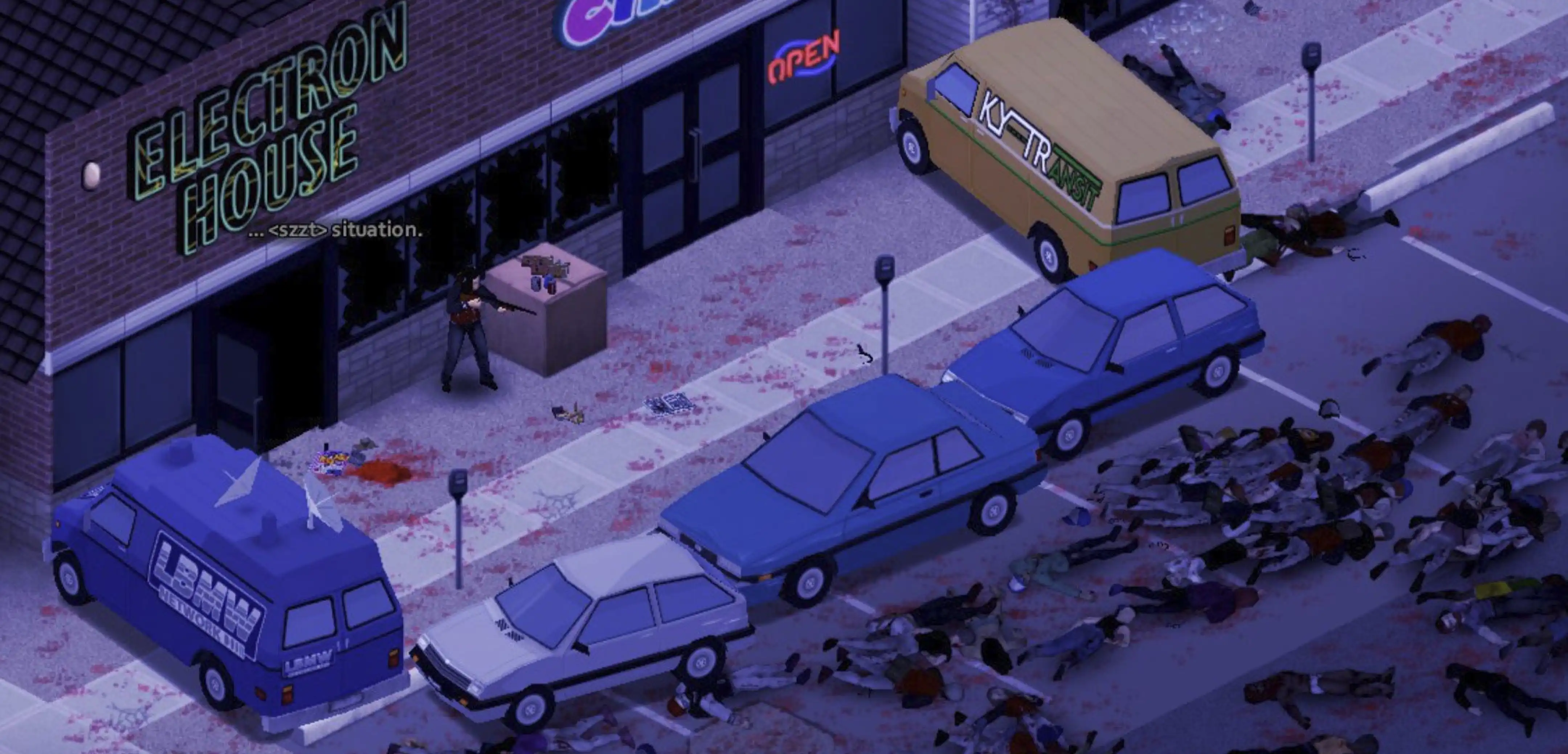 Project Zomboid
Project Zomboid Farming Guide: All Plants & How to Farm Them
The key to a successful future in Project Zomboid is taking care of your three core survival needs: food, water, and shelter. To guarantee regular food, the best option in Project Zomboid is Farming, which can upgrade your experience from a scavenging survivalist to thriving instead.
With that, here's everything you need to know about Farming in Project Zomboid.
How to Farm in Project Zomboid
Farming in Project Zomboid is an involved process where players must actively work for days until it's time to harvest. This includes duties like tilling farmland, protecting crops from threats, protecting crops from disease, keeping plants properly watered, and eventually, farming them within the right timeframes.
Things all start, however, by collecting seeds.
To find seeds in Project Zomboid, players will want to check one of many stores around the map that have the chance to spawn all kinds. Players can also get seeds from Foraging by finding wild plants.
After finding seeds, players need to use the Trowel to create Plowed Land which can be planned in. After this, unless it's raining, players will need to keep up on watering plants which can be done with any kind of container, and keep them protected until it's time to harvest.
DON'T MISS IT: Project Zomboid Foraging Guide
What Can You Farm in Project Zomboid?
There are plenty of plants you can farm in Project Zomboid, all offering different amounts of nutrition, and all growing best in different circumstances and processes.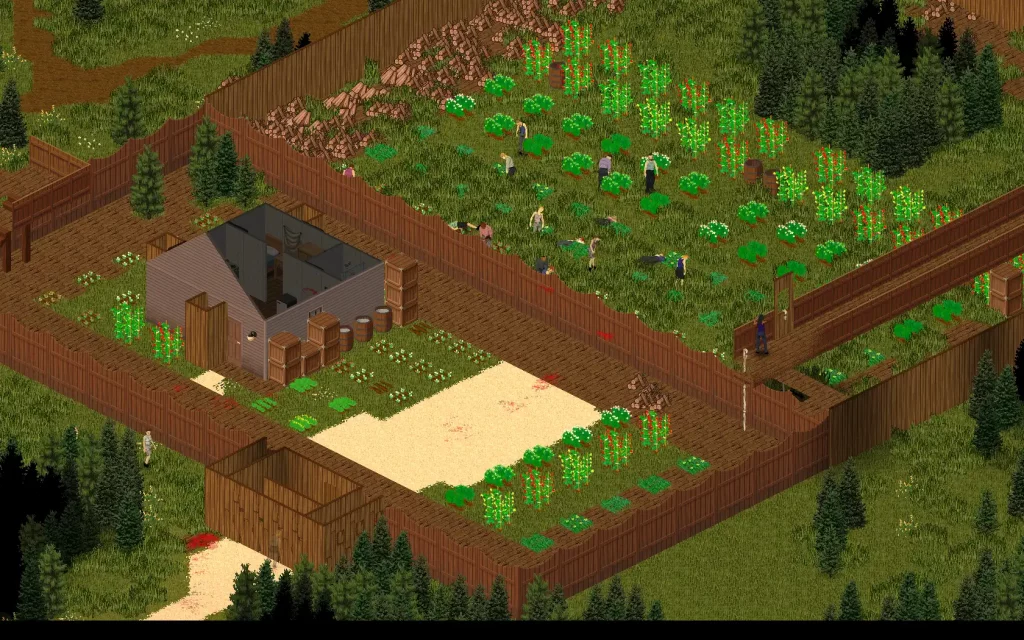 Farmable plants in Project Zomboid include:
Broccoli
Cabbage
Carrots
Potatoes
Radishes
Strawberries
Tomatoes
How Long Does it Take to Farm in Project Zomboid?
Each crop in Project Zomboid takes different amounts of time and investment to successfully farm. 
This breaks down to the following times on average (though things can be adjusted with difficulty settings in your world):
Broccoli - 30 days to harvest
Cabbage - 14 days to harvest
Carrots - 15 days to harvest
Potatoes - 26 days to harvest
Radishes - 17 days to harvest
Strawberries - 22 days to harvest
Tomatoes - 26 days to harvest
During these times, plants will go through a lifespan of 5 stages, and players can harvest after the 4th. These stages include the Seedling stage, Young stage, Fully Grown stage, Ready to Harvest stage, and Seed-Bearing stage.
Those looking to simply receive quick food from plants will want to harvest them at the Ready to Harvest stage - though players looking to farm for sustainability will want to allow at least some plants to reach the Seed-Bearing stage in order to grow more plants from the seeds.
DON'T MISS IT: The Very Best Project Zomboid Mods
How to Protect Your Plants
Farming is a complex process in Project Zomboid, and you'll need to spend some of your time protecting your crops from many different threats. These threats include several different diseases and afflictions as well as the presence of zombies.
Project Zomboid features three diseases and afflictions for plants you'll need to avoid with proper care - including Devil's Water Fungi, Insects, and Mildew.
To protect from these issues, players will need to craft Insecticide Spray or Mildew Spray.
While these diseases and afflictions will weaken plants or kill them over time, zombies are a more direct threat to your fields. Zombies in Project Zomboid can trample crops they reach, and their blood can weaken plant health from as early as the Seedling stage. 
Beyond this, Zombies will also use your plants for cover for ambushes, meaning farmers will need to be vigilant in more ways than one.
---
Looking to create your own gaming server? It only takes a few minutes.
You Might Also Like
---
Join our Discord!
---
20,000+ Members & Growing!
Join our
DISCORD
Start your Project Zomboid server
Looking to create your own gaming server? It only takes a few minutes.
What do you think?
3 Responses
It's Okay
Perfect
Loved it!