Another week has gone by but not without more than a few surprises! Ice cream, player surveys, and is that Minecraft Live on the horizon? Today we go over the exciting Minecraft news since last Friday in BisectHosting's weekly wrap up.
Minecraft Live 2022
Minecraft Live 2022 was announced this past week alongside the much-anticipated mob vote. Will the community survive another war like those between Allay and Copper golem fans? Find out all the details here in our overview of Minecraft Live 2022!
Minecraft… Ice Cream?
The first ever Minecraft ice cream! 🍦

Sign up and get notified to early access of @nicksicecreams Minecraft flavors: https://t.co/9YZRU7GLZI pic.twitter.com/YqDIZ51ACq

— Minecraft (@Minecraft) September 13, 2022
It seems Mojang has taken another Minecraft-flavored step into the food industry, but this time with ice cream! In partnership with N!CKs, four flavors have been confirmed: Glowdust, Cake Block, Enchanted Apple Pie, and Emerald Mint.
Be sure to check back for our review of these four flavors once they are available to buy!
Quality Survey
Help us improve the Minecraft experience for everyone: Participate in our quality survey and provide us with your feedback. Survey closes September 22.

📝 https://t.co/q3B1d46eKM pic.twitter.com/m6FOB32MSr

— Minecraft (@Minecraft) September 14, 2022
Over Twitter, Mojang put out a request for feedback to help them improve the Minecraft Experience. For those still unhappy with the addition of Chat Reports, this is likely your chance to have your voice heard! The survey closes on September 22nd, 2022.
Minecraft Dungeons Flames of the Nether DLC
*Excited Ghast Noises* 🔥

Flames of the Nether DLC for @dungeonsgame PC is HERE for Prime members!

⛏ Pick it up: https://t.co/3gbUPXcy60 pic.twitter.com/lmxuJknUkm

— Prime Gaming (@primegaming) September 14, 2022
The Minecraft Dungeons Flames of the Nether DLC has officially gone live for those with Amazon Prime. Grab your enchanted sword and fire protection armor because this DLC is packed to the brim with fiery surprises!
MCC 25 Teams Announced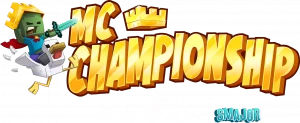 Finally, we have our monthly MCC news and the ten exciting teams that will be fighting for the crown! Dreams and friends will sadly be away, but that does not mean the Noxcrew will be slacking for the 25th cannon MCC! Check out the full roster and more here.
Minecraft Weekly Wrap Up – September 16th
This week was overflowing with content for fans to explore! Excitement is on the rise, Minecraft Live arrives in a little under a month's time, and MCC always brings some much-needed cheer.
Until Next Time,
BisectHosting =)