 Other
Minecraft Weekly Wrap Up - June 7th
Minecraft fans, rejoice! The Wild Update, Minecraft 1.19, is finally live, and there's plenty of action all around.
With that, here are all the biggest things from around the Minecraft world this week - including the launch of this massive new update, Java & Bedrock Edition merging on PC, and more!
The Wild Update Has Arrived
Minecraft 1.19 has kept players on the edge of their seats since its reveal in late 2021, and it's finally arrived.
This update introduces the iconic Warden and his dark den, and the Deep Dark biome filled with Sculk blocks and sensors for the blind and deaf monster to find its foes.
It also introduces the wonderfully atmospheric Mangrove Swamp biome. This biome perfectly balances creepy with calm, and introduces new wildlife including Tadpoles and a variety of Frogs.
To round things out, The Wild Update also introduces the Allay. Allays are a brand new Minecraft mob that was voted into the game by players in the 2021 Mob Vote.
Now available on all platforms and editions, make sure you check out Minecraft 1.19!
DON'T MISS IT: Ranking the Best Features of Minecraft 1.19
Minecraft Java & Bedrock Edition Merge on PC
Minecraft editions have offered a variety of experiences across the game's many platforms. But Mojang has decided to unify Minecraft Java & Bedrock Editions on PC by selling the two together. 
This is fantastic news for Minecraft players looking to take the game to other platforms. It's also great for those looking to play with friends who prefer other editions and platforms. Overall, this means more community overlap in general, which is always a great thing for the health of the game.
For players who already own either edition of the game, you'll automatically receive the other edition in your Minecraft Launcher. If it isn't displaying just yet, Mojang has asked for a 2-3 day period as it rolls out to all eligible users. So be patient if you can help it, and if you don't see it soon, putting in a ticket may help.
DON'T MISS IT: What is V Rising?
Minecraft Ice Age DLC is Now Live
Ice Age is an iconic film franchise bringing some of the most beloved animated characters of the last two decades. That fantastic cast of characters is now coming to life in Minecraft thanks to the latest new DLC pack!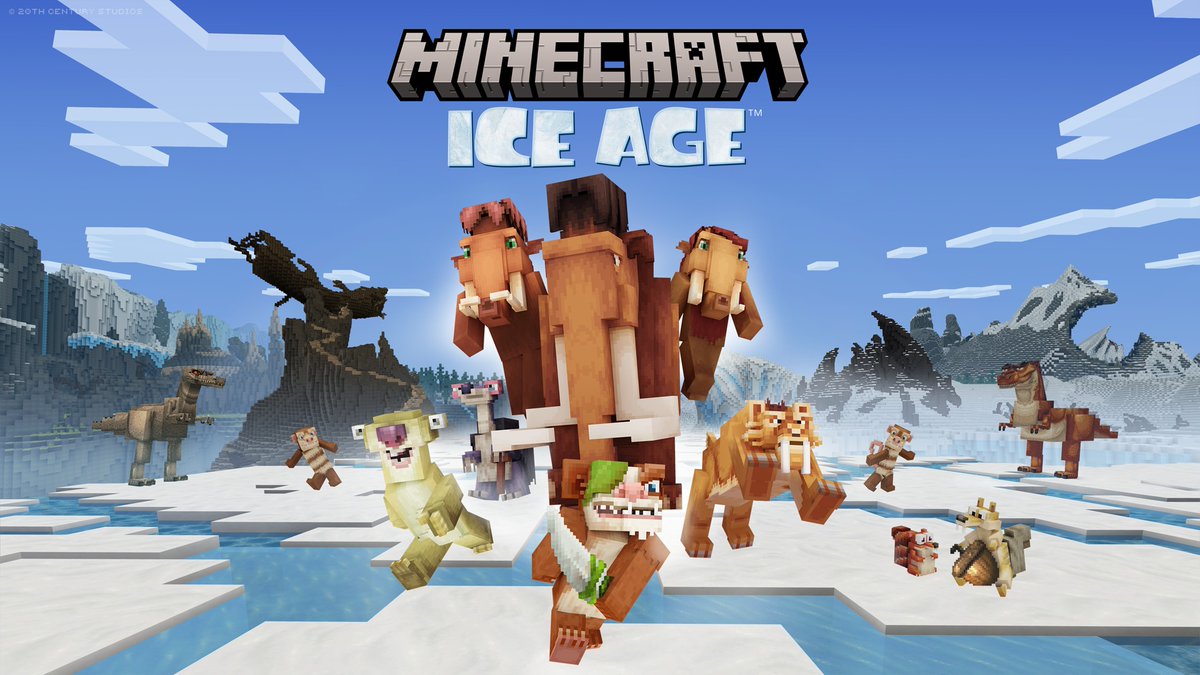 With up over 30 new skins, items, and a map that will make you feel like you jumped right through the theatre screen, this is a great pack for anyone who loves the Ice Age movies.
You can see all that the new Minecraft Ice Age DLC pack has to offer in its recent trailer.
DON'T MISS IT: 5 Minecraft Mods that add NPCs for RPG Adventures
---
Looking to create your own gaming server? It only takes a few minutes.
You Might Also Like
---
Join our Discord!
---
20,000+ Members & Growing!
Join our
DISCORD
Start your Game server
Looking to create your own gaming server? It only takes a few minutes.
What do you think?
0 Responses
It's Okay
Perfect
Loved it!