 Other
Minecraft Weekly Wrap Up - June 25th
Minecraft has been on fire since the release of Minecraft 1.19, The Wild Update. But while this was a huge moment of the year, that certainly isn't all that's happening around the game.
With that, here's all the biggest news around Minecraft this week.
8 New Maps Join Java Realms
Java Realms has a massive selection of unique content to go through. This includes content packs, base maps to build on, and fleshed-out maps with their own challenges and games. With that, here are 8 new maps that joined Java Realms this week.
Biocosm: This map, made by a team of Ayloh, Conem, and Sofia, offers access to all of the game's biomes. This access is right from the start, cutting out the need to search and hope. This way players can begin their ideal survival experience, and enjoy the visuals along the way.
Boom Brawl: In a much more chaotic direction, Boom Brawl by Wooferscoots is a fast-paced and action-packed map with a minigame for navigating a deadly maze and defeating your opponents with clever TNT usage.
Dartboard: For a more relaxing minigame experience, this week also includes Dartboard by Dwalinn_ and _Wabek_. This map brings a fun dart game to Minecraft. In it, players can aim, adjust arm strength, and go right for the bullseye with friends.
Destroy: This map, made by Teejers, is all about explosiveness! Right from the start players drop into a playground of explosives to compete with one another and eliminate the opposing team's Sheep. For those who aren't used to the pressure, an in-map tutorial can teach you all the ways to make the biggest boom.
Jungled Island: This scenic map, made by S0GGA and CatonTheWall, is a perfect foundation for your next adventure or survival game, and can also be a great base to build on for those looking to make a new map with a head start.
Mystic Hollow: Nothing can match the feeling of entering a cave and seeing it widen into a massive, beautiful expanse in Minecraft. Mystic Hollow, a map by Variant Builds, seeks to recreate this with a massive creation that can captivate any player.
Phoenix V Ashes: This map, made by Team Abstract, boasts a massive creation any player would be awed by, a huge phoenix towering on a mountain above the rest of the world, and could be implemented into your next world creation or simply used as the base for your next survival adventure.
Skydom: Some of fantasy's most beautiful landscapes float high above the ground. Skydom, made by VentureBT, showcases this wonderfully in Minecraft. This map features a floating island separate from all else, complete with a gorgeous castle and ominous statue.
DON'T MISS IT: 5 Minecraft Mods That Add NPCs
Minecraft Mangroves: Mojang highlights the importance of these trees in and out of the game
The Wild Update added a ton of new features and content to Minecraft. One of these that brings life to the new Mangrove Swamp biome is Mangrove Trees.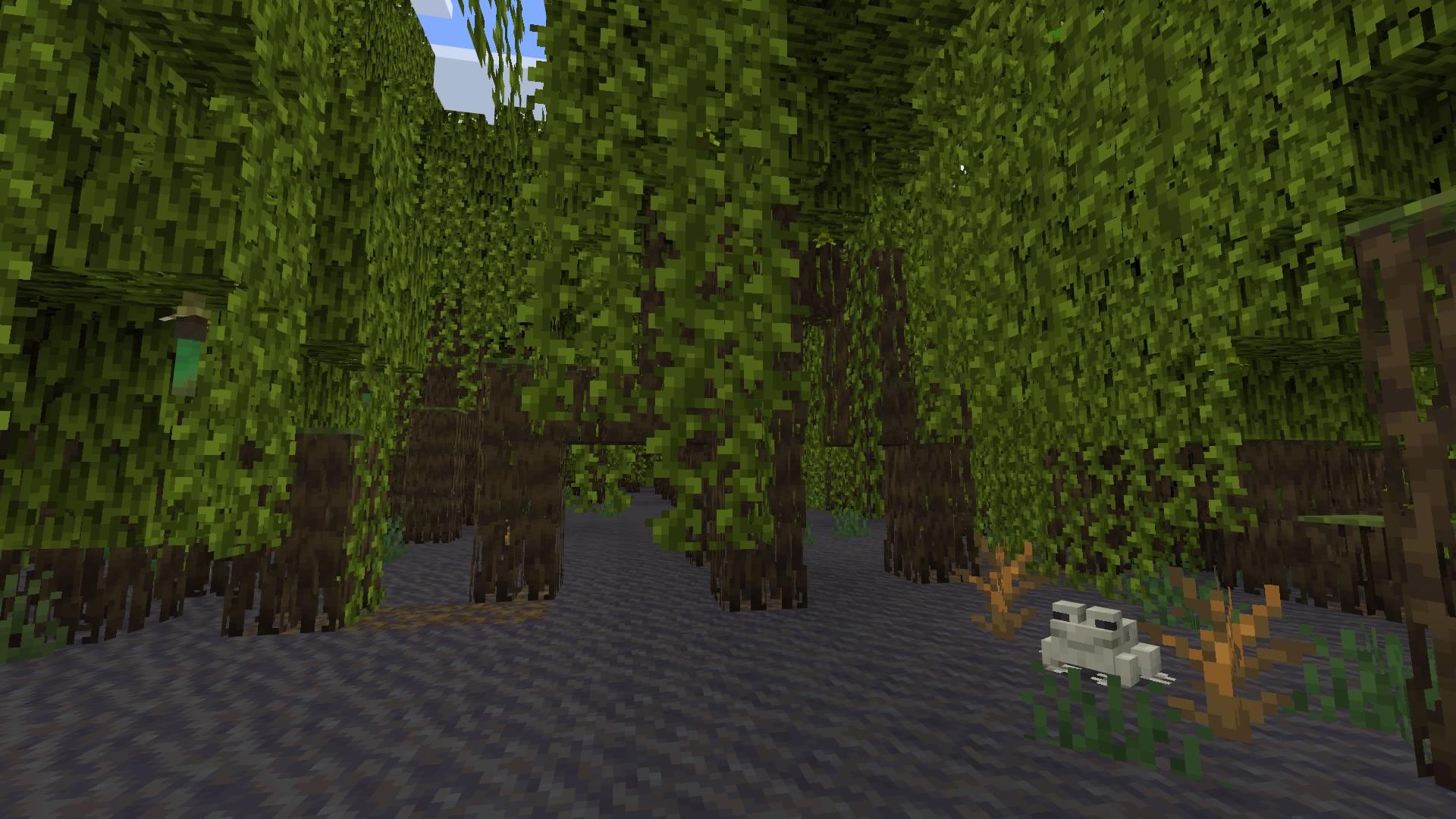 In a new video earlier this week, Mojang took the time to highlight these unique trees and how they work. And no, not just in-game!
This video highlights the importance of Mangrove Trees to their environments in real life while showcasing just how beautiful they can be in block-form in Minecraft too. It could be the start of a fantastic series going over the flora and fauna that help Minecraft come to life just as much as their real-life counterparts.
To explore Mangrove Trees in Minecraft further, there's a free map from Everbloom Games titled Rooted Together. This map teaches more about Mangroves and their environmental impact.
DON'T MISS IT: Minecraft 1.19 Crafting Guide
---
Looking to create your own gaming server? It only takes a few minutes.
You Might Also Like
---
Join our Discord!
---
20,000+ Members & Growing!
Join our
DISCORD
Start your Game server
Looking to create your own gaming server? It only takes a few minutes.
What do you think?
0 Responses
It's Okay
Perfect
Loved it!