 Other
Minecraft Weekly Wrap Up - June 16th
The Minecraft world has been on fire as of late following the release of The Wild Update, Minecraft 1.19, and some other major news like the unification of Minecraft Java Edition and Minecraft Bedrock Edition.
More recently however there's plenty of other action around Minecraft, and here are the biggest things you may have missed this week.
Minecraft Legends Revealed
Minecraft Legends is a new direction for the franchise entirely. This game will be an action strategy game where players unite to push back evil forces and build up armies of their own by uniting the Overworld.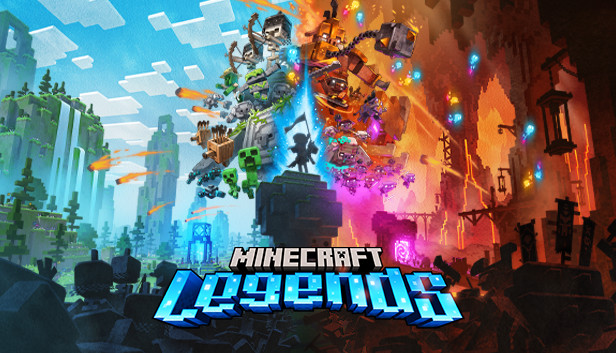 This game will focus on player's ability to make strategic decisions when controlling troops. Don't worry, though, you'll still have plenty of combat yourself to take on as well.
In the end, Minecraft Legends is a really good sign for the Minecraft franchise as it continues to expand to new genres and exciting games.
Check out the super exciting Minecraft Legends Announcement Trailer here!
DON'T MISS IT: Minecraft 1.19 Crafting Guide
Mojang Recognizes Minecraft Marketplace Favorites for Five-Year Anniversary
The Minecraft Marketplace is full of unique user-created content. This includes anything from challenge maps to skin packs to base maps to build from, and everything in-between. 
Since its founding in 2017, the Minecraft Marketplace has delivered countless awesome offerings. Mojang has highlighted just a few of the most popular this year to celebrate the marketplace's five-year Anniversary. This time around, they focus on Marketplace favorites from 2020 and 2021. This will continue on to 2022 soon, as Mojang works all the way through to the present day.
With that, here are some of the massively popular Marketplace additions Mojang took the time to highlight:
Minecraft is all about creation and adventure. These maps perfectly sum this up as some of the most useful and innovative user-created content on the marketplace today.
DON'T MISS IT: How to Beat the Warden in Minecraft 1.19
---
Looking to create your own gaming server? It only takes a few minutes.
You Might Also Like
---
Join our Discord!
---
20,000+ Members & Growing!
Join our
DISCORD
Start your Game server
Looking to create your own gaming server? It only takes a few minutes.
What do you think?
0 Responses
It's Okay
Perfect
Loved it!