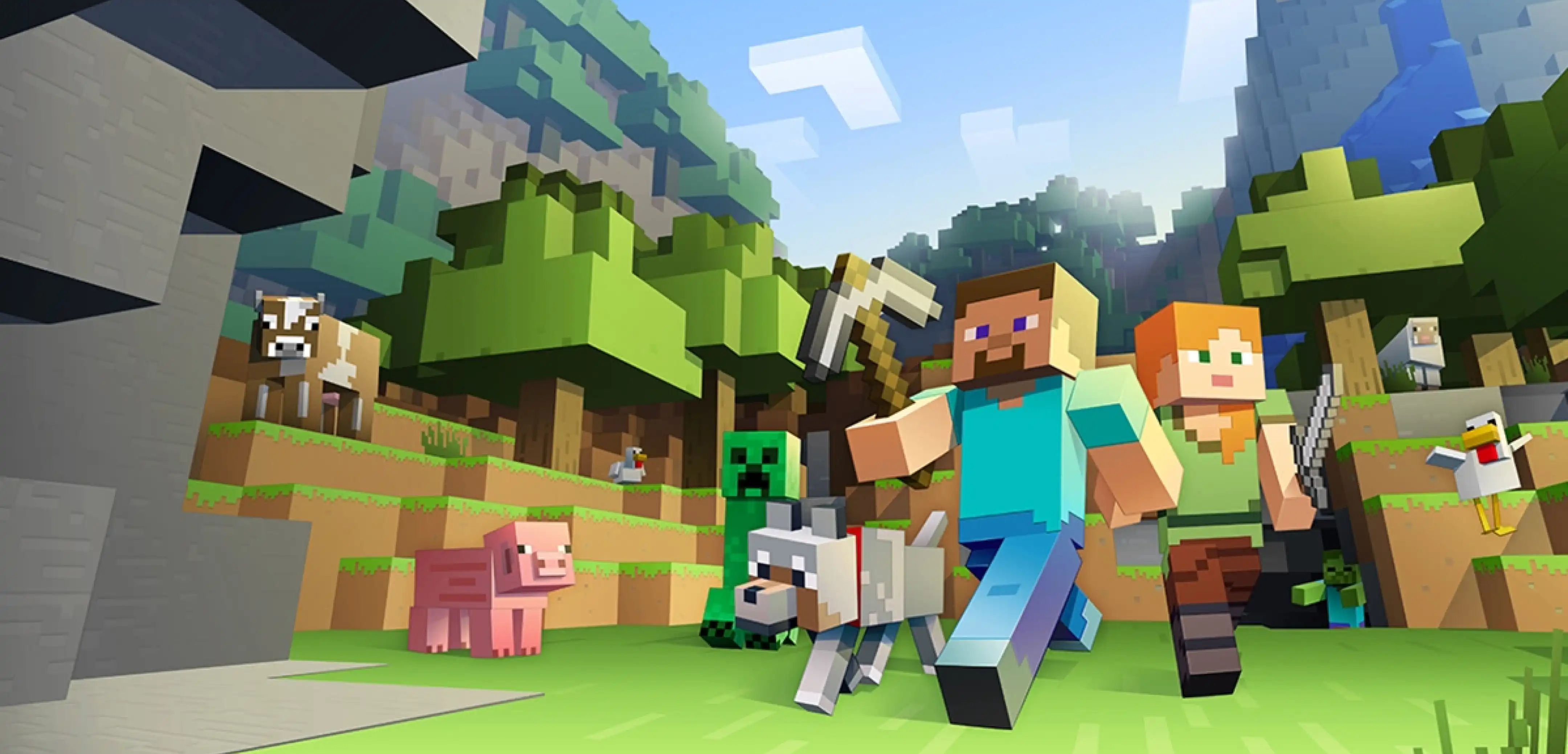 Minecraft
Minecraft Creeper Crunch Cereal – An Explosive Review!
Spawning in a grocery store near you is a new explosive treat! One made with a looting sword, marshmallows, and perhaps a few creepers. For those who may have missed it, Mojang released an exciting new cereal titled Minecraft Creeper Crunch in collaboration with Kellogg's. And after a long wait, spawns have finally been sighted outside the United States border! Today we explore Minecraft Creeper Crunch and its advertised cinnamon taste.
Minecraft Creeper Crunch – The Appearance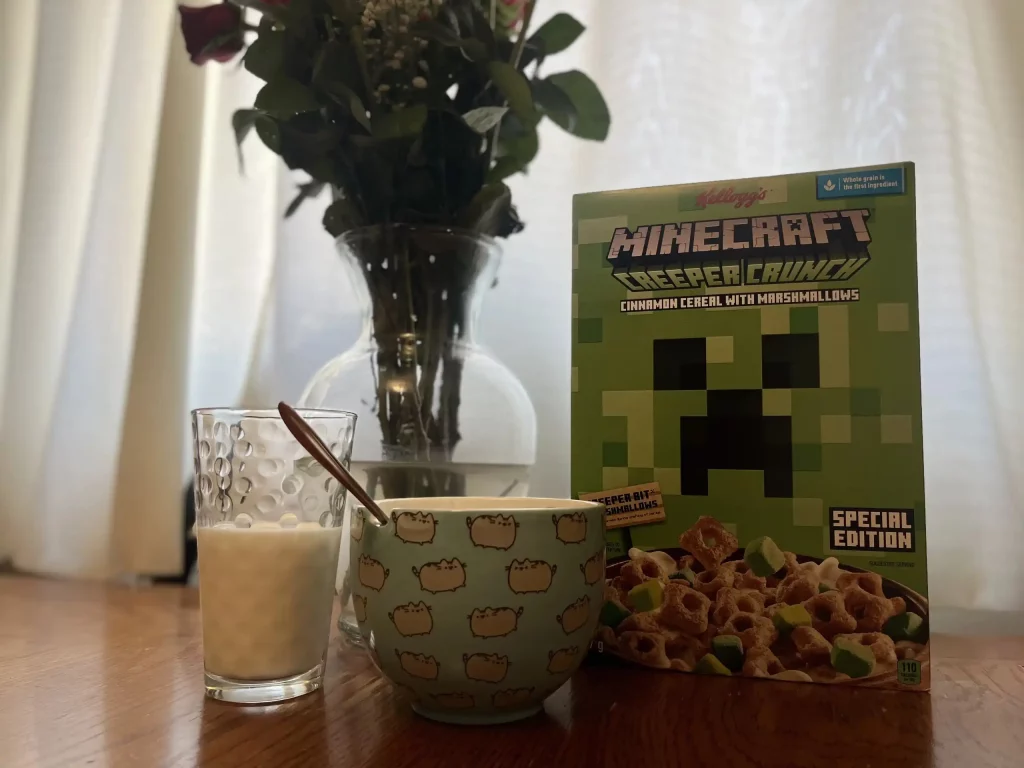 Standing out from the other cereals on the shelf is that unmistakable pixelated creeper green. Combined with the creeper face and Minecraft logo, I personally saw a few kids and adults alike excited just at the sight. The box art will make any Minecraft fan smile.
Once poured, a bowl of square cinnamon-flavored grains is accompanied by light and dark green marshmallow cubes. A fair amount of them, I might add! However, it would be hard to guess any relation to Minecraft if not for those marshmallows.
Minecraft Creeper Crunch – The Taste
Each spoonful was filled with an okay amount of cinnamon flavor, but I quickly realized it held a similar taste to Kellogg's Apple Jacks. Those expecting something new from Creeper Crunch may be disappointed in that regard. However, combined with your standard breakfast cereal marshmallows, it still managed to provide an enjoyable breakfast treat for the Minecraft fan that I am.
Minecraft Creep Crunch – Creator Items
Those in the United States may be lucky enough to get some Creator Items with your creeper crunch cereal. These can be redeemed online and used to customize your Minecraft character in Bedrock Edition. While many of the ten-plus options look great, I was disappointed none were designed after or related to the cereal itself.
Final Thoughts
Where Minecraft Creeper Crunch is average in terms of taste and flavor, it excels in its branding, and many fans will just want to keep the box. For that reason, Minecraft Creeper Crunch is a cereal worth buying for any Minecraft fan at least once.
However, those with little care for Minecraft searching for a sugary cinnamon cereal will likely find Minecraft Creeper Crunch lacking to average at best. Outside of its unique branding, it offers nothing that existing cinnamon cereals don't already do better with much more flavor.
Overall, Minecraft Creeper Crunch was by no means a bad cereal, but without the Minecraft name, it is unlikely it would have succeeded as well as it has.
Until Next Time,
BisectHosting
---
Looking to create your own gaming server? It only takes a few minutes.
You Might Also Like
---
Join our Discord!
---
20,000+ Members & Growing!
Join our
DISCORD
Start your Minecraft server
Looking to create your own gaming server? It only takes a few minutes.
What do you think?
0 Responses
It's Okay
Perfect
Loved it!