 Other
MCC Rising 2 Applications OPEN: How to Apply & Dates
The opportunity for new competitors to rise begins at August's end, but the chance to apply is well before then! Today we explain the
MCC
Rising 2 application process, what you will need to provide, and where to submit it within the set time.
MCC Rising 2 Details & Date
Minecraft Championship
brings together popular Minecraft
content creators
from around the web, places them in teams of four, and has them battle it out in a series of nine minigames. Last team standing declared the Minecraft champions! However, this time around, it will be ten teams of up-and-coming content creators. [embed]
https://twitter.com/MCChampionship_/status/1681699209571958784
[/embed] MCC Rising 2 will air live August 26th, 2023, at 3 PM EST on the official
Noxcrew
channel. As soon as the teams are announced next month, you will find them here first! Perhaps your name will even be among them.
MCC Rising 2 Application Process
MCC Rising 2's application window is from July 21
st
at noon EST to July 24
th
at noon EST. During that time,
groups of four
will be able to submit application videos introducing their team. Keep in mind these videos must be
recorded in Minecraft
with working microphones. What the Noxcrew is looking for is nothing crazy, nor is any amount of crazy editing required, but they hope to find friends with good chemistry that will make for an entertaining stream. Show them how much you love MCC! Some tips from the Noxcrew are as follows:
What are your names, and how old are you?
What's your role in the team? Are you the PvP legend, or just there for moral support?
Tell us about any talents or interesting hobbies - Minecraft, or IRL!
Are you playing to win, or just to have fun?
Which mini-game are you most looking forward to playing?
Make sure that your application video doesn't exceed 5 minutes in length and is hosted on a reliable streaming platform (YouTube, Vimeo etc)
Once your masterpiece of an application video is complete, head over to
this page
and click "Submit Entry."
A Few Parting Details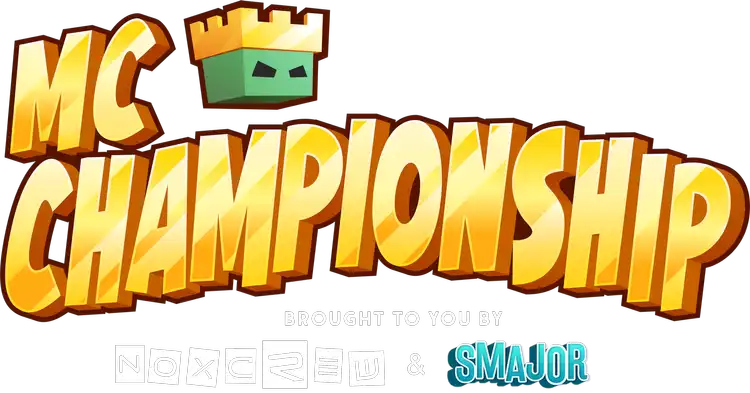 Those applying must remember that if selected, they are agreeing to be on a live broadcasted event. Showing up an hour early on August 26th at 2PM EST, having a microphone of decent quality with Discord, and a computer capable of running MCC are all required. Unsure if your computer can run MCC? Head over to
MCC Island
to test it! Finally, make sure you actually own Minecraft Java Edition. Cracked clients are not allowed. We wish you the best of luck! Until Next Time,
BisectHosting
=)
---
Looking to create your own gaming server? It only takes a few minutes.
You Might Also Like
---
Join our Discord!
---
20,000+ Members & Growing!
Join our
DISCORD
Start your Game server
Looking to create your own gaming server? It only takes a few minutes.
What do you think?
2 Responses
It's Okay
Perfect
Loved it!