MCC 28 Announced – Date, All MCC Winners, & More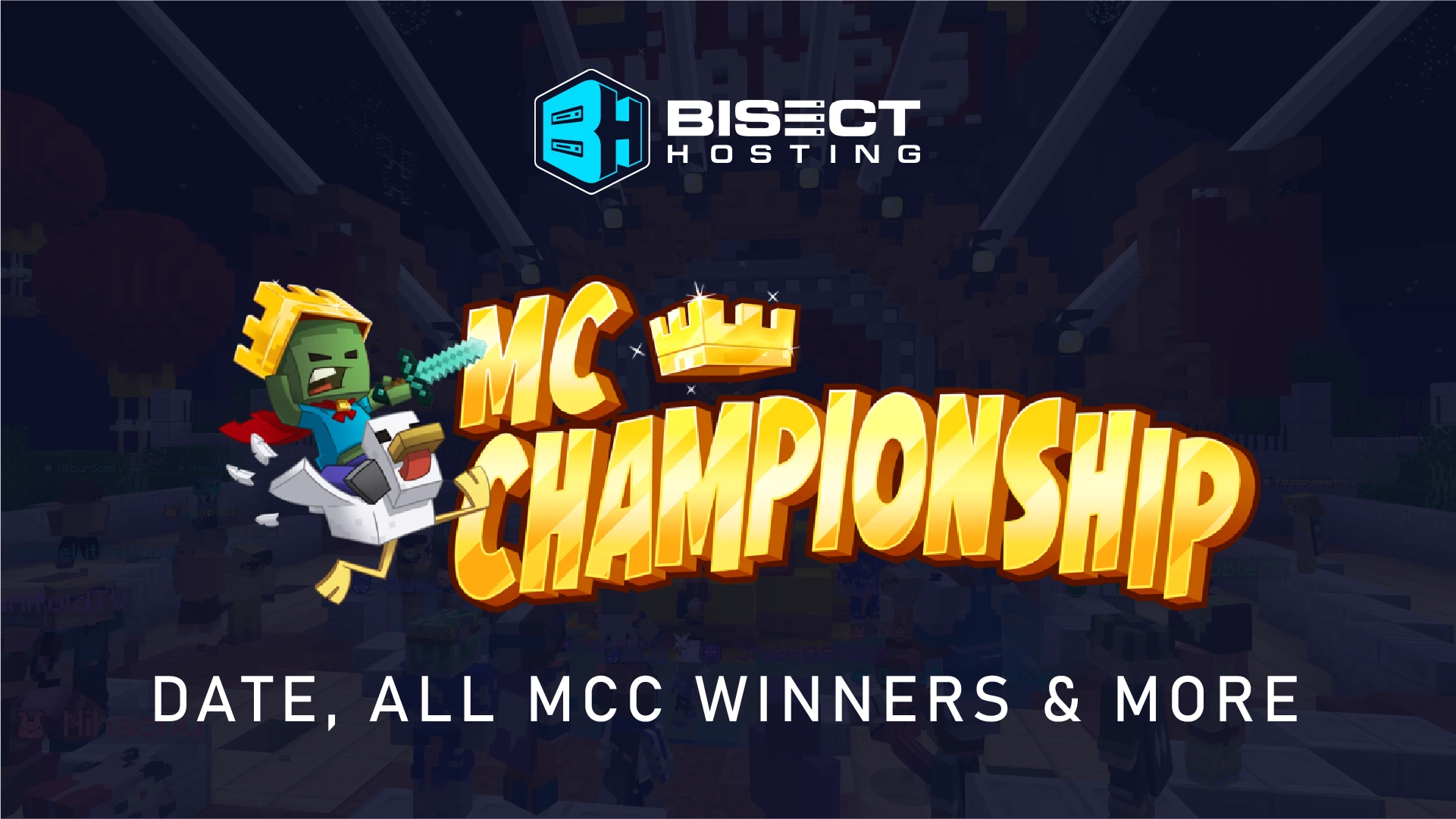 Minecraft Championship 27
added new competitors to the fray and gave our favorite underdogs the best chance of winning to this day! However, after nearly a year, the MCC season two finale is almost here. Today we explore the festive details of MCC 28, all previous MCC winners, and what a season's end means for us viewers.
MCC 28 Details & Date
Minecraft Championship brings together popular content creators from around the web, places them in teams of four, and has them battle it out in a
series of nine minigames.
Last team standing declared the Minecraft champions!
https://twitter.com/MCChampionship_/status/1593658169070338048
MCC 28 will air live November 3erd, 2022, at 3 PM EST on the official
Noxcrew
channel. As soon as the teams are announced later this week, you will find them here first! Be sure to also give some love to your
favorite participants,
often found streaming the event live from their personal channels.
All Previous MCC Winners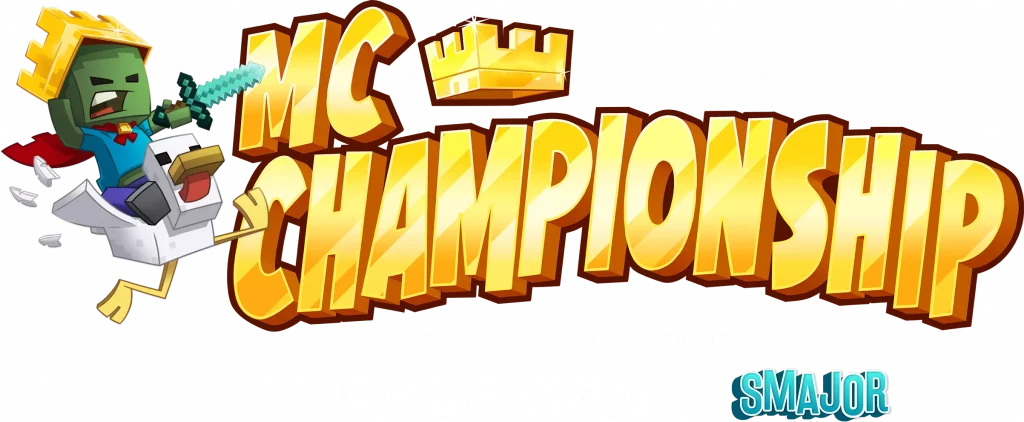 Despite teams for MCC 28 not yet being announced, players are typically chosen from those who have participated before. The winners of all previous MCCs
, including the non-numbered championships,
can be found below. Congrats again to MCC 27's underdogs!
MCC 27 Underdogs, Purple Pandas
https://twitter.com/MCChampionship_/status/1591566270788472833
@BlushiMC
@FireBreathMan
@BdoubleO100
@impulseSV
MCC 26, Violet Vampires
https://twitter.com/MCChampionship_/status/1583940289705570304
@froubery
@Ph1LzA
@shelbygraces
@TheOrionSound
MCC 25, Green Geckos
https://twitter.com/MCChampionship_/status/1573790185699119106
@Smallishbeans
@GTWScar
@Seapeekay
@jojosoIos
MCC 24, Yellow Yaks
https://twitter.com/MCChampionship_/status/1561112291650805761
@Dream
@BadBoyHalo
@Skeppy
@GeorgeNotFound
MCC 23, Orange Ocelots
https://twitter.com/MCChampionship_/status/1550961752677941249
@Quig
@InTheLittleWood
@Eret
@F1NN5TER
MCC Pride 2022, Red Rabbits
https://twitter.com/MCChampionship_/status/1538275693297127424
@Dream
@GeorgeNotFound
@KarlJacobs_
@FoolishGamers
MCC 22, Pink Parrots
https://twitter.com/MCChampionship_/status/1530667792139096072
@burpled
@tommyinnit
@CaptainSparklez
@TheOrionSound
MCC 21, Cyan Coyotes
https://twitter.com/MCChampionship_/status/1520518397645271049
@sapnap
@Seapeekay
@snifferish
@KryticZeuz
MCC 20, Aqua Axolotls
https://twitter.com/MCChampionship_/status/1507850649777713152
@Antfrost
@GeminiTayMC
@HBomb94
@5uppps
MCC 19, Teal Turkeys
https://twitter.com/MCChampionship_/status/1469801243686182915
@Ph1LzA
@Sneegsnag
@tommyinnit
@sapnap
MCC All-Stars, Red Rabbits
https://twitter.com/MCChampionship_/status/1459653397708259328
@sapnap
@BadBoyHalo
@Dream
@GeorgeNotFound
MCC 18, Mustard Mummies
https://twitter.com/MCChampionship_/status/1452028146778316801
@sylveemhm
@TubboLive
@sapnap
@Smajor1995
MCC Rising, Pink Parrots
https://twitter.com/MCChampionship_/status/1444414167188967430
@jojosoIos
@speedsilverr
@xnestorio
@BlushiMC
MCC 17, Orange Ocelots
https://twitter.com/MCChampionship_/status/1439345285038215169
@falsesymmetry
@GrianMC
@PeteZahHutt
@SB_737
MCC 16, Pink Parrots
https://twitter.com/MCChampionship_/status/1431736559204720652
@Dream
@F1NN5TER
@BadBoyHalo
@Seapeekay
MCC 15, Red Rabbits
https://twitter.com/MCChampionship_/status/1419052064416612352
@Dream
@Michaelmcchill
@Quackity
@sapnap
MCC Pride 2021, Aqua Axolotls
https://twitter.com/MCChampionship_/status/1408909911954690057
@IlluminaHD
@GizzyGazza
@KreekCraft
@Ryguyrocky
MCC 14, Aqua Axolotls (Tweet is correct!)
https://twitter.com/MCChampionship_/status/1398754972855160832
@wispexe
@Smajor1995
@HBomb94
@SolidarityCoUK
MCC 13, Teal Turkeys
https://twitter.com/MCChampionship_/status/1337893248598204417
@The_Eret
@IlluminaHD
@Krinios
@Punztw
MCC Jingle Jam, Simon's Angels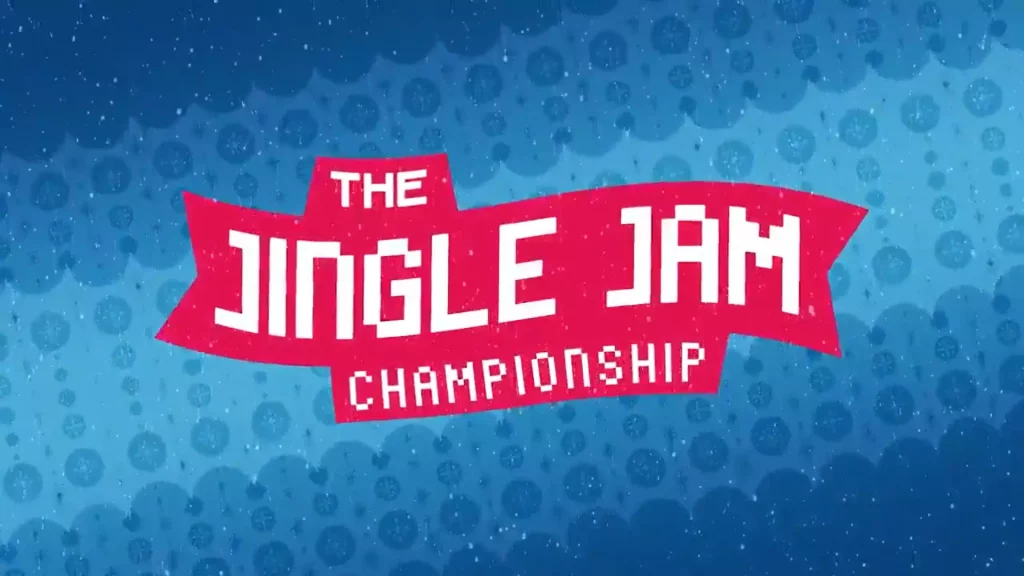 InTheLittleWood
Lewis Brindley
Simon Lane
SolidarityGaming
MCC 12, Green Guardians
https://twitter.com/MCChampionship_/status/1327746335978688515
@GeorgeNotFound
@Ph1LzA
@TapLHarV
@WilburSoot
MCC 11, Fuchsia Frankensteins
https://twitter.com/MCChampionship_/status/1320121819127570433
@Dream
@GeorgeNotFound
@sapnap
@KarlJacobs_
MCC 10, Orange Ocelots
https://twitter.com/MCChampionship_/status/1309971757252710401
@PeteZahHutt
@Smallishbeans
@falsesymmetry
@cubfan135
MCC 9, Blue Bats
https://twitter.com/MCChampionship_/status/1304898324802277377
@HBomb94
@froubery
@falsesymmetry
@renthedog
MCC 8, Pink Parrots
https://twitter.com/MCChampionship_/status/1294752772206858243
@DreamWasTaken
@Technothepig
@King_Burren
@Michaelmcchill
MCC 7, Green Guardians
https://twitter.com/MCChampionship_/status/1284612733762232322
@PeteZahHutt
@Failwhip
@The_Eret
@HBomb94
MCC 6, Blue Bats
https://twitter.com/MCChampionship_/status/1271918244690112521
@froubery
@FundyLive
@CptPuffy
@BitzelYT
MCC 5, Yellow Yaks
https://twitter.com/MCChampionship_/status/1261770928788320257
@Smajor1995
@shelbygraces
@realQuig
@Seapeekay
MCC 4, Purple Pandas
https://twitter.com/MCChampionship_/status/1251627880263626752
@WilburSoot
@Technothepig
@tommyinnit
@Ph1LzA
MCC 3, Orange Ocelots
https://twitter.com/MCChampionship_/status/1238963100151418880
Smajor1995
ShubbleYT
PeteZahHutt
Vikkstar123
MCC 2, Aqua Horses
https://twitter.com/MCChampionship_/status/1226637761488326656
@realQuig
@HBomb94
@Ryguyrocky
@MiniMukaYT
MCC 1, Purple Pandas
https://twitter.com/MCChampionship_/status/1196201041936756737
@Michaelmcchill
@KaraCorvus
@Krtzyy
@King_Burren
MCC 28 Predictions
MCC 28 will mark the end of MCC season two, but with it, exciting news for all to come from the Noxcrew! We know new minigames are already on the horizon,
MCC island beta
will be going public soon, and perhaps there will be even more content creators joining the roster! As for MCC 28 itself, we expect the Noxcrew to have some festive surprises in store. After all, what's a season finale without teasing stuff to look forward to? And maybe, if we're lucky,
the Dream Team
will be making their grand return. Wouldn't that be fittingly cool? Until Next Time,
BisectHosting
=)