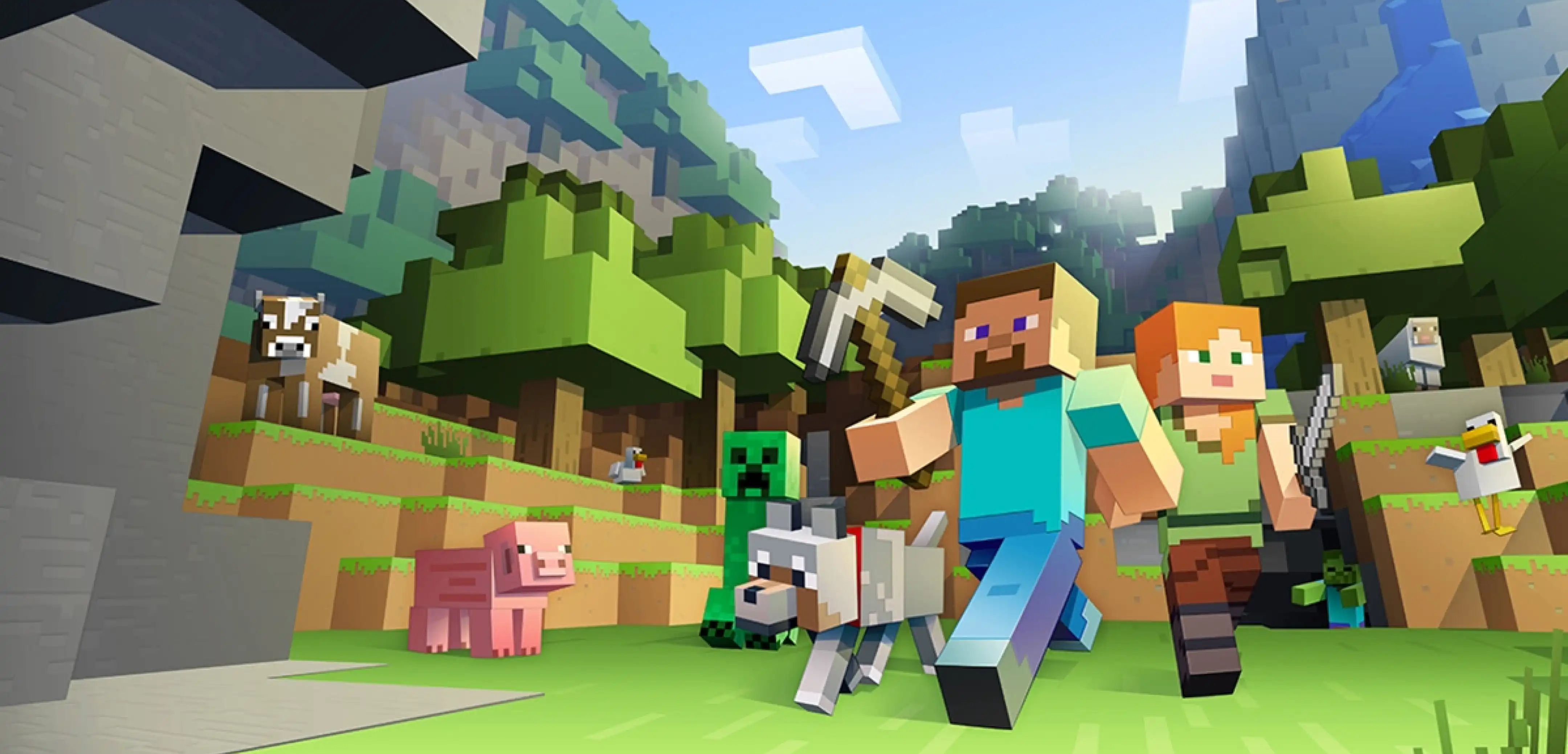 Minecraft
How to Plan a Minecraft Wedding
Roses are in bloom, the smell of freshly made chocolates fills the air, and that special someone stares only at you. Valentine's Day has arrived once again, and what better way to show your love than a wedding in your favorite block game? Be it as a married couple looking for a laugh or as a joke between young lovers yet to see that faithful day, today we assist in planning a Minecraft wedding for you and yours.
Building a Venue
Every wedding needs a venue, and in our case, that means building one hand in hand with that special someone you adore. Will it be a cathedral that towers over your survival town or a fairy forest surrounded by lanterns in trees? Together it is time to decide what will be the most important decision of this passing week.
Be wary, however! Proper lighting is a must unless you want your wedding to be a tad too many shades of red. After all, creepers and skeletons are known to be quite the wedding crashers. Don't let ender men steal the cake from the reception hall either!
Speaking of receptions, the hall it will be held in is just as important as the wedding venue itself. Make sure it matches the theme and has room for all your guests. A villager run open bar wouldn't hurt as well!
Crafting Wedding Attire
A wedding dress is a must! In my extensive Minecraft wedding experience, the lucky couple will share the most laughs in a pair of custom-edited skins. Your current Minecraft skins but with a wedding dress and suit painted overtop just like the happy little mascot at the top of this article.
Are custom skins not an option? Worry not! Crafting white and black leather armor or the finest set of gold for the special day works just as well too. Don't forget to enchant and rename the armor for that extra sparkle!
A Blocky Ceremony & Reception
With the venue built and attire crafted, it is now time for the biggest challenge yet: Setting the date! An officiant to bring you and yours together into an Unbreaking III union needs to be arranged, your vows have to be written, and invitations must be sent. Have no friends? Fill the venue with unwilling villagers instead!
The countdown to the special date has begun, but don't celebrate just yet! There are a few more tasks to complete before it is too late! The reception toasts require drinks such as potions, a menu of your favorite Minecraft foods can be set across tables with item frames, and most importantly, a cake must be baked! Being Minecraft, no bakery is needed, but a few cakes may be required depending on the guest list. Giving the cakes enchanted names makes it all the more special!
The ceremony is done, dinner complete, and the night grows late, so we all know what that means… It's time to party! A redstone dance floor alongside note block music can lead to a fun surprise, and more potions to dance the night away with only adds to the fun. Then, for the grand finale, activate the TNT trap beneath the venue to end the wedding with an unforgettable bang! Or a less destructive firework show, if you prefer.
Enjoy the Day!
The final step is to simply enjoy the day. You and yours earned it with all this planning, after all! Hopefully this silly venture brings a smile and laugh to all those who share the day, but more importantly, may it bring you closer to that special someone worthy of sharing diamonds with. Don't forget to give them chocolates in real life too!
From all of us here at BisectHosting, may your Valentine's Day be full of love.
Until Next Time,
Amber Aqua <3
---
Looking to create your own gaming server? It only takes a few minutes.
You Might Also Like
---
Join our Discord!
---
20,000+ Members & Growing!
Join our
DISCORD
Start your Minecraft server
Looking to create your own gaming server? It only takes a few minutes.
What do you think?
1 Response
It's Okay
Perfect
Loved it!