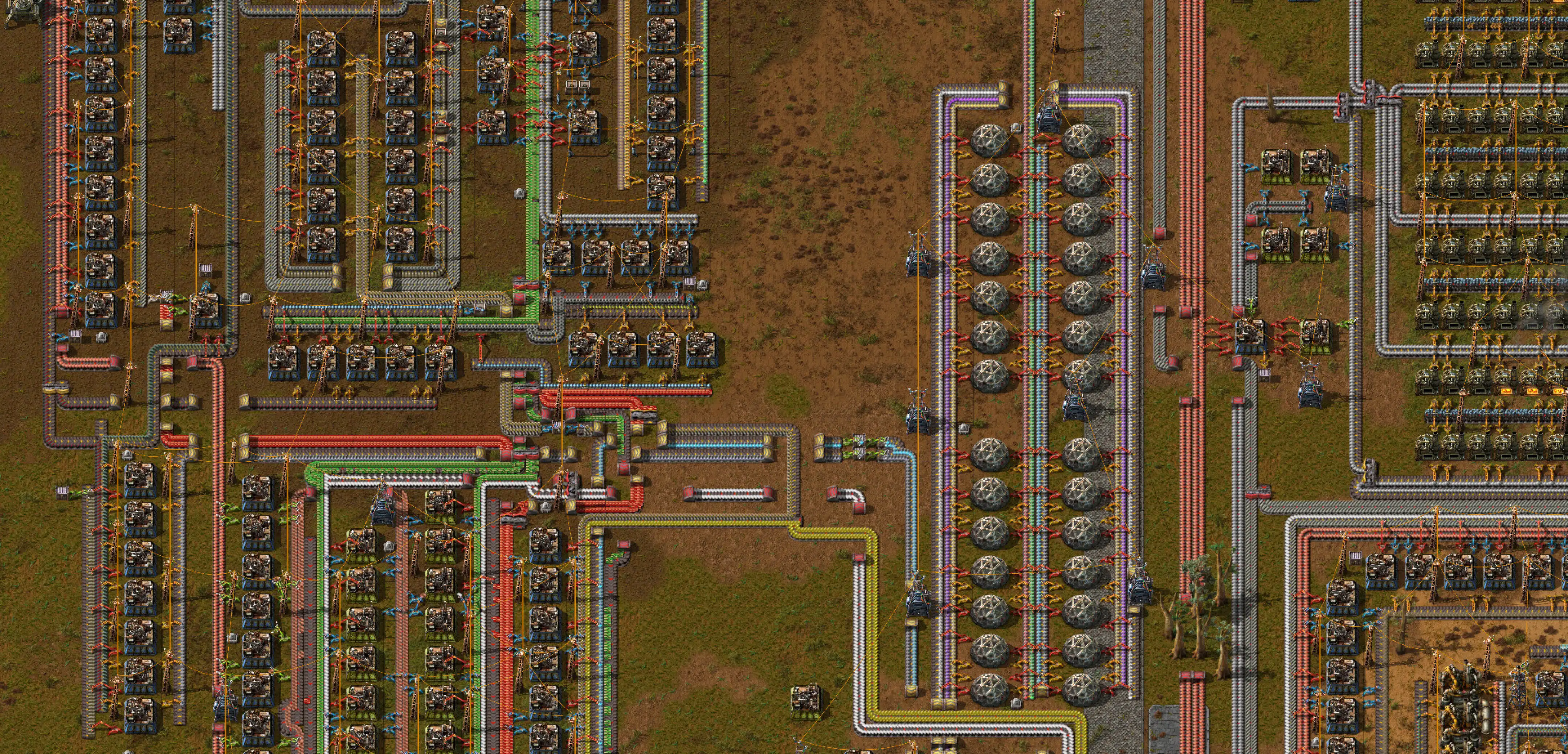 Factorio
Factorio Blueprints: 5 Great Builds for New Players
While it's still enjoyable to create your own unique setup in Factorio, it doesn't hurt to get extra help from the community, and blueprints are the perfect way to do it. With blueprints, Factorio players can download builds put together by other players to use in their own games. By utilizing blueprints newer players can get a better grasp of how to approach Factorio, secure a great foundation to start from, or even navigate new late-game systems. With that, here's how to use Factorio blueprints and a collection of some great blueprint options for beginners.
How to Use Factorio Blueprints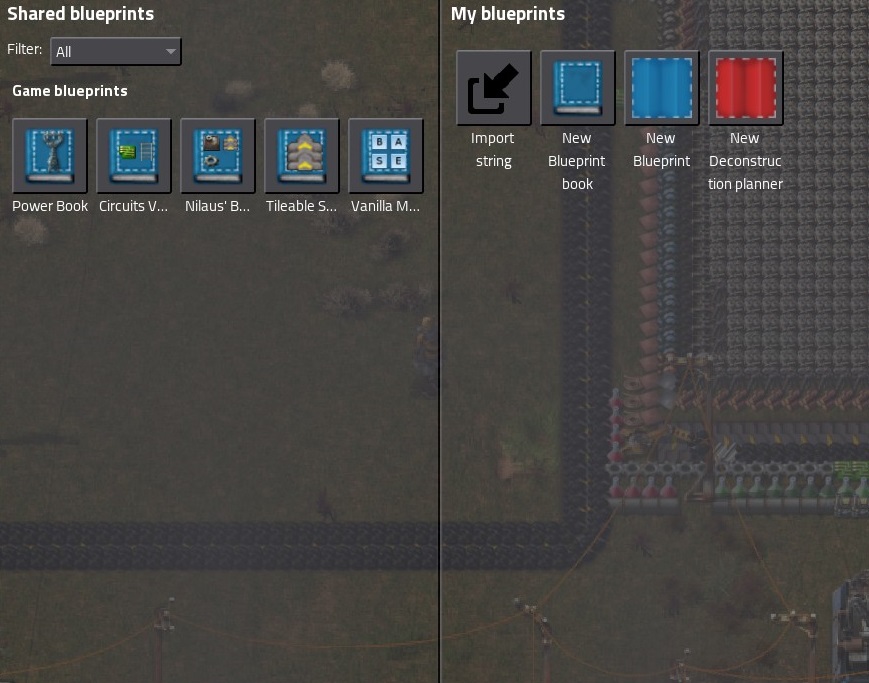 When you're finally ready to start your first (or fiftieth) Factorio save and you're ready to pick some blueprints to try out, here's how to download and use them:
Access the Blueprints Library by pressing B or ALT+B on your keyboard.
Create a Blueprint with the Blueprint tool. A blue square will appear at the bottom-right of the mouse cursor, signifying that the game is now in Blueprint mode. Click and hold the cursor on a specific area of your factory. Releasing it will let the game create the blueprint for you.
Create Blueprint Books by clicking its icon on the right side of the hotbar. Doing so allows you to store multiple blueprints without sacrificing valuable inventory space.
If you need to clear things up, you can delete a Blueprint by right-clicking on it in the Blueprint Library. Then, click the "Destroy Blueprint" icon to confirm the action.
Use a blueprint made by other members of the Factorio community by copying the text string. Then, click the "Import string" button on the right side of the hotbar. Paste the text string in the text box and click "Import" to place your chosen blueprint into the game.
5 Great Factorio Blueprints for New Players
1. Base-in-a-Book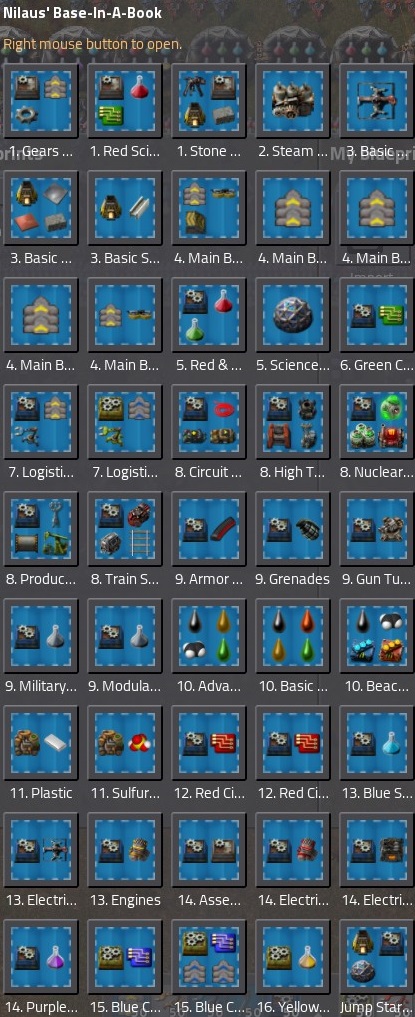 If you're looking for Factorio blueprints online, it's likely that you've stumbled upon one of Nilaus' videos. One video, in particular, is
Base-in-a-Book
, and the YouTuber was kind enough to provide the blueprint for the video for every player to use. This beginner-friendly plan offers other blueprints that Nilaus made from his other YouTube videos. It has a design that helps new players transition into utilizing more advanced systems.
2. Tileable Science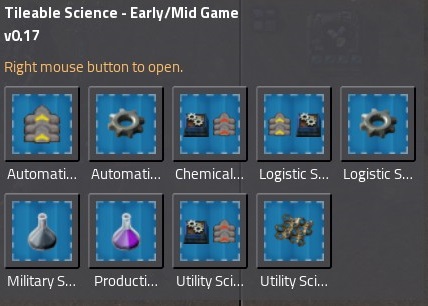 As the name of the build implies, the
Tileable Science blueprint
focuses on science structures that are easy to put together and have a good build ratio. While this build focuses on science in the early to mid-game, it doesn't mean that players can't evolve these structures over time. This blueprint is an ideal stepping stone for late-game structures and improved factory performance.
3. Power Book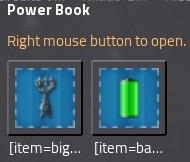 The creator of the
Power Book Factorio blueprint
describes it as a "compact, tileable, no-waste, nuclear, solar, steam" system. It's also a great book for new players, especially those with trouble producing power for other fixtures. This plan sets up sources like engines, solar farms, and nuclear power plants. With this in mind, players should have the necessary requirements to build these items mentioned in the blueprint and may need to be patient to reach later stages. Nuclear power plants, for instance, need combinators, inserters, and water pumps to function properly.
4. Circuit Book (Green/Red/Blue)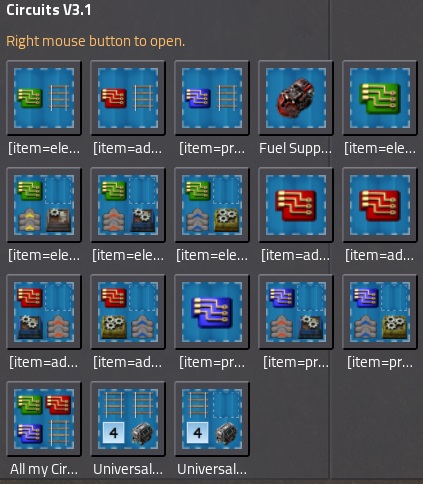 This
vanilla Factorio blueprint
is a tileable plan made for new players. It has fixtures and structures that create and deliver blueprints to designated areas. However, the creator of this blueprint suggests the following recommendations when applying the plan:
Operate as many trains as possible
Wait until the buffers are full before starting operations
Reprinting can help fix issues that some players may come across with the scheme
5. Vanilla Malls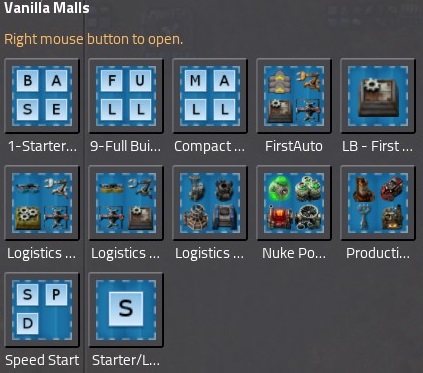 In Factorio, a Mall is a place where players can gather automated products made by the game's different assemblers in chests.
This blueprint
takes that concept and gives both new and experienced players alike a way to automate material and product acquisition throughout their run. Put these beginner-friendly blueprints to the test in Factorio with one of our dedicated servers
here
!
---
Looking to create your own gaming server? It only takes a few minutes.
You Might Also Like
---
Join our Discord!
---
20,000+ Members & Growing!
Join our
DISCORD
Start your Factorio server
Looking to create your own gaming server? It only takes a few minutes.
What do you think?
3 Responses
It's Okay
Perfect
Loved it!