 Other
CSGO 2: Release Date, Beta, New Content, Engine, & Latest News
Counter Strike: Global Offensive (or CSGO) has been a pillar of the FPS genre since its release in 2012. And thanks to Counter-Strike 2, an update Valve describes as so significant it will change the series for years to come, players are expecting a massive level-up this year!
With that, here's everything we know about CSGO 2 so far, including its expected release date, new gameplay changes, Source 2 engine, and more.
What is Counter-Strike 2?
Counter-Strike 2 is the name Valve has given to the next massive update coming to Counter-Strike: Global Offensive (CSGO). This update will be free-to-play, and will migrate the popular FPS title to a new engine which will help the game's future development. This indicates that Valve is looking to update CSGO more often, potentially introducing regular balance changes and perhaps even seasonal content. Counter-Strike 2 is
not
a sequel to CSGO, or a new video game at all. This has confused many fans based on the announcement and name. In the end, though, this free update will have a big impact on how CSGO plays, looks, and feels. It also gives Valve a much clearer path for changes in the future.
CSGO 2 Release Date
While some players have gotten the chance to test it early, the official CSGO 2 release date window is
Summer of 2023
, with no exact date confirmed by Valve just yet. This window means the latest we'd ever see CSGO 2 release is in September. 
What's New in CSGO 2?
CSGO 2 will introduce a number of big gameplay changes for the series, first and foremost migrating the game from the Source engine to Source 2. Source 2 already powers much of the company's catalog, including games like DOTA 2 and the latest Half-Life entries, so this will be the big introduction for Counter-Strike fans.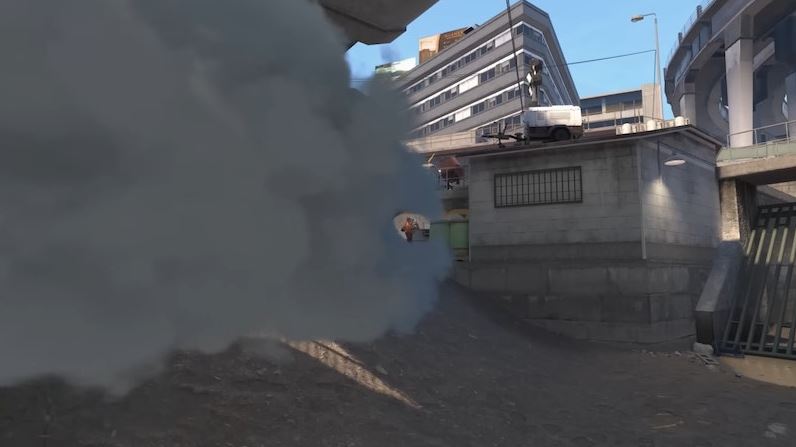 With the new engine, CSGO 2 will
move, look, and feel
very different, on top of many gameplay changes Valve has already revealed in testing, with more supposedly waiting for launch day to be revealed. For now, though, here are some new features and big changes we know are coming in Counter-Strike 2:
New smoke physics that allow players to shoot through it to expand a visible area, and new interactions with player movement and grenades
UI overhaul shaking up how the game looks and how information is displayed
Audio rework changing gun sounds and effects
Lightning and shading improvements
New particle systems to impact visual effects
New and returning maps as well as map changes
Sub-tick updating, a new feature coming to help negate the importance of tick rate
Mapmaking tools to give players a more accessible way to edit and create maps
CSGO 2 Beta Tests & How to Sign Up
Valve has drummed up player interest by initiating several CSGO 2 beta tests, which have implemented some upcoming new features. These have allowed players to get a look at what's to come. As of the time of writing, there is no official beta schedule. Instead, tests are done on an infrequent basis either by direct invitation or by luck of the draw. You can test your invite status by opening CSGO. If you're in the beta, you'll see a notification about testing once you log in. Click "Enroll" on this notification, and you'll then be able to download the beta via Steam. If you don't see this notification upon opening the game, it's likely that you aren't in the beta. Valve has not done any drops or keys for getting into the CSGO 2 beta test. Instead, players are being individually selected across a number of factors including official server playtime, and Steam account history/standing. If you're looking to get your Counter-Strike skills back into shape before the launch of CSGO 2, check out
our dedicated CS:GO servers here
to play now!

---
Looking to create your own gaming server? It only takes a few minutes.
You Might Also Like
---
Join our Discord!
---
20,000+ Members & Growing!
Join our
DISCORD
Start your Game server
Looking to create your own gaming server? It only takes a few minutes.
What do you think?
0 Responses
It's Okay
Perfect
Loved it!