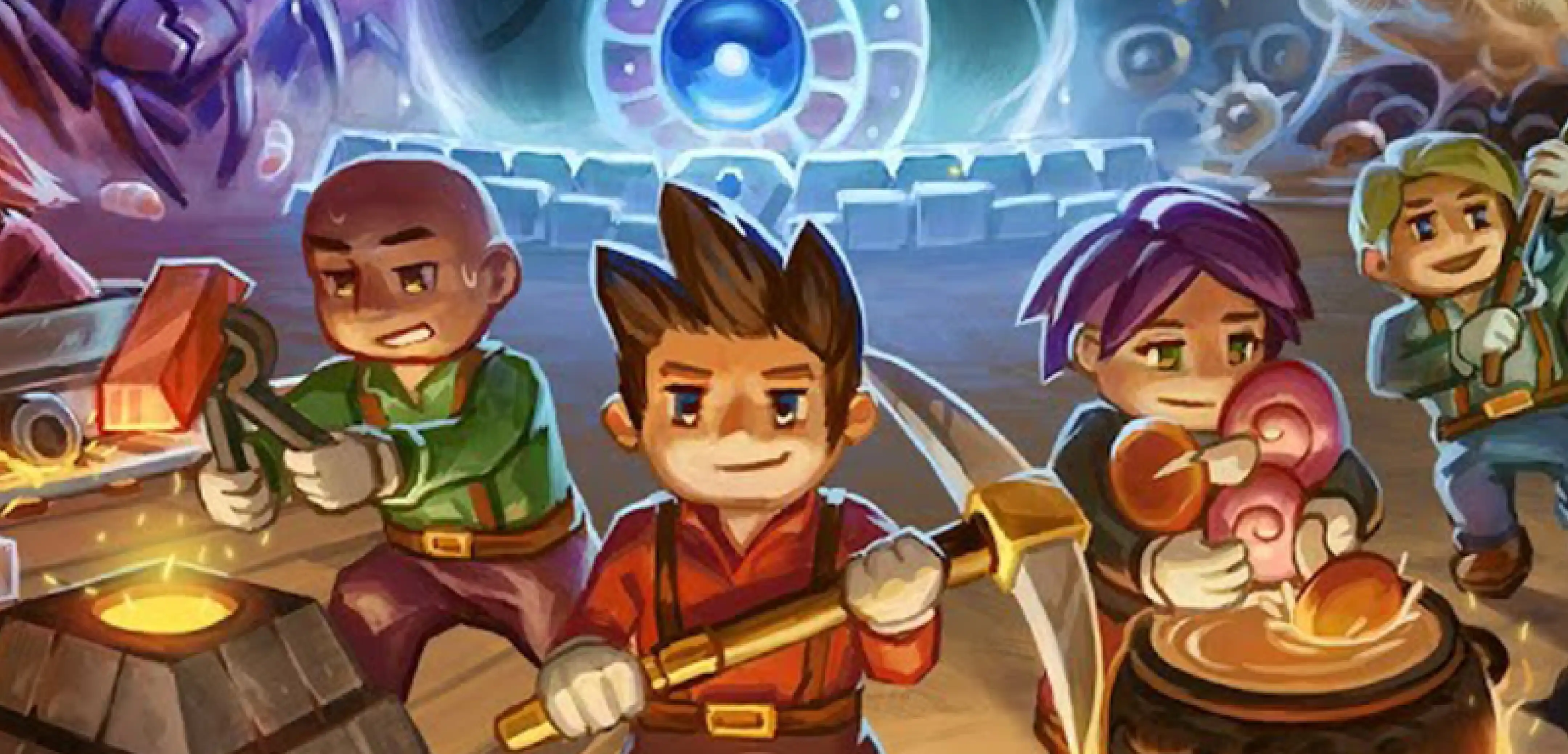 Core Keeper
How to Get Soul Seeker in Core Keeper
One of the core mechanics of Core Keeper is destroying walls. However, it can be cumbersome to return to camp to repair your pickaxe each time it runs out of durability. Alleviate this concern by crafting the Soul Seeker in Core Keeper, and you're at just the right place to learn how you can get this legendary pickaxe.
What Is Soul Seeker in Core Keeper?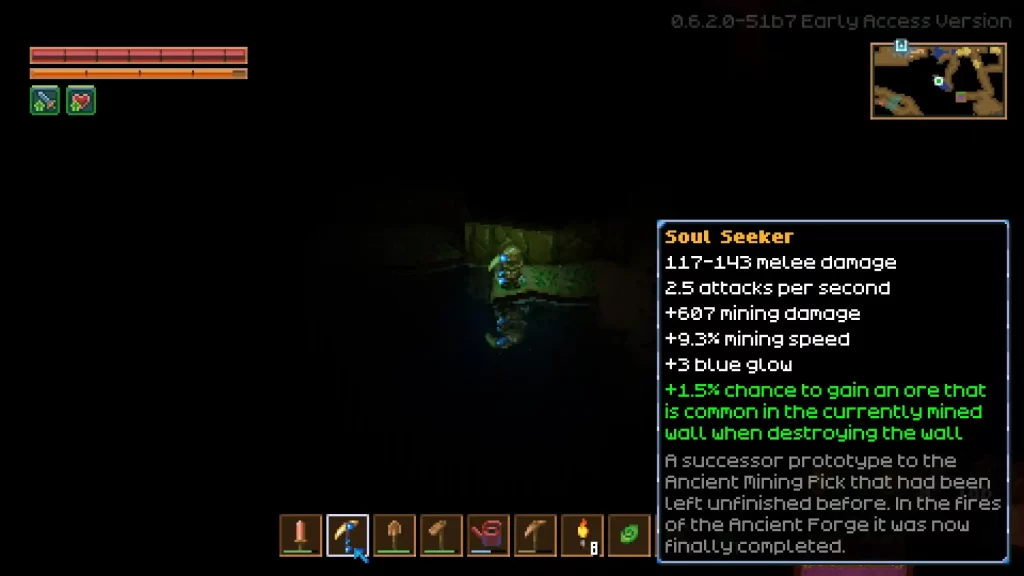 The Soul Seeker in Core Keeper is an endgame pickaxe with
Legendary
rarity. It's a must-have for relatively any Core Keeper player, primarily because of its
infinite durability
. Its stats are also exceptional on top, including:
+607 mining damage
+9.3% mining speed
+3 blue glow
+1.5% chance to gain a common ore when destroying a wall
Note: The Soul Seeker would randomly disappear from the user's inventory before
patch 0.6.0.3
.
Soul Seeker Crafting Requirements
First, get the
Cipher Parchment
by defeating
Igneous the Molten Mass
. Note that this item isn't a guaranteed drop, so you may need to beat this
Core Keeper boss
a few (or many) times before obtaining it. If unsuccessful in obtaining this item, search for the
Caveling Merchant
. Once found, buy the
Giant Slime Summoning Idol
from that NPC for
500 Ancient Coins
. Place this item on a
Giant Slime Summoning Rune
to fight Igneous the Molten Mass again. Once you acquire the Cipher Parchment, use it near the
Ancient Forge
to unlock the Soul Seeker crafting recipe. The ingredients to craft this pickaxe are the following:
1x Ancient Pickaxe
400x Gold Bar
800x Scarlet Bar
800x Octarine Bar
800x Galaxite Bar
100x Ancient Gemstone
You can find the Ancient Pickaxe by searching for a field of
Glow Tulips
in either
The Dirt Biome
,
Azeos' Wilderness
, or
The Sunken Sea
. Once you find that location, you should also see a
Stone Pedestal
, which you can open to find this crafting ingredient. Note: Crafting a Soul Seeker in Core Keeper for the first time will unlock the "The Soul Seeker" achievement.
---
Looking to create your own gaming server? It only takes a few minutes.
You Might Also Like
---
Join our Discord!
---
20,000+ Members & Growing!
Join our
DISCORD
Start your Core Keeper server
Looking to create your own gaming server? It only takes a few minutes.
What do you think?
0 Responses
It's Okay
Perfect
Loved it!