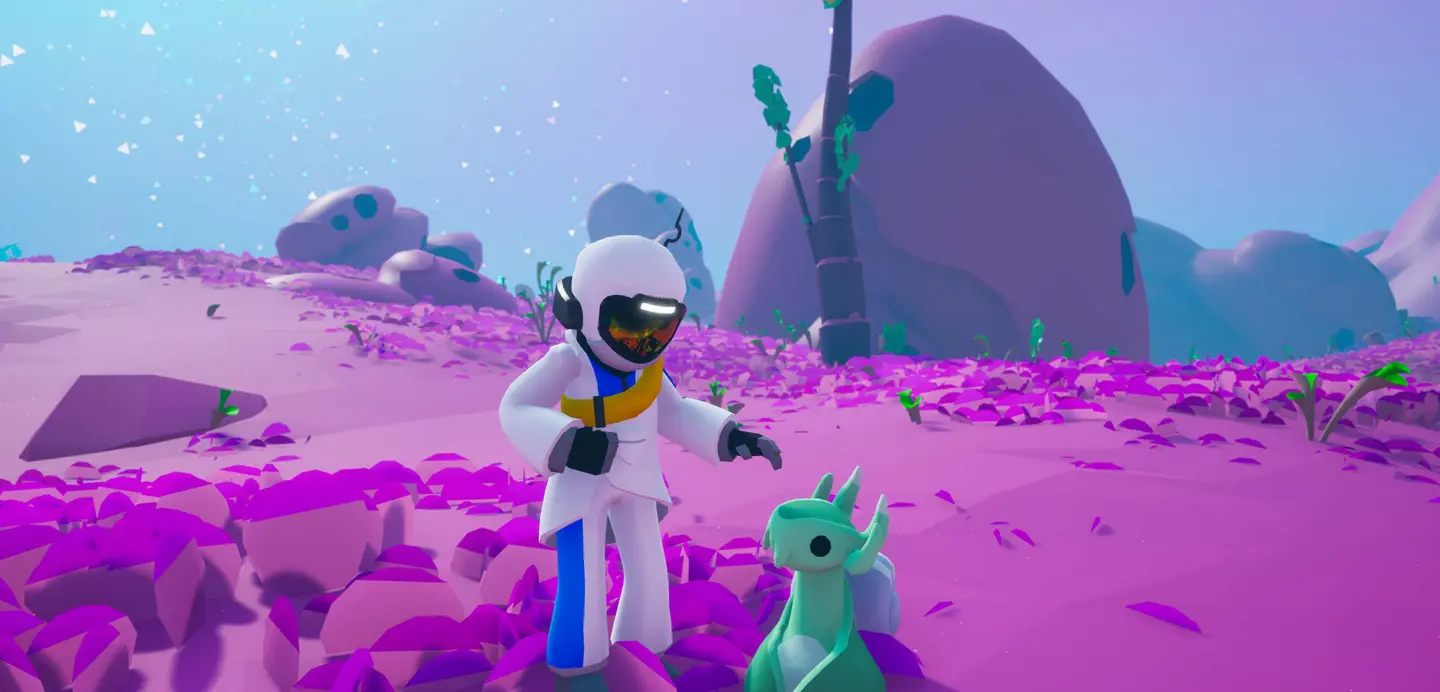 Astroneer
Astroneer Power Cells Guide: How to Craft, Capacity, & Throughput
(Estimated Read Time: 2 minutes)
Power is an essential resource in Astroneer. Without sufficient power, players can't use various items, such as the Soil Centrifuge for
farming Clay
. But you can use Power Cells to supply energy to certain items that aren't already powered, most especially useful for emergencies or early expansion. Here, you'll learn how to craft and properly use Power Cells in Astroneer.
How to Craft Power Cells in Astroneer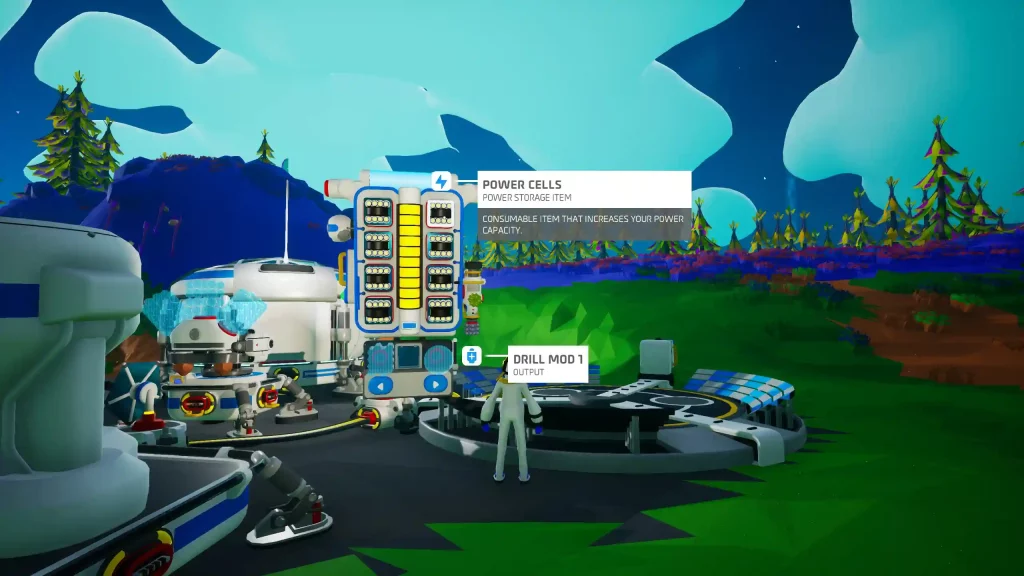 First, unlock the recipe to craft a Power Cell using
800 Bytes
. Once unlocked, use
1x Graphite
from the Backpack Printer to craft
1x Power Cell
. Thankfully, Graphite is a reasonably common resource on all Astroneer planets. Use your Terrain Tool (press the "E" keyboard key by default for PC users), and use them on the dark, tubular clusters. Alternatively, you can farm Graphite for Power Cells using
two full Soil Canisters
at the
Soil Centrifuge
. Another method to collect this material is trading
1x Scrap
for
2x Graphite
. Tip: Check out our
Astroneer Beginner's Guide
to reach a point wherein gathering Graphite to use in crafting Power Cells becomes easier than usual.
Using Power Cells in Astroneer
A single Power Cell has a capacity of
48 units
of energy. It delivers power at 1 unit per second to the attached item. This throughput is equivalent to filling a bar of a Small Battery in
4 seconds
. One Power Cell can also power a Buggy for
42 minutes
. On the other hand, it can only
supply energy
to a Medium Rover for 96 seconds. Note that these vehicles will use and deplete any attached Power Cell before their on-board energy reserves. It's also important to mention that Power Cells are consumable items. That means that these items will disappear once you deplete their energy reserves. Also, Power Cells that aren't fully charged will almost immediately discharge and disappear when placed in the backpack.
---
Looking to create your own gaming server? It only takes a few minutes.
You Might Also Like
---
Join our Discord!
---
20,000+ Members & Growing!
Join our
DISCORD
Start your Astroneer server
Looking to create your own gaming server? It only takes a few minutes.
What do you think?
0 Responses
It's Okay
Perfect
Loved it!