 News
A Very BisectHosting Halloween
On this night of tricks and treats, as monsters roam
the darkened streets,
we call to the weary travelers in need, "Come one, come all, for a very BisectHosting Halloween!" We have recipes brewing, mods that will cause quite the scream, and even five scary games to celebrate this chilly Hallow's Eve!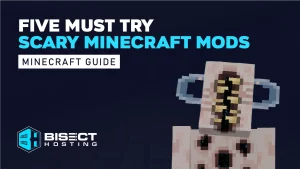 The first blog we have to share offers five Minecraft mods guaranteed to scare! From Grue in the depths of dark mines to
Herobrine
watching from the nearby tree line, each mod changes Minecraft's genre to sandbox horror. Can you put Herobrine to rest once more?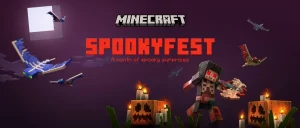 Next is for the bakers and chefs looking for treats that will most definitely impress! Inside are four recipes with a Minecraft theme that are perfect for Halloween. No time to cook? Check out our
store-bought suggestions
included as well!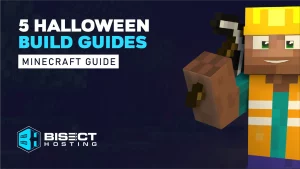 Have a Minecraft server and want to give it a spooky theme? Then look no further than our five
Minecraft build guides
with a Halloween theme! We hand-picked five videos from creators that provide step-by-step guides, each with a unique build that will cause fright at the fantastic sight.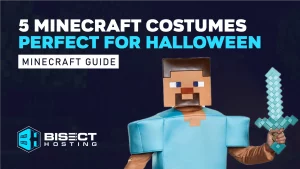 It may already be Halloween, but it is not too early to pick out costumes for next year! Inside are five costumes Minecraft fans will adore. That includes Minecraft Steve,
creepers,
and so much more!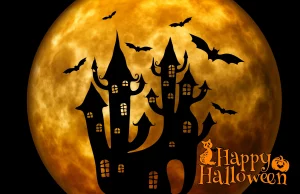 Our final treat on this very spooky Halloween is five scary games to play with friends! No matter the time of year, or the number of friends, these titles will give hours of fun to all who attend. Not to mention each has servers offered by
BisectHosting!
A Very BisectHosting Halloween
Our top five of top fives has come to a close. We hope this scary list has brought some spooky cheer, but more importantly, Happy Halloween from all of us here! Until Next time, BisectHosting =)
---
Looking to create your own gaming server? It only takes a few minutes.
You Might Also Like
---
Join our Discord!
---
20,000+ Members & Growing!
Join our
DISCORD
Start your Game server
Looking to create your own gaming server? It only takes a few minutes.
What do you think?
0 Responses
It's Okay
Perfect
Loved it!