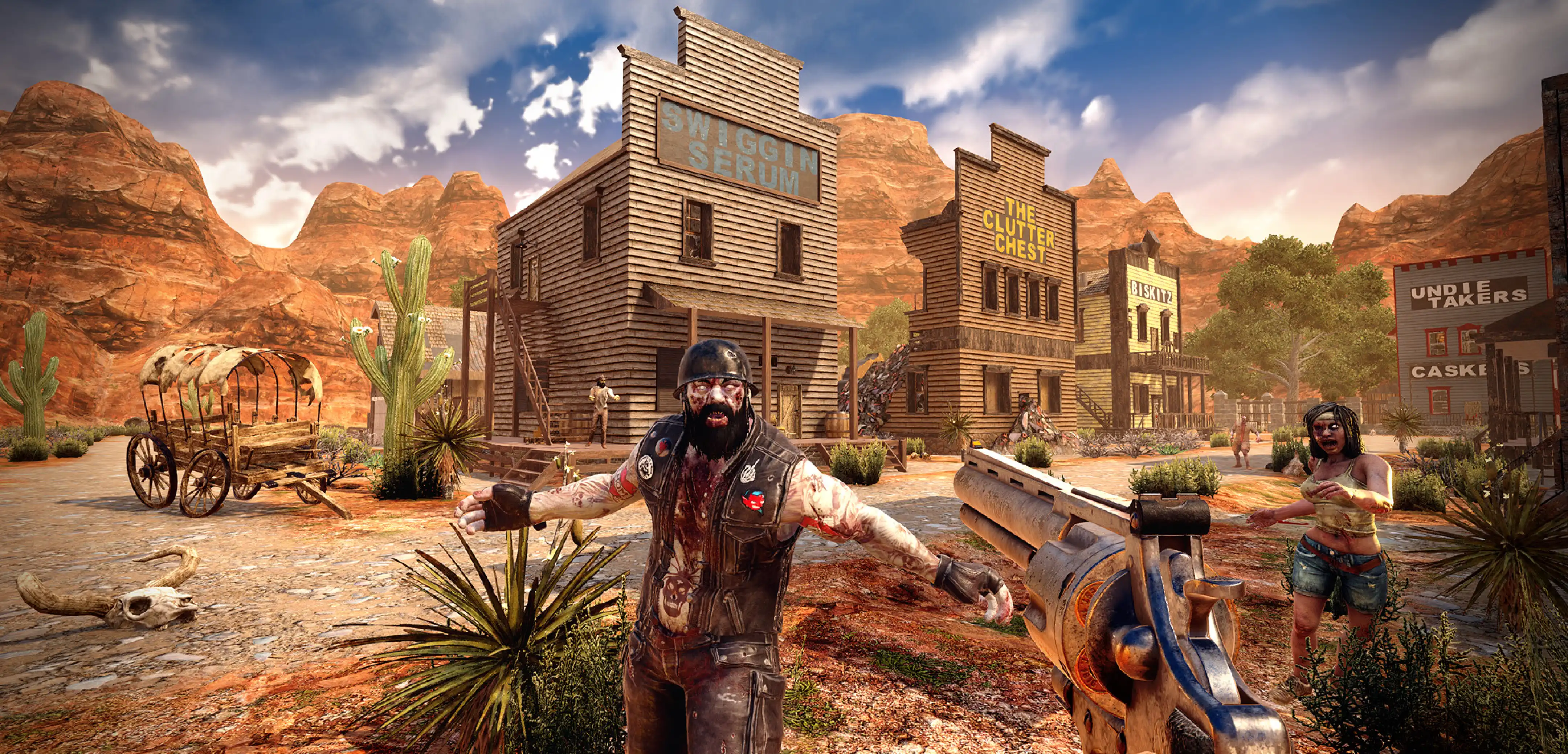 7 Days to Die
7 Days to Die Darkness Falls Mod Guide: Character Classes, Features, How to Download & More
Looking for a change of pace to playing the original 7 Days to Die experience? The Darkness Falls mod might pique your interest. This mod adds all kinds of new features, including character classes, new zombie types, and more!
What is the 7 Days to Die Darkness Falls Mod?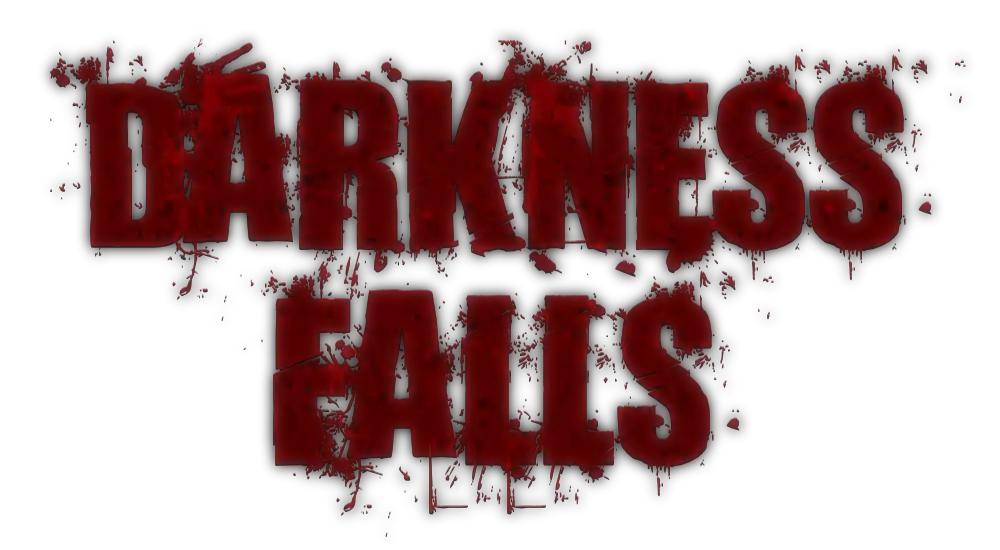 The 7 Days to Die Darkness Falls mod overhauls the vanilla zombie apocalypse title. It makes the game more challenging, bringing new elements like additional zombie types and other challenges. However, this modpack also increases player survivability with helpful additions, such as the inclusion of a character class system.
Features: What's Different About Darkness Falls?
As mentioned earlier, the Darkness Falls mod adds extra features to the vanilla 7 Days to Die experience. Some of these noteworthy additions are the following:
Character Class System
In vanilla 7 Days to Die, every player spawns as a typical zombie survivor. Everyone uses the same skills and will progress using the game's standard mechanics. However, the Darkness Falls mod shakes things up by giving each user a unique post-apocalyptic experience with the character class system. Players can take advantage of eight character classes in this modpack, which are the following:
Civilian: This class is like setting up the game in hard mode since there are no masteries and no extra abilities.
Farmer: A character class that can snowball with the right setup, thanks to its ability to acquire farming recipes and the powerful weapon, Blunderbuss.
Hunter: Masteries in this character class will grant the player additional weapon blueprints.
Laborer: Mastering this character class will give the player high-level recipes for tools and building.
Mechanic: Master this character class to craft engines and other construction- and vehicle-related items.
Scientist: Touted as the healer in the Darkness Falls mod, this character class can craft various healing items to make the player an indispensable addition to any zombie-killing party.
Security: Known as the tank in the Darkness Falls mod, this character can absorb more damage than other classes, thanks to the unique armor and perks.
Survivalist: An all-around character class with access to various tools, including the Radio, Pickaxe, and Fire Axe.
Note that each character class has a specific quest with distinct rewards. So, choose your character class wisely to support your unique 7 Days to Die experience.
More Zombies
If you thought vanilla 7 Days to Die already has an undead infestation, wait until you install the Darkness Falls mod. In this modpack, zombies are crawling around cities, towns, and other points of interest in droves. There's also a new
type of zombie
called the
Behemoth.
Taking this monstrosity will require more than your wits and standard firearms. Additionally, the modpack reworked the 7th-day horde, making the event more difficult than normal. In particular,
feral zombies
will appear earlier than usual. So, don't waste time, and build your defenses as early as possible to prevent an early death.
Additional Bag Space
Remember, 7 Days to Die requires players to gather as many resources as possible to survive. However, storage management can be tough, with only a relatively small inventory to work around. Thankfully, the Darkness Falls mod adds a
96-slot backpack
to the game. With it, players can collect materials in the wild for extended periods before returning to camp and unloading their gathered items.
Additional Resources
Mod developer
KhaineGB
didn't only ramp up the difficulty to watch 7 Days to Die suffer more than usual. Thankfully, this modpack also adds extra ingredients and craftable items that vanilla 7 Days to Die doesn't have. For instance, you can gather
Titanium,
a high-tier metal used to craft durable tools and weapons. Darkness Falls also adds new workstations, including the Advanced Forget that doesn't require fuel to smelt.
Enhanced Traders
The trader system also gets an overhaul with the Darkness Falls mod. With it, these merchants have
more item variety
than vanilla 7 Days to Die. However, zombies can now enter
trader locations
, so you must help these NPCs whenever possible.
Other Features
Other features worth mentioning that are included in the 7 Days to Die Darkness Falls mod are the following:
Queue crafting orders to line up several tasks
UI adjustments, such as hunger and thirst indicators
More crops, such as apples, carrots, and wheat
New furnishings, such as sinks and stoves
Revamped skill system, adding skill books for Level 100 skills
And more!
How to Install the 7 Days to Die Darkness Falls Mod
Installing the Darkness Falls mod for 7 Days to Die is a fairly straightforward affair. Still, follow the steps below for a successful installation:
Download the Darkness Falls mod here and save it to your preferred location on your PC
Log into your Steam account and navigate to your game library
Right-click on the 7 Days to Die title on the left sidebar, and click on "Properties" from the context menu
Select Browse under Installed Files, and click the "Common" section
Right-click the 7DTD folder and select "Copy"
Paste the 7DTD folder into the common folder and rename it to "7 Days to Die Modded" without the quotes
Open the 7 Days to Die Modded folder and extract the files from the zipped mod file
Return to the Steam app, then select "Add a Game" at the bottom left of the window
Select "Add a Non-Steam Game," and navigate to the 7 Days to Die Modded folder
Choose the extracted "7dlauncher.exe," and confirm
If successful, you should see the game added to the Steam game library. Then, run the app normally from Steam to enjoy an overhauled 7 Days to Die experience.
Darkness Falls DF-V5.0.0-DEV-B22 Patch Notes
https://twitter.com/KhainesKorner/status/1700489185147211922
Released on September 9, Build 22 is the latest version of the Darkness Falls mod for 7 Days to Die at the time of writing. The
patch notes
for this update are the following:
Additions
Added -50% damage to all zombie hand items (not animals and bosses) when twatting the player in the head, as getting one shot by an attack you can't really dodge due to colliders is no fun.
Added coilammo to ammo piles. However, it is gamestaged, so you can't find it too early.
Added missing flour and yeast drops to cupboard loot.
Added corpse removal effect to Jason's Machete.
Added journal tooltip for the Dew Collector that is added to the player's journal shortly after a game starts.
Added extra "fetch" bags to the small bunker to see if that helps with reset issues in multiplayer.
Adjusted loot lists of bunker-specific items.
Changes
Removed unnecessary and broken LootGamestage stat on the character display.
Removed dye bundles because TFP broke crafting with "item mods," so you can't get resources back if you need to cancel for any reason.
Removed quality increase/decrease buttons from the crafting window, as it's not needed for DF.
Removed the "take all" button from all workbench output windows as it was causing issues, and it's really not needed anyway.
Removed sewing kits from T5 end loot chests and added workstation tools (like calipers and welding torch) instead.
Removed duplicate creativemode tag on the vanilla dew collector, which meant it could be grabbed from creative mode when it shouldn't be available.
Replaced all vending machines in both bunkers with blockplaceholders rather than guaranteed working ones due to a bug in MP when resetting the POIs.
Made new ink recipes that now use raw resources rather than dye.
Moved scout at Hugh and Rekt and penned them in with invisible walls so they wouldn't wander off.
Fixes
(IDC) Fixed recipes going into negative craft times and insta-crafting.
Fixed Forge Ahead book, giving level 3 of the perk AND the book back.
Fixed the scout AGAIN.
Fixed missing lantern recipe.
Fixed incorrect displaytype on bellows.
Fixed Hunter localization to remove the weapon requirement, as the quest doesn't require it (it's kill any zombie/animal with anything).
Fixed incorrect stats on the iron helmet.
Fixed missing steel club model when using metal chain mod.
Fixed incorrect stack size on first aid bandages.
Fixed cooked canned food instantly adding to food/water when it shouldn't.
Fixed missing stealth damage UI when the player doesn't have stealth assassin.
Fixed lockpicks not being properly unlocked with the lockpicking perk.
Fixed lockpick bundle not giving 100 back when it's supposed to. Also fixed the localization.
Fixed localization on boxes of shotgun shells.
Fixed Generic Schematic recipe to use crops instead of dyes due to a vanilla bug using dyes in crafting.
Fixed stove facing the wrong way on Big Lab level 2.
Fixed Hunter and Security localization regarding stealth armor crafting levels.
Fixed TV recipe so it's more like vanilla and easier to make.
Fixed player food issues with the Iron Gut perk.
"Fixed" vehicles with engines being useable just before and during horde night.
Fixed both Incubi and Lord of Hell getting stuck on their back.
Fixed vanilla knife weapons (bone, hunting, machete) doing way too much damage.
Fixed Caitlin NRE.
Fixed Arc Gun fire noise repeating, at least in single-player mode.
Fixed incorrect statement IDs on Rekt and Bob, preventing them from teaching masteries to the player.
Fixed incorrect displaytype on clawhammer and wrench.
(IDC) Added patch to disable zombie crawling because it's janky, broken, and causing players to get hit when they really shouldn't.
---
Looking to create your own gaming server? It only takes a few minutes.
You Might Also Like
---
Join our Discord!
---
20,000+ Members & Growing!
Join our
DISCORD
Start your 7 Days to Die server
Looking to create your own gaming server? It only takes a few minutes.
What do you think?
0 Responses
It's Okay
Perfect
Loved it!