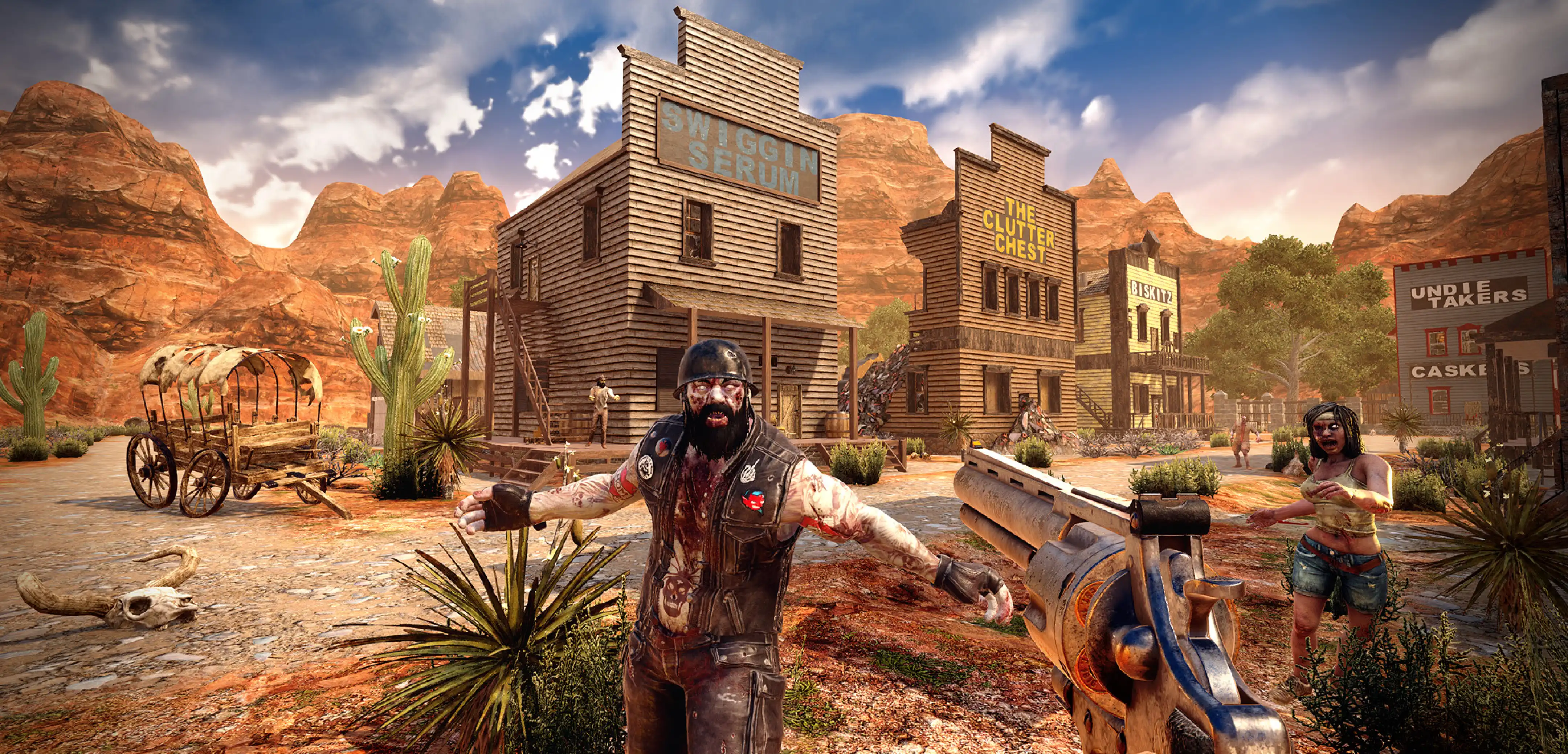 7 Days to Die
7 Days to Die Alpha 22 Update: Release Date Predictions and All Revealed Content
It's not been long since
Alpha 21
leveled up and redesigned gameplay systems in 7 Days to Die, leaving fans with high hopes for what's to come in Alpha 22. But when will the 7 Days to Die Alpha 22 update be released? And what can fans expect to see come patch day? Here we'll cover all the latest news around the 7 Days to Die Alpha 22 update including revealed content and our own predictions for its release date based on previous patches.
7 Days to Die Alpha 22 Release Date Prediction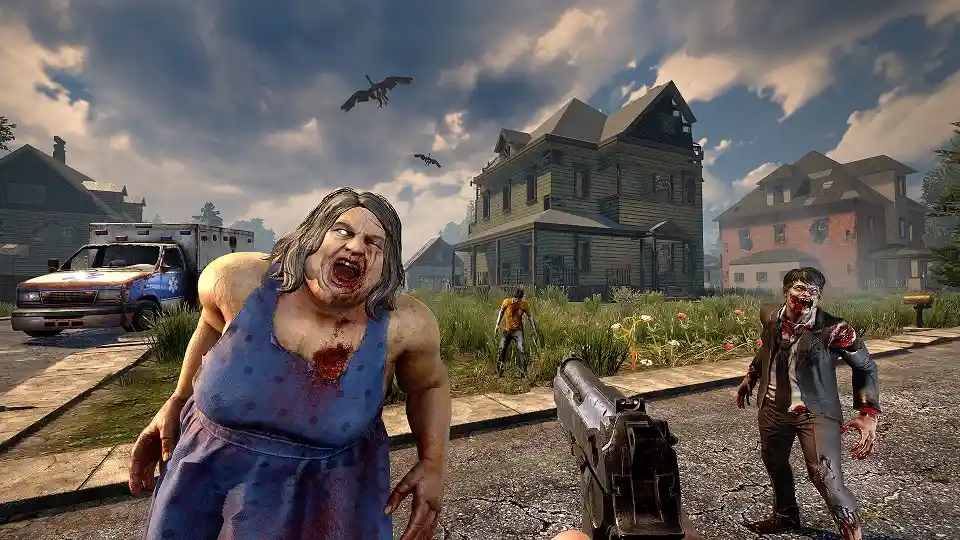 At the time of writing, 7 Days to Die developer, The Fun Pimps, hasn't released any official statement about Alpha 22's release date. It's possible we won't get an early release date window from the developers due to issues meeting the scheduled date for Alpha 21. However, we can estimate a potential launch date for the game's next major update by looking at previous patches. Below is a list of some of the latest release dates for 7 Days to Die's version updates:
Alpha 21: June 9, 2023
Alpha 20: December 21, 2021
Alpha 19: June 25, 2020
Alpha 18: October 2, 2019
Alpha 17: December 22, 2018
Note that it took the developers about 18 months to release each stable update iteration. With this in mind, we predict the stable version of Alpha 22 may release by the
end of 2024
.
What's Coming in the 7 Days to Die Alpha 22 Update?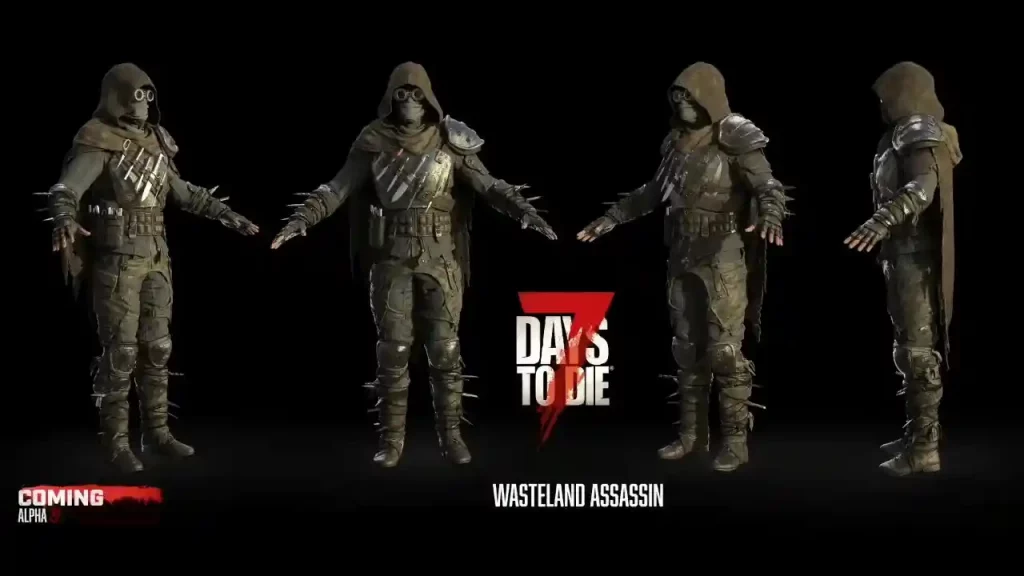 During The Fun Pimps'
stream
on April 21, 2023, the developer announced various additions and changes arriving in 7 Days to Die Alpha 22 and beyond. The content players should expect for future versions of the game include the following:
Character and Item Model Overhauls
According to the developers, new items and character models will arrive in Alpha 22 and beyond. For instance, male and female playable characters will have a variety of physiques and skin tones. Crafting stations, storage crates, and other items will also have
updated appearances
in the Alpha 22 update as well. Enemy NPCs, like Raiders, will also have updated appearances in the game's future versions. You can check out the recently teased new face models coming in Alpha 22 below:
https://twitter.com/7daystodie/status/1679987719248723968
Additional Equipment and Outfits
Also announced in the
developer stream
are three new outfits that may arrive in Alpha 22 and/or beyond. These set pieces include the Hoarder, Wasteland Assassin, and Desert Gear suits. These pieces of equipment change the player's appearance and grant unique perks. For example, wearing the Wasteland Assassin might grant the player stealth abilities or buffs. On the other hand, the Hoarder may increase the maximum carry weight
.
Recently, the developers also announced a new armor set for Alpha 22 called the Plant Fiber armor. Watch the teaser for this armor by
clicking here
.
Streamlined UI
Much of a player's time while playing 7 Days to Die will be spent viewing different menus and windows. To clean this up a bit, in the Alpha 22 update, the 7 Days to Die UI will feature fewer buttons and grids. Instead, the new design should allow players to navigate between menus faster than before, cutting down on idle time.
Visual Updates to Scenic Items
Various items scene around the the post-apocalyptic world of Navezgane County also get a visual upgrade in Alpha 22. For instance, some
campsites
get an image overhaul. Remember, campsites before Alpha 22 look dreary to complement the game's overall theme. However, Alpha 22 brings additional color to campsites, allowing players to experience moments of respite instead of feeling sorrow and worry while waiting for the next 7th day horde.
Additional Depth to Zombie Designs
Alpha 22 and beyond may also see updates visuals for zombie designs. Future versions of 7 Days to Die will use
Albedo textures
to generate more visual depth to the undead than before. With this technology,
zombies look fiercer
and scarier than in previous patches.
New Maps
The developer stream also mentioned two new maps:
Duke's Casino
and
Noah's Compound
. These
locations
will also have two major enemies that might indicate they're boss-type opponents. These additions may also hint that they're adding new content to the game's main storyline. While 7 Days to Die's developer The Fun Pimps has gone over this new content in streams so far, it's still far from final. These new additions and the date window for the update can change anytime, so we recommend revisiting here for the latest news on the 7 Days to Die Alpha 22 update!
---
Looking to create your own gaming server? It only takes a few minutes.
You Might Also Like
---
Join our Discord!
---
20,000+ Members & Growing!
Join our
DISCORD
Start your 7 Days to Die server
Looking to create your own gaming server? It only takes a few minutes.
What do you think?
7 Responses
It's Okay
Perfect
Loved it!