Rebirth of the Night Server Hosting
Can you survive the horrors of the dark in the Rebirth of the Night modpack? Embrace the darkness, but use a plethora of mods to help with your survival. Turn fear into excitement and become the conqueror of the night.
ABOUT Rebirth of the Night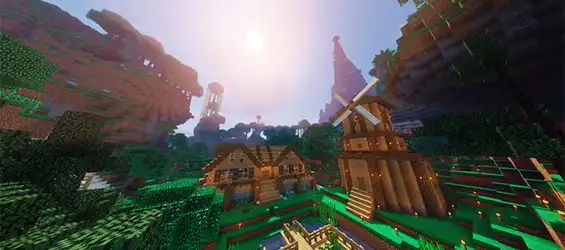 Face the Darkness
Inspired by games like Terraria and 7 Days to Die, Rebirth of the Night puts players into the heart of darkness with unique systems, mechanics, and visuals. It aims to instill fear into the hearts of its players in more ways than one.
Embrace the Every-Changing World of the Night
In Rebirth of the Night, a thin line exists between bravery and arrogance. Face your Minecraft fears as you conquer, progress, survive, and embark on an adventure while securing protection against the denizens of the dark.
How To Create A Rebirth of the Night Minecraft Server
Purchase A Server
Get started with a BisectHosting server. Using our Minecraft selector, we will automatically setup your server with Rebirth of the Night pre-installed.
Enjoy Your Server
It really is that easy! Ever want to change modpacks? Simply pick one from our Jar Menu with over 2500+ modpacks!
AUTOMATIC INSTALLATION FOR MODS AND MODPACKS
With us, modding is made simple as you can install hundreds of mods in just a few clicks. We take the tedium out of sprucing up your game with all the latest mods and modpacks.