Play as Dragon Server Hosting
The Play as Dragon lets players, well, play as a dragon. But there's more to this modpack than breathing fire and razing lands. Become the dragon from within and explore a harsh world filled with various dangers, quests, and, loot.
ABOUT Play as Dragon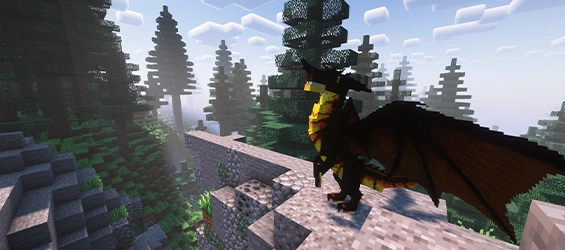 Take to the Skies
Play as Dragon gives players the ability to fly from the beginning. Explore the entire map from the start if you dare. Don't think that taking to the skies will make your dragon escape from the dangers that lie ahead.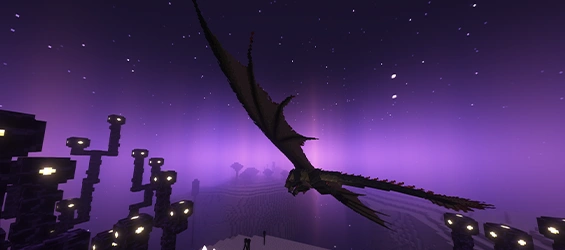 Choose Your Battles Wisely
Encounter monsters not seen in other modpacks. Choose to fight or escape. Selecting the former sometimes has consequences, such as killing animals will spawn zombies.
How To Create A Play as Dragon Minecraft Server
Purchase A Server
Get started with a BisectHosting server. Using our Minecraft selector, we will automatically setup your server with Play as Dragon pre-installed.
Enjoy Your Server
It really is that easy! Ever want to change modpacks? Simply pick one from our Jar Menu with over 2500+ modpacks!
AUTOMATIC INSTALLATION FOR MODS AND MODPACKS
With us, modding is made simple as you can install hundreds of mods in just a few clicks. We take the tedium out of sprucing up your game with all the latest mods and modpacks.