FTB Inferno Server Hosting
Explore and survive in FTB Inferno. Take on various quests and lose yourself in dozens of entertaining hours. There's always something new to discover in this Minecraft modpack.
ABOUT FTB Inferno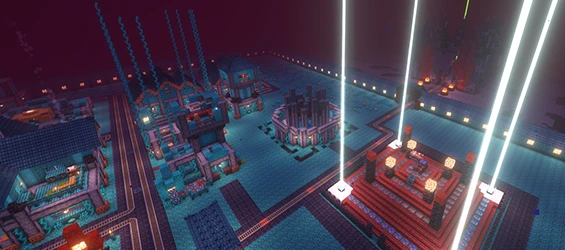 Become a Master of Magic and Tech
Interconnected recipe paths challenge players to master magic and tech. Strive to be an expert on the modpack's unique mechanics to find inventive solutions to intricate problems.
Explore and Fight
The Seven Deadly Sin Dungeons and their dangers await you to challenge them. Brave the onslaught of hostile mobs while discovering biomes that can only be described as sights to behold.
How To Create A FTB Inferno Minecraft Server
Purchase A Server
Get started with a BisectHosting server. Using our Minecraft selector, we will automatically setup your server with FTB Inferno pre-installed.
Enjoy Your Server
It really is that easy! Ever want to change modpacks? Simply pick one from our Jar Menu with over 2500+ modpacks!
AUTOMATIC INSTALLATION FOR MODS AND MODPACKS
With us, modding is made simple as you can install hundreds of mods in just a few clicks. We take the tedium out of sprucing up your game with all the latest mods and modpacks.