Feed the Factory Server Hosting
Automate your resource farming in Feed the Factory. This Factorio-inspired modpack has the necessary things to automatically farm resources, including drills, belts, rails, conduits, and more!
ABOUT Feed the Factory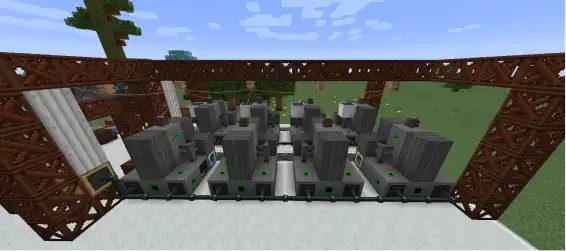 Safe and Streamlined Progression
Unlike Factorio, Feed the Factory doesn't have random mobs that try and destroy your factories. Instead, build safely without worrying about dealing with enemies, cleaning pollution, or caring for your character.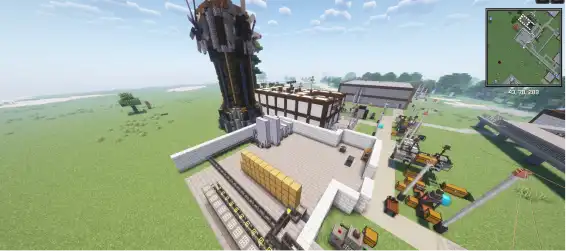 Let the Game Farm Resources for You
Say goodbye to your trusty Minecraft pickaxe with Feed the Factory. Let the drills and other types of machinery handle the resource-mining for you!
How To Create A Feed the Factory Minecraft Server
Purchase A Server
Get started with a BisectHosting server. Using our Minecraft selector, we will automatically setup your server with Feed the Factory pre-installed.
Enjoy Your Server
It really is that easy! Ever want to change modpacks? Simply pick one from our Jar Menu with over 2500+ modpacks!
AUTOMATIC INSTALLATION FOR MODS AND MODPACKS
With us, modding is made simple as you can install hundreds of mods in just a few clicks. We take the tedium out of sprucing up your game with all the latest mods and modpacks.