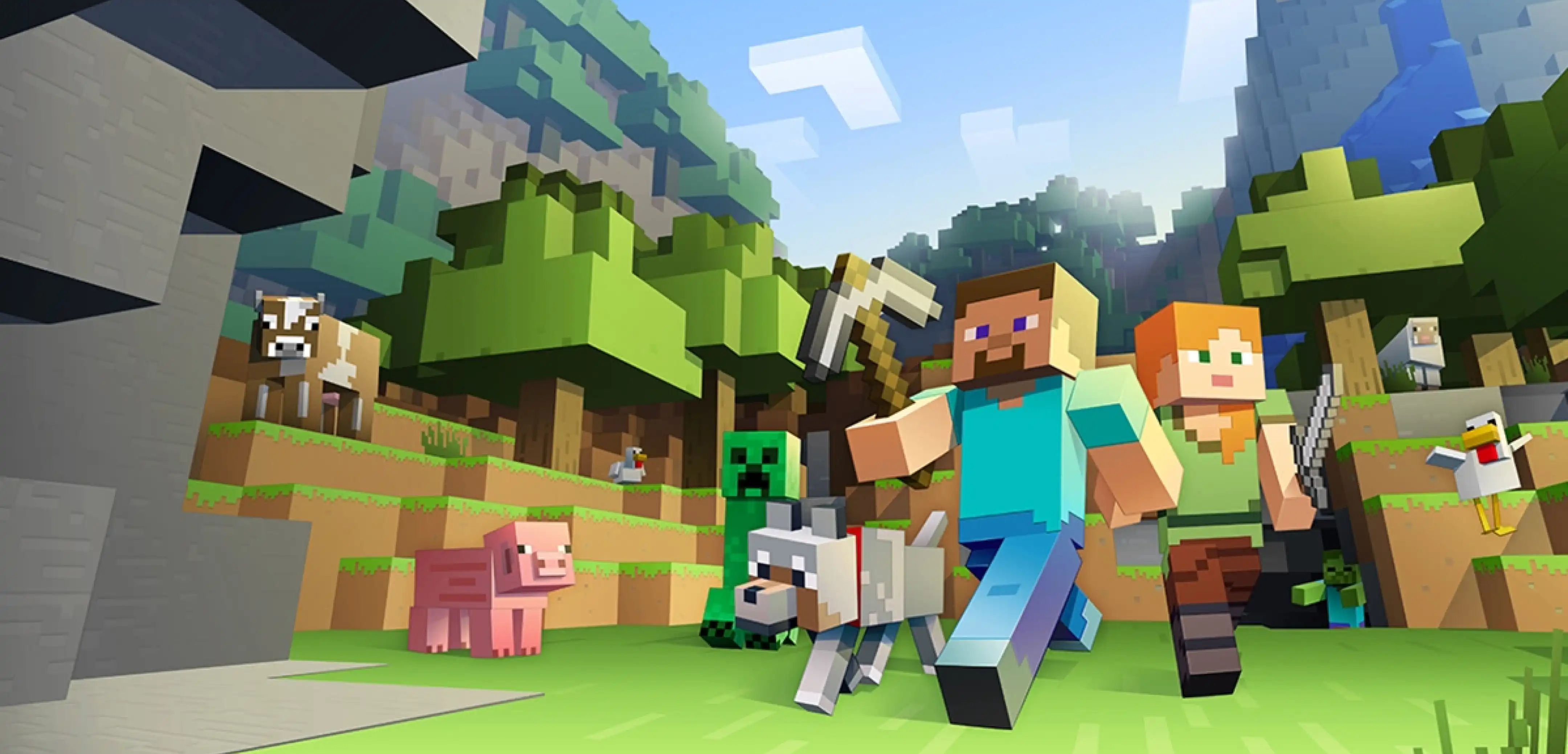 Minecraft
Whatever Happened to Minecraft Earth?
Minecraft Earth's Beginnings
On Minecraft's 10th anniversary in May 2019, Mojang announced an ambitious spin-off that took fans by surprise. Minecraft Earth, an augmented reality sandbox game, would allow users to play Minecraft in the real world using IOS and Android devices. Fans were of course excited, and a closed beta quickly began July 16th growing country by country until Minecraft Earth was released worldwide December 11th, 2019.
A Successful Launch
Using Bedrock Edition's Game Engine, players were able to explore, gather, craft, and build in the real world all from their mobile devices. Within the first week, Minecraft Earth was downloaded 1.4 million times and was even listed as one of Time Magazine's top 100 inventions of 2019 not long after.
While Minecraft Earth followed the general concepts of Minecraft that many knew and loved, it also included its own set of exclusive features. Unique mobs wandering the world, weekly and daily challenges, and a variety of "adventures" out in the world. These adventures could range from the completion of puzzles, tasks, or defeating hostile enemies in specific real-world locations. "Buildplates" additionally offered multiplayer options for those that desired it but they came at the cost of rubies. Minecraft Earth's in-game purchasable currency.
Using rubies, players could buy "buildplates" for building and sharing creations out in the world, gameplay boosts, additional slots for crafting and smelting, and the ability to speed up the crafting and smelting process. Rubies could be earned in-game for free, but the most efficient method was spending money.
Minecraft Earth would go on to win "Best VR/AR Game" at the Game Critics Awards and the Coney Island Dreamland Award for Best VR/AR Game at the New York Game Awards.
Unpredictable Circumstances
With an active playerbase, a successful free-to-play monetization plan, and awarded reception, things were only looking up for Minecraft Earth. Content announced and in the pipeline with no end in sight. But a virus can not be seen with the naked eye.
On January 5th 2021, Mojang announced that Minecraft Earth would be shutting down permanently later that same year on June 30th, 2021. The stated reason being the global situation in reference to the Covid 19 Pandemic. Minecraft Earth, a game that encouraged outdoor play, was no longer compatible with the world as it was.
In the time that remained, Mojang decided to celebrate the game and players through an update. Ruby costs and time gating were drastically reduced, all real money transactions were removed, and all completed but still unreleased content was added to the game. Additionally, all players who logged in between January 5th, 2021 and June 30th, 2021 would receive a unique set of character creation items.
True to their word, Mojang pulled Minecraft Earth from all respective app stores and ended support for the game June 30th, 2021. Any who opened the app after that date were, and still are, greeted with the following message.
"Dear Minecraft Earth players,
We have been on an amazing adventure together, bringing the wonder of Minecraft into the real world. We have built masterpieces, collected amazing new mobs, and even dug deep into the ground on incredible Epic adventures.
We have made the difficult discussion to end support for Minecraft Earth as of June 30th, 2021.
Thanks for playing and we hope to see you in Minecraft.
– The Minecraft Earth Team"
Remaining rubies were converted to minecoins for use in the Minecraft Marketplace and all owners of Minecraft Earth who made purchases were given a free copy of Minecraft Bedrock Edition as thanks.
The Future of Minecraft Earth
Should the world ever stabilize, it is possible we may see the return of Minecraft Earth. However, for the time being, Minecraft Earth joins Minecraft: Story Mode as Mojang's only canceled spin-offs.
Until Next Time,
BisectHosting
---
Looking to create your own gaming server? It only takes a few minutes.
You Might Also Like
---
Join our Discord!
---
20,000+ Members & Growing!
Join our
DISCORD
Start your Minecraft server
Looking to create your own gaming server? It only takes a few minutes.
What do you think?
1 Response
It's Okay
Perfect
Loved it!