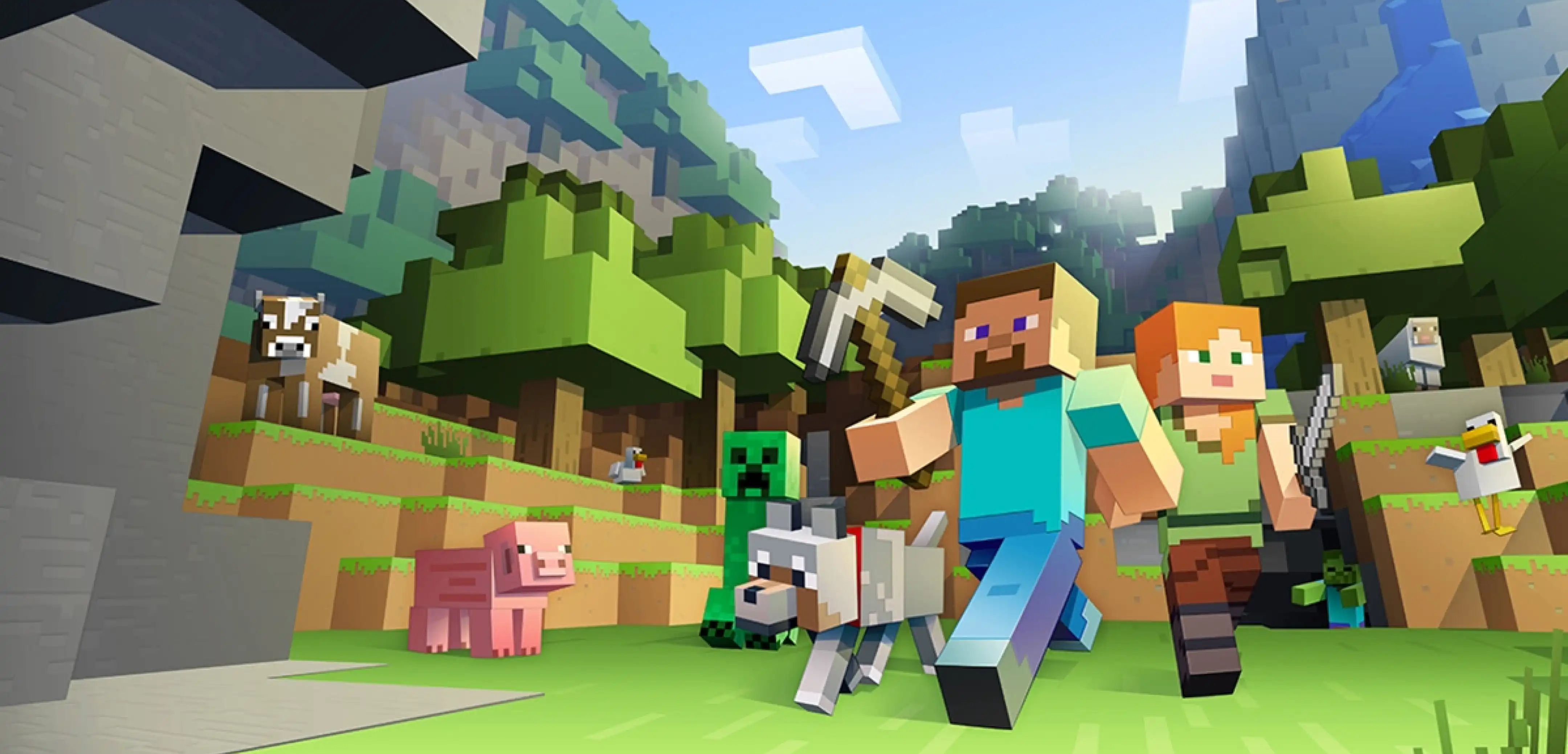 Minecraft
What Makes a Good Minecraft Client?
Many Minecraft players today access the game through custom clients like Lunar Client. These clients connect players to new communities and can seriously improve the game's performance all the while. 
Here we'll cover some of the most important things to look out for to find a good custom Minecraft client. 
Offering the Best Minecraft Mods and Modpacks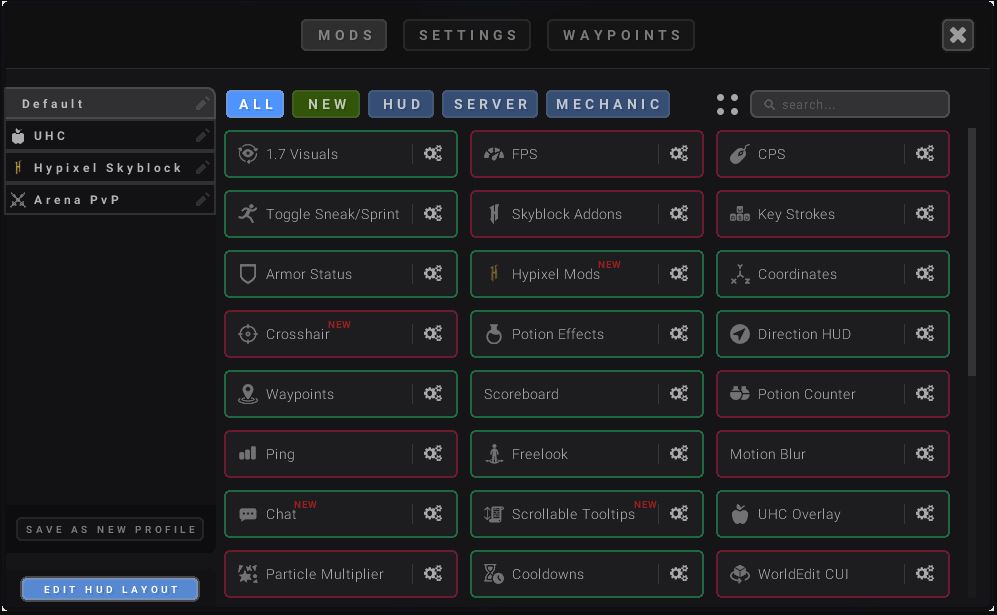 Minecraft clients have the opportunity to include all kinds of different mods to enhance the Vanilla game experience. Clients with a wide variety of choices and unique modpacks are a great way to freshen up your Minecraft world while also getting the opportunity to try these changes out with others in the community.
This rings especially true for Lunar Client, which consistently supports tens of thousands of active users in-game at any given time.
Enhancing Performance and Boosted Frames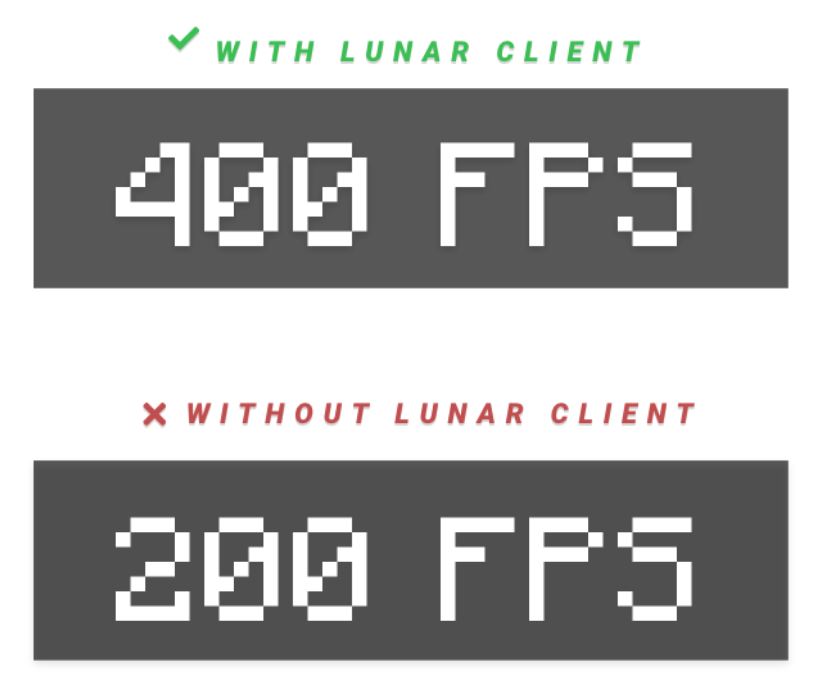 Better optimization leads to increased performance and accessibility - and with the right Minecraft client, one of the biggest ways this shines through is with boosted framerates. 
Custom clients like Lunar Client offer boosted frames for Minecraft that often result in reaching double your typical FPS. And users can scale their own improvements with other settings choices. This way you can enjoy even the most demanding Minecraft servers without having to worry about your machine holding you back. More accessibility means more players, and more players mean more opportunities to enjoy the game in new ways!
Offering Quality Support Resources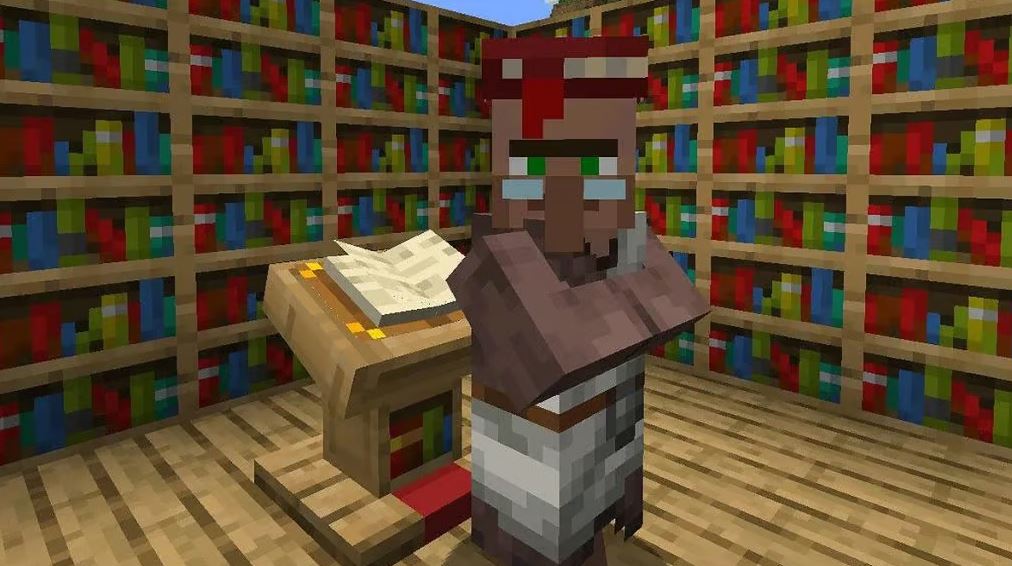 While it shouldn't come up often, it's important to find a custom client with an active support system in case things go wrong. This is typically in the form of a ticket system backed by a general knowledge base. For clients that don't have these important resources covered, little problems can turn into big headaches - so while it may seem minor, it could easily be a dealbreaker for your client of choice.
Building a Community & Tools to Do So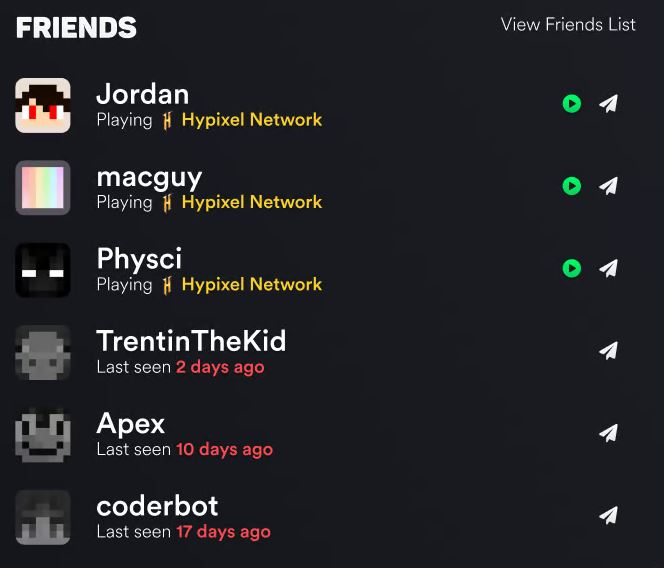 While much of what custom Minecraft clients offer is individual to the user, one thing that truly unites them is community-building resources. Services like Lunar Client cover this with a dynamic friends list, and unique cosmetics anywhere from custom capes to emotes to show off to your friends. With access to plenty of the most popular Minecraft servers like Hypixel and MCC Island available right from the Home and Servers pages, it's also very convenient and straightforward to get involved with these communities. And if you're looking to start your own, that isn't out of reach either.
Supporting Different Game Versions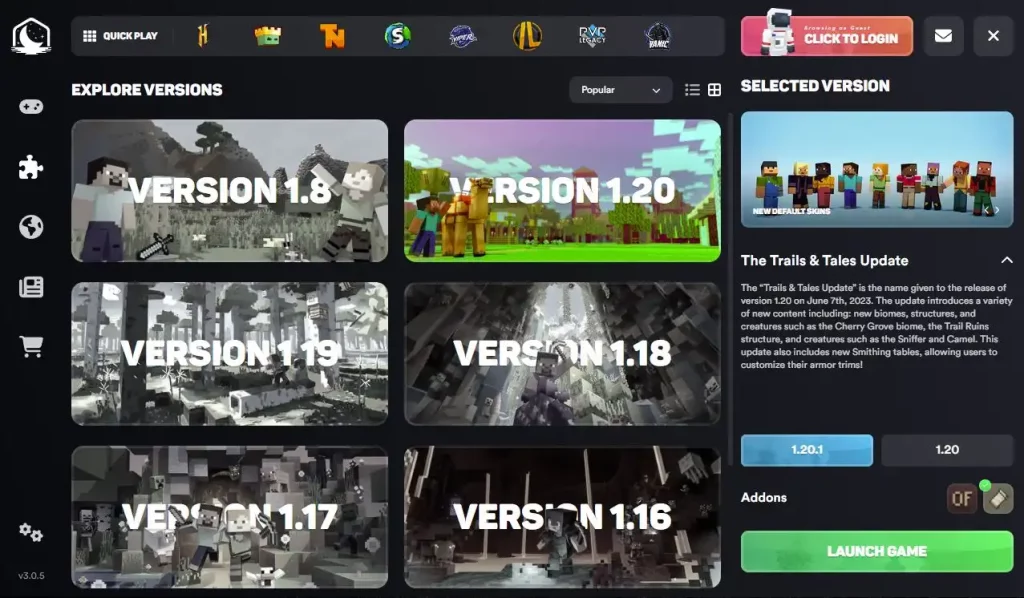 Minecraft is constantly evolving with massive updates annually, but there are still plenty of reasons that players would want to revisit old updates throughout the game's history. This especially comes up in the case of speedrunning Minecraft, with different speedrunning categories separated by the game's many versions among other details.
By supporting previous versions of the game we all love, custom Minecraft clients can make it very easy to access nostalgic eras in its history and lower the barrier for speedrunning entry and for underrepresented version categories - all with just a single click!
---
Looking to create your own gaming server? It only takes a few minutes.
You Might Also Like
---
Join our Discord!
---
20,000+ Members & Growing!
Join our
DISCORD
Start your Minecraft server
Looking to create your own gaming server? It only takes a few minutes.
What do you think?
0 Responses
It's Okay
Perfect
Loved it!