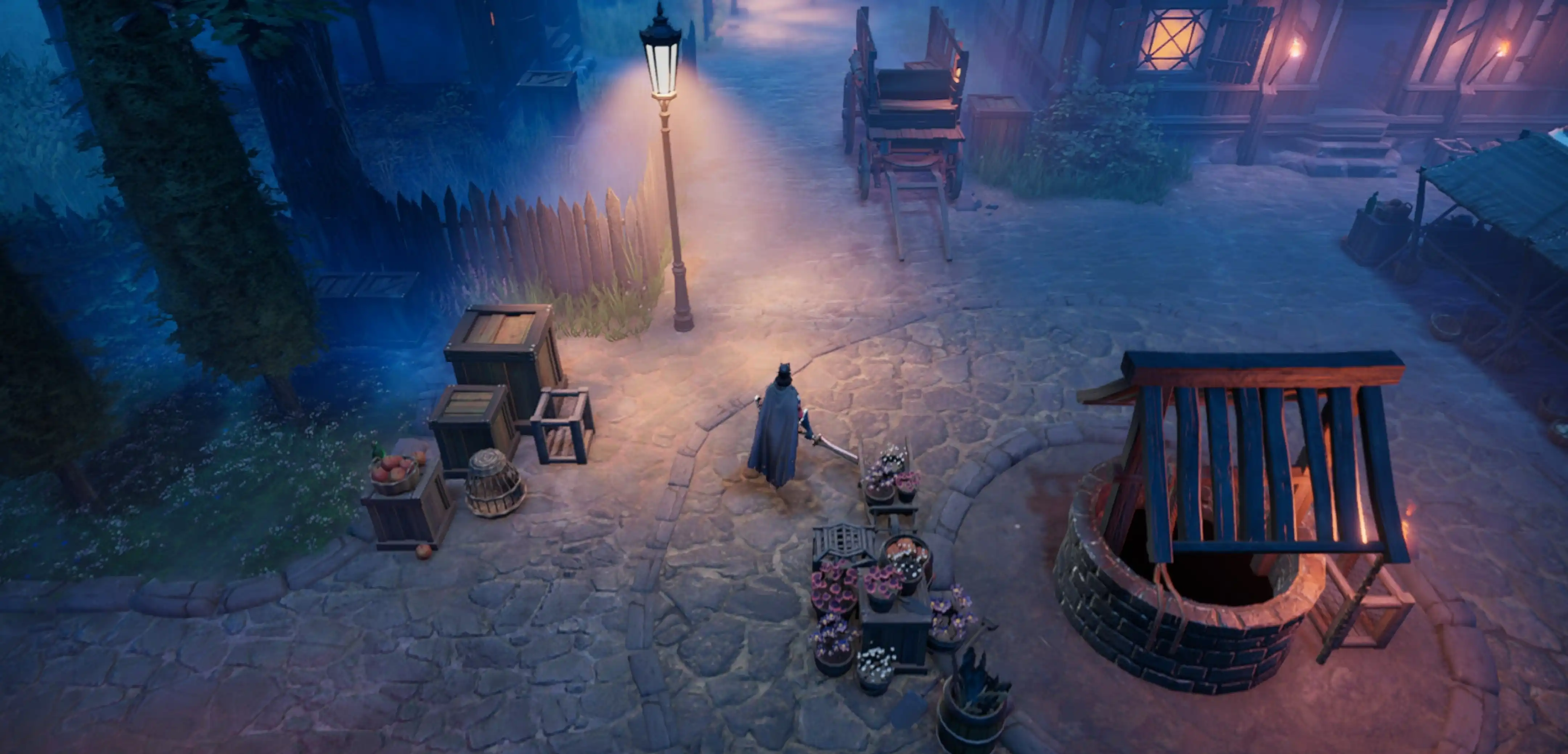 V Rising
V Rising Radium Alloy Guide: Locations, Crafting Recipes, & How to Make EMPs
In V Rising, radium alloy is one of the new items introduced to the game with the
Secrets of Gloomrot
update. With this material players can craft the EMP, which is a new tool used to disable electronic contraptions in the new map. Here we'll go over the best locations to gather Radium Alloy and the crafting recipes to put it to use.
How to Get Radium Alloy in V Rising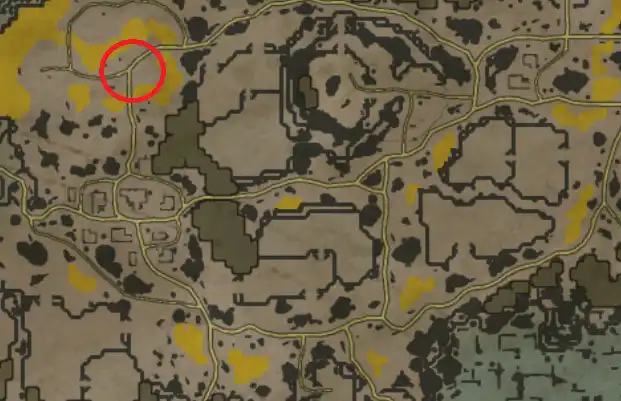 To get Radium Alloy in V Rising, players must gather pre-requisite materials and craft it or loot it from specific mobs. But before making Radium Allow in
V Rising
, you must first unlock its crafting recipe. To do that, you must defeat the new Gloomrot boss,
Angram the Purifier
. Search the Pools of Rebirth area in the southern region of Gloomrot to find this boss. You can also check the image above for the boss' location. Be wary, as Angram is no pushover boss. He's a level 60 V
Blood boss
with an annoying
Chaos Barrier
skill. If you hit Angram while his Chaos Barrier skill is active, he'll counterattack and deal 50% of the damage he received, so you'll need to pace your damage output to survive. Once successful, one of your prizes for this encounter is the Radium Alloy crafting recipe for the Furnace. To make this item, you'll need the following materials:
4x Sulphur: Commonly found in the Bandit Sulphur Quarry
60x Tech Scrap: Defeat the new enemies in the Gloomrot region, namely Rustlock Village, Trancendum Camp, and Trancendum Machine Factory
1x Sludge-Filled Canister: Craft an Empty Canister, and fill it with sludge at the yellow toxic lake in Gloomrot
Farming Radium Alloy in V Rising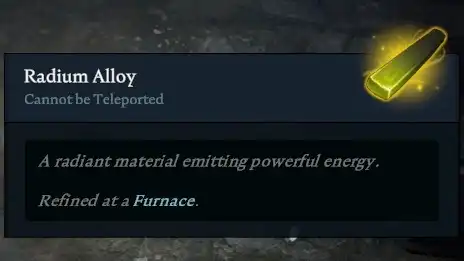 The alternative way to obtain Radium Alloy in V Rising is to loot it in the new Gloomrot region. Here, defeat the new enemy types, particularly those with machine-like features, for a chance to obtain this resource. The best areas to search for these enemies are the
Trancendum Machine Factory
and
Trancendum Power Plant
.
Using Radium Alloy to Make EMPs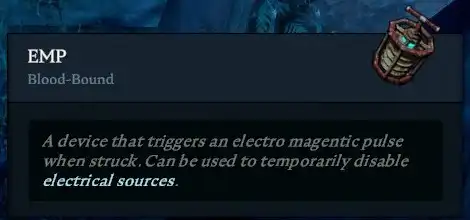 As mentioned earlier, you can use Radium Alloy to create an
EMP
. But this material is only one part of the entire EMP processing method. Note that you must combine the following items to create an EMP:
4x Power Core
12x Iron Ingot
Making the Power Core requires
3x Charged Battery
and
3x Radium Alloy
. That means that you must farm 12x Sulphur, 180x Tech Scrap, and 3x Sludge-Filled Canister to make one EMP. As for the Iron Ingot, you only need to refine 20x Iron Ore at the Furnace to create a piece. So, you must refine 240x Iron Ingot to help create one EMP. Note that the EMP is a consumable item. Place it near an electronic structure to disable it, but do know it'll also explode and disappear after use.

---
Looking to create your own gaming server? It only takes a few minutes.
You Might Also Like
---
Join our Discord!
---
20,000+ Members & Growing!
Join our
DISCORD
Start your V Rising server
Looking to create your own gaming server? It only takes a few minutes.
What do you think?
0 Responses
It's Okay
Perfect
Loved it!