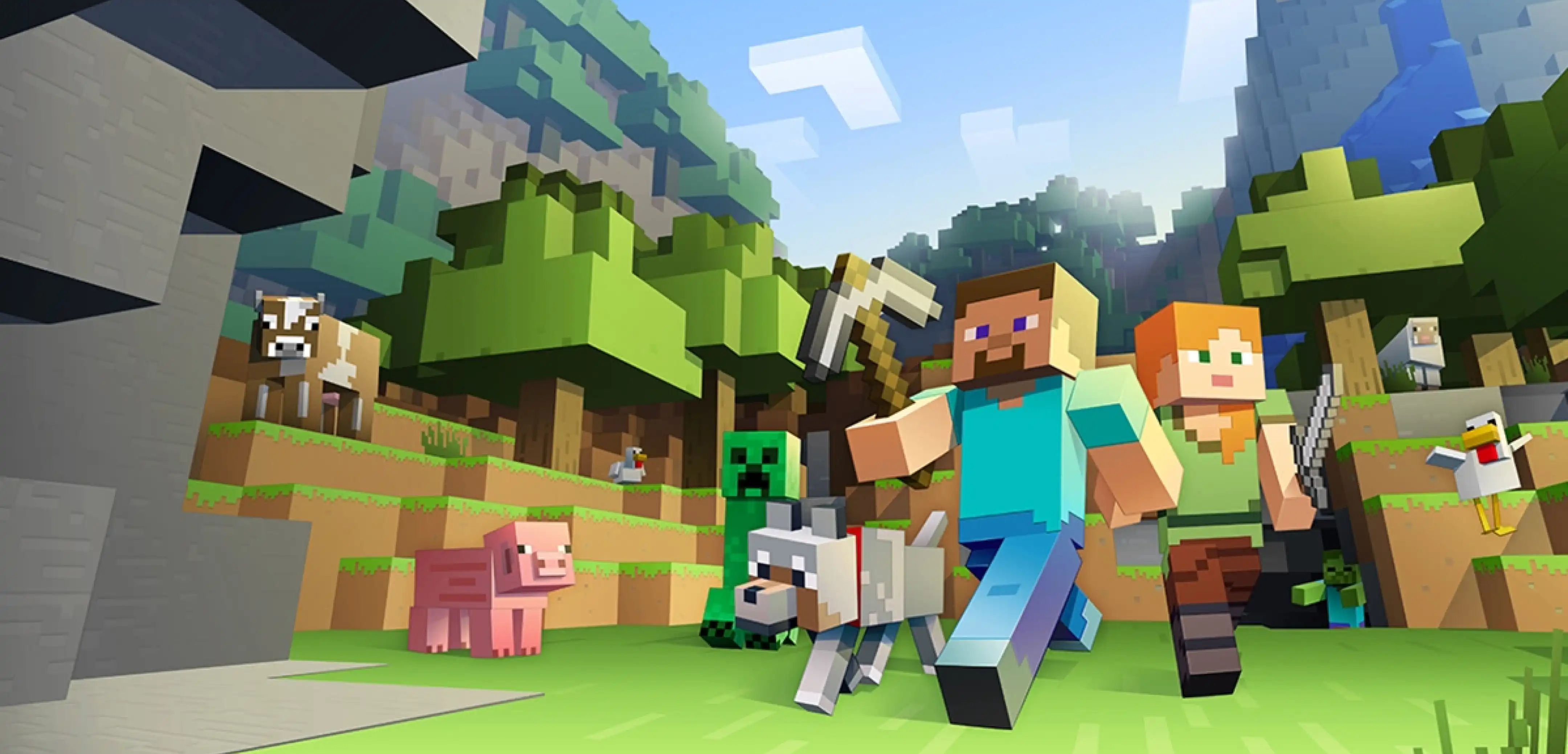 Minecraft
Throwback Classics: Minecraft Music Parodies That Rocked the Internet
Since the game's beginning, Minecraft music parodies have been a staple in the community. However, only five would go on to stand above the rest. Whether you loved them or loved to hate them, we're bringing them back.
Today we will be looking at the classics and naming our five favorite Minecraft music parodies that surpassed 100 million views.
5.) I Am Believing (120,503,833 views)
"I am Believing" by Lachlan was released nearly seven years ago on December 20, 2014. A parody of "I Gotta Feeling" by The Black Eyed Peas which tells the tale of a group of friends preparing for the "big fight" ahead.
A neat thing about this video was the inclusion of some custom items and blocks that were later added to the game. Shields being an example, although with a different appearance. Maybe we will see that big fancy battle axe get added at some point too!
4.) Fallen Kingdom (144,912,304 views)
"Fallen Kingdom" by CaptainSparklez was released nine years ago on April 1, 2012. A parody of "Viva la Vida" by Coldplay which shows a king walking through his fallen kingdom and remembering how it used to be.
This particular parody holds a very special place in my heart, and it is the only Minecraft parody I still listen to all the way in 2021. When feeling nostalgic, I even put it on and walk my empty Towny Town. Bully me all you like! I stand by my opinion of "Fallen Kingdom" being a masterpiece!
3.) Don't Mine At Night (156,439,666 views)
"Don't Mine At Night" by BebopVox YOGSCAST was released nearly nine years ago on December 7, 2012. A parody of "Last Friday Night" by Katy Perry which serves as a PSA against mining at night.
Perhaps I missed something in an older version, but I always found this parody funny because monsters still spawn underground during the day. So mine at night I say!
2.) Supernatural Mobs (157,164,185 views)
"Supernatural Mobs" by TheAtlanticCraft was released nearly eight years ago on December 21, 2013. A parody of "California Gurls" by Katy Perry which tells the story of a Minecraft world where there are super strong mobs.
With TheAtlanticCraft known for making modpacks, I was surprised they never released one about battling the skeleton kingdom. It would have been pretty neat to face the king as a boss!
1.) Revenge (269,599,213 views)
"Revenge" by CaptainSparklez was released over ten years ago on August 19, 2011. A parody of "DJ Got Us Fallin' In Love" by Usher which tells the tale of Steve being attacked by creepers only to come back with a vengeance.
Congratulations to Captain Sparklez for creating not one but two hits! In celebration of this parody's tenth anniversary, a video titled "10 years of Creeper Aw Man" was released where he talks about "Revenge" and his opinions on it all these years later. I recommend checking it out if you were a fan of the song!
A Nostalgic Conclusion
Our walk down memory lane has reached its end, but before we head off, I wanted to mention one last thing which all these music parodies shared. Comment sections filled with people coming back to say how much these songs and videos meant to them.
Some were more positive, others a little sad, and "Don't Mine At Night" had comments disabled, but nostalgia ran deep in each one. I could not find one toxic comment! Just kind people reminiscing about the past.
Until next time,
BisectHosting =)
Looking for a private Minecraft server to make your own music parody? We here at BisectHosting offer affordable options for just that. Your Minecraft server is only a few steps away.
---
Looking to create your own gaming server? It only takes a few minutes.
You Might Also Like
---
Join our Discord!
---
20,000+ Members & Growing!
Join our
DISCORD
Start your Minecraft server
Looking to create your own gaming server? It only takes a few minutes.
What do you think?
0 Responses
It's Okay
Perfect
Loved it!