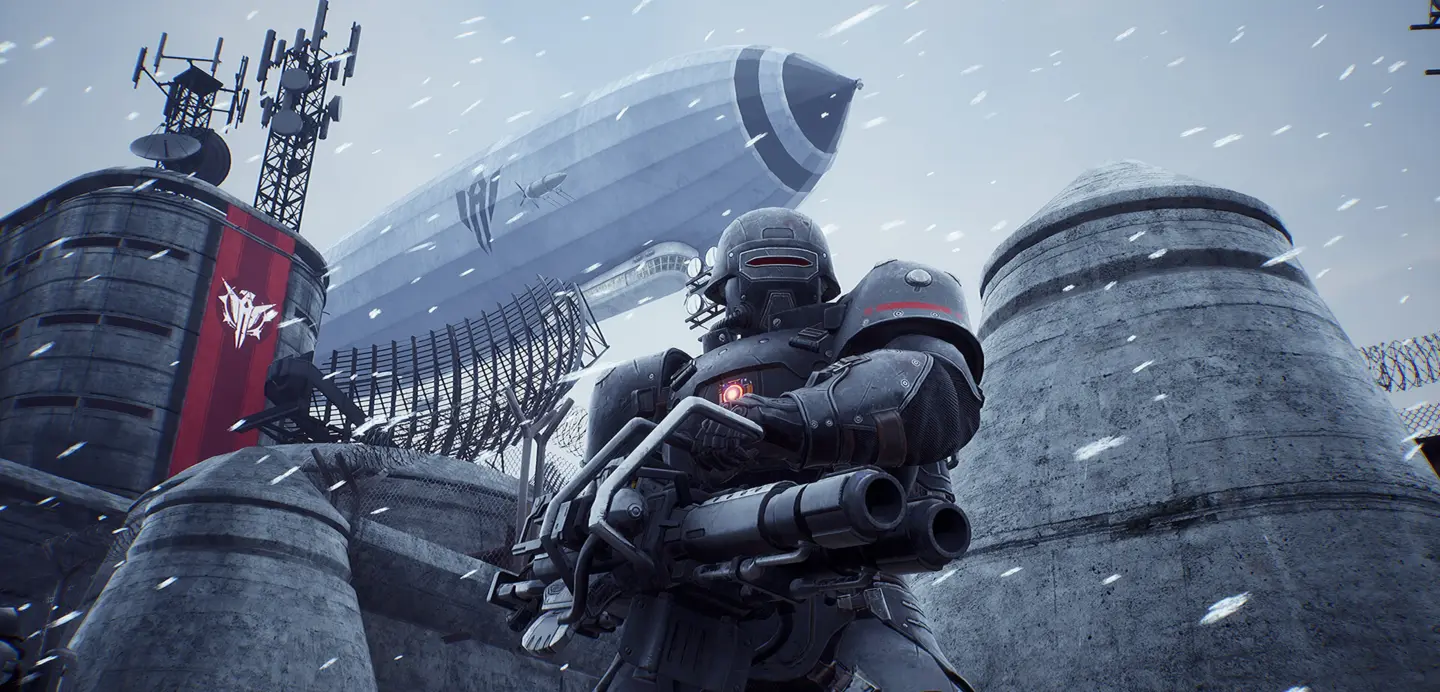 The Front
The Front Patch 1.0.10: Limited Halloween Event, New Equipment, & More
(Estimated Read Time: 5 minutes)
It has been a few weeks since The Front's Early Access release. Now, players can enjoy its version update, which brings a limited-time Halloween Event, new electrical equipment, and more! So, keep reading to know the details surrounding The Front Patch 1.0.10.
What's in The Front Patch 1.0.10?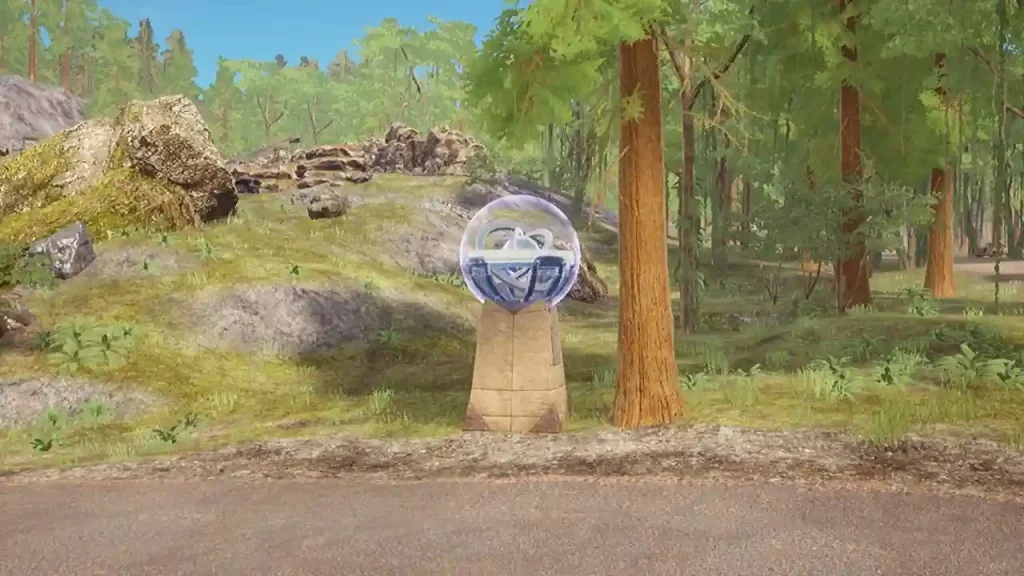 One of the highlights of The Front Patch 1.0.10 is a limited-time Halloween Event running from
00:00 October 31
to
00:00 November 7
UTC. During the event, players may receive Halloween-exclusive rewards, namely
Coffins, Tombstones, Pumpkins,
Halloween Helmets
, and
Jack-o-Lanterns
. Players have a higher chance of receiving these rewards the more they receive supplies. Call for supplies by facing your
Spacetime Beacon
, then press and hold the Use key (the "F" keyboard key by default). Next, choose the "
Receive Supplies
" option. Tip: Skip the grind in gathering the materials needed to craft the Spacetime Beacon by using
admin commands
. Additionally,
this update
adds new equipment for players to craft and use. These items are the
Expanded Coupler
and
Expanded Splitter
. Plus, new character talents are available, which have effects that include shortening crafting time, reduced vehicle fuel consumption, and reduced material consumption for vehicle repairs.
The Front 1.0.10 Full Patch Notes – October 30, 2023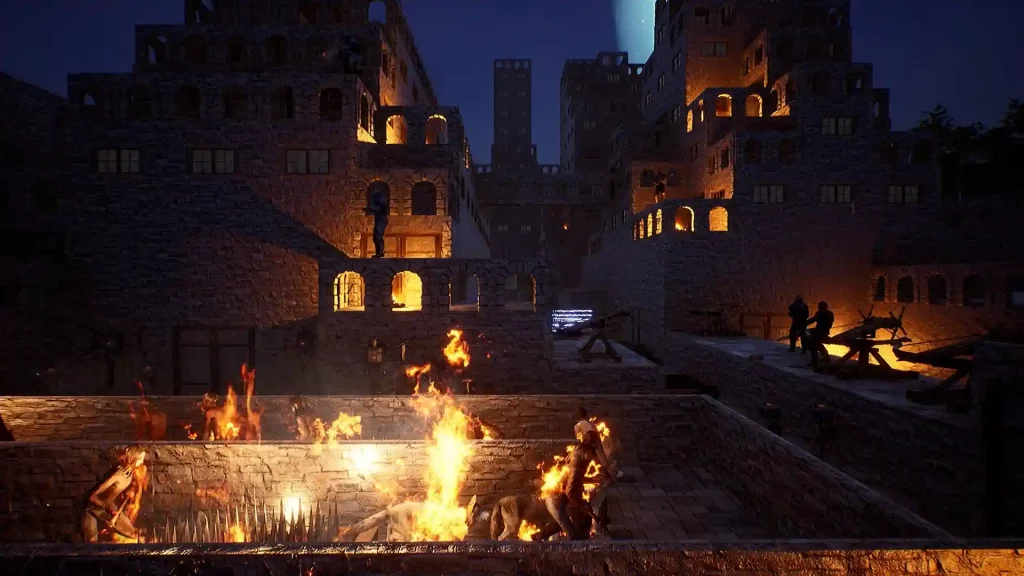 Aside from the limited-time Halloween Event, this update delivers various changes and improvements to the game. You'll find the patch notes for The Front Patch 1.0.10 below:
New Electrical Equipment and Character Talents
Expanded Coupler, featuring 10 input ports and 1 output port
Expanded Splitter, featuring 1 input port and 10 output ports
New character talents, with effects including shortened crafting time, reduced vehicle fuel consumption, reduced material requirements for vehicle repairs, reduced vehicle fall damage, and more.
Adjustments and Optimizations
Quality Of Life
No-fly zone alerts will appear while piloting helicopters over restricted areas
Game Balance
Increased "Annihilator" Sniper Rifle's damage against human NPCs and animals by 25%
Molotov Cocktails now only damage wooden and stone structures
"Annihilator" Sniper Rifles are the only firearms that can damage helicopters
Geometry/Models
Fixed some points on which models could get stuck, crevices, textures, weather, lighting, floating resources, model collisions, and more
When vehicle tires are blown out, their models will now appear as damaged
Other
Optimized standby performance of some in-game human NPCs
Game and Server Bug Fixes
Game Fixes
It should no longer be necessary to reactivate followers working at workbenches when servers are restarted
Fixed issue in which Logging Trucks could not collect resources from certain trees
Fixed issue in which a Territory Flag's Durability would be shown as 0, but the structure would not be broken
Fixed issue in which cables and pipes could not be removed after the total connection spanned a certain distance
Fixed issue with Work Clothes Preservation and Combat Clothes Preservation talents
Fixed issue that would cause some structures to float in the air
Fixed issue in which Spacetime Beacons would spawn an abnormal number of monsters when placed in certain areas
Fixed issue in which dropped crates would disappear when blimps were destroyed
Fixed known terrain issues
Fixed Steel Tri-Floor collision issues
Fixed display issue caused by using scopes when the game was set to a high resolution
Fixed issue in which characters would not sprint normally when the sprint setting was set to Toggle
Fixed inconsistent Stone Foundation 2x2 and Stone Foundation textures
Server/Client Fixes
Fixed some known issues that would cause servers to crash
Solo/Hosted Game Fixes
Fixed issue in which Future Supplies would not appear normally
Fixed issue in which server hosts could not rescue other players
Fixed issue in which server hosts would eat an abnormal amount of food when eating
Fixed issue in which loaded ammunition would disappear when server was restarted
Fixed issue with firearm and tool model collision
Fixed issue in which crops would disappear when server was restarted
---
Looking to create your own gaming server? It only takes a few minutes.
You Might Also Like
---
Join our Discord!
---
20,000+ Members & Growing!
Join our
DISCORD
Start your The Front server
Looking to create your own gaming server? It only takes a few minutes.
What do you think?
0 Responses
It's Okay
Perfect
Loved it!