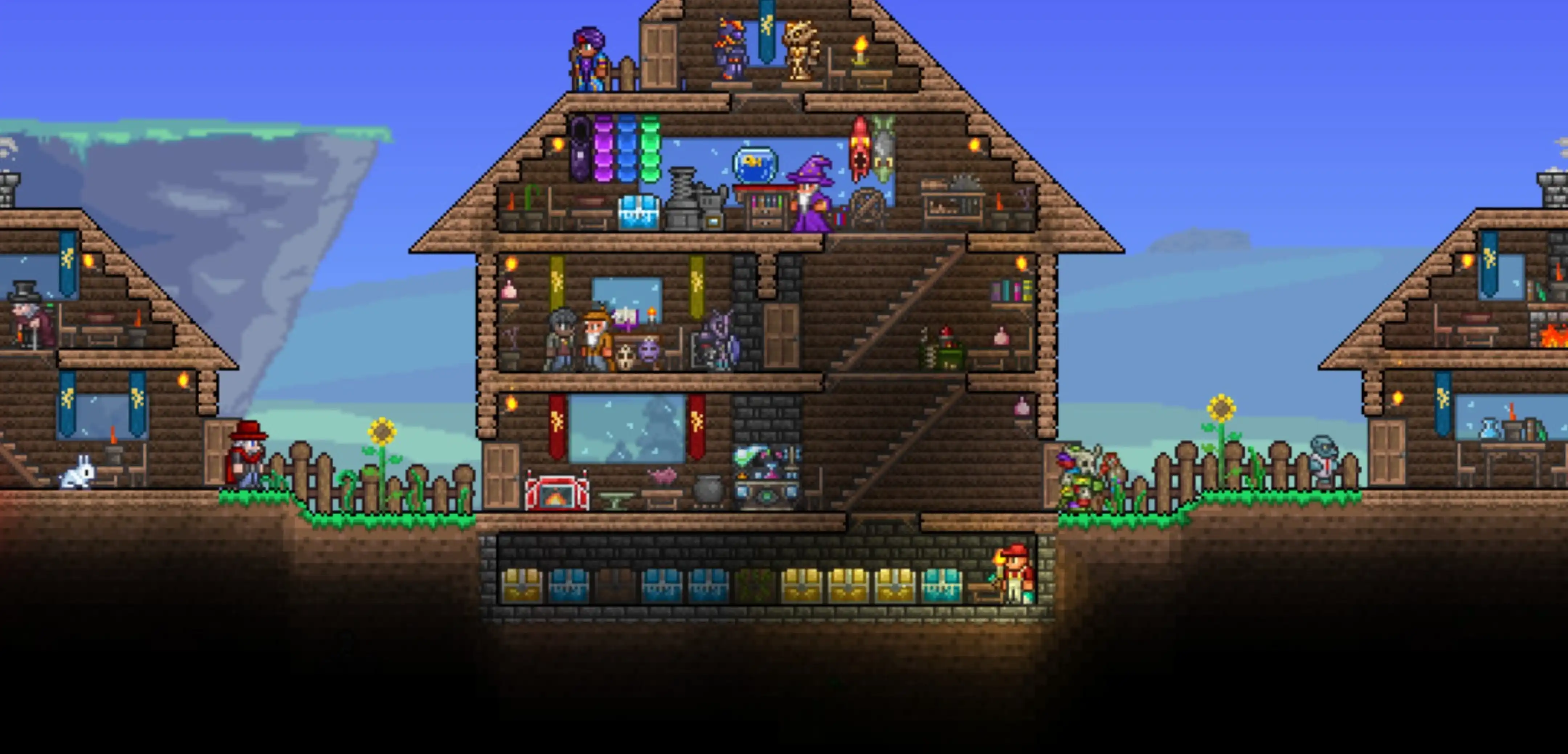 Terraria
How to Fish in Lava in Terraria
Take your angling skills to the next level in Terraria by catching fish in lava. But this task isn't as straightforward as you might initially think. So, here's a guide on how to fish in lava in Terraria.
How to Fish in Lava in Terraria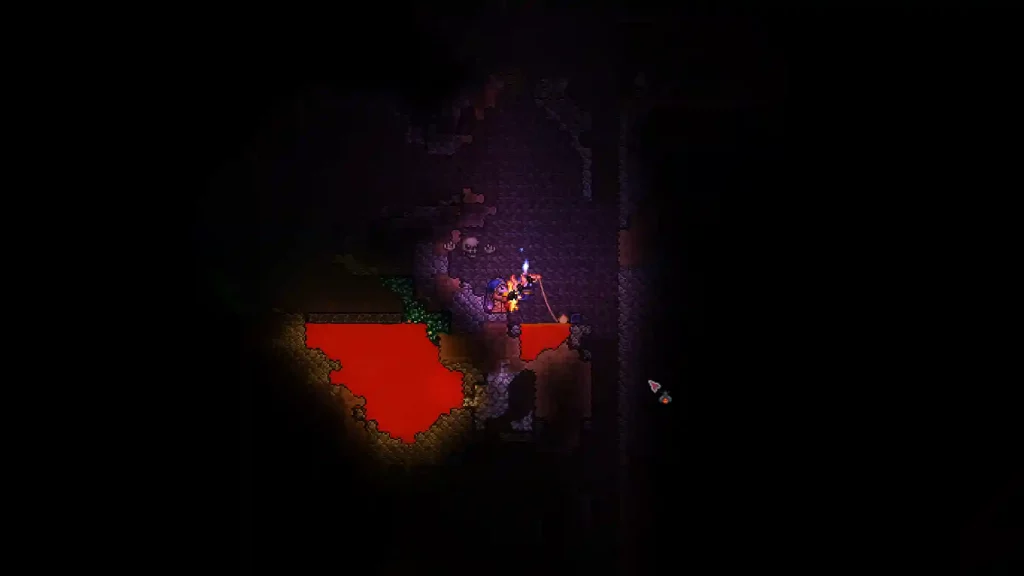 To fish in lava Terraria, you must need a special fishing rod or hook. Alternatively, using certain critters can help you catch fish in that intense, fiery liquid.
Lava Fishing Rod
The
Hotline Fishing Hook
is the rod you need to fish in lava. Introduced in
version 1.2.4
, this special tool is also the second-strongest fishing pole in the game, with
45% power
. It only falls short of the Golden Fishing Rod claiming the top spot. You can get the Hotline Fishing Hook from one of the
Angler's quests
. However, this quest has a low chance of appearing and is only available in
Hardmode.
Lava Fishing Hook
If RNG isn't blessing you, and the Angler isn't giving you the quest to receive the Hotline Fishing Hook, you can also use the
Lavaproof Fishing Hook
to catch fish in lava in Terraria. With this accessory, you can fish in lava regardless of the bait or fishing pole you're using. Explore the Underworld, and open
Obsidian
and
Hellstone Crates
to find the Lavaproof Fishing Hook. You can also use the Lavaproof Fishing Hook with the Angler Tackle Bag at the Tinkerer's Workshop to Make the Lavaproof Tackle Bag, an accessory that combines its ingredients' effects.
What Can You Catch in Lava in Terraria?
Before you can catch critters to use as bait for lava fishing, you must first find the
Guide to Critter Companionship
. This item prevents you from killing critters. It also isn't an accessory, and its effects will stay active as long as it's in the inventory. You can purchase this item from the Zoologist
NPC
for
5 Gold Coins
. Next, you must craft a
Lavaproof Bug Net
using
1x Bug Net
and
15x Hellstone Bars
. Equip this tool, and catch yourself a
Lavafly,
Magma Snail
, or
Hell Butterfly
. You can then use these critters with your choice of rod or hook to catch fish in lava.
Tip:
Read our Terraria
Beginner's Guide
to reach a point wherein you can catch fish in lava without worrying about dying from regular enemies.
---
Looking to create your own gaming server? It only takes a few minutes.
You Might Also Like
---
Join our Discord!
---
20,000+ Members & Growing!
Join our
DISCORD
Start your Terraria server
Looking to create your own gaming server? It only takes a few minutes.
What do you think?
0 Responses
It's Okay
Perfect
Loved it!