 Other
How to Craft Clay Mortar in Smalland
Exploring the land of the Smallfolk in Smalland is a long adventure that grows more and more difficult as you go. Eventually, you'll find a need for end-game equipment, and to get there, you'll need to craft Clay Mortar as you progress up the Smalland tech tree. This clay mortar will be used to make stone building parts, and you also must gather this material to reinforce your equipment. With that, here's how to craft clay mortar in Smalland, its uses, and everything you'll need to get it together.
Smalland Clay Mortar Crafting Requirements

Clay is, obviously enough, the raw material needed to craft clay mortar in Smalland. But before you can harvest this item in the wild, you'll need the
Spiked Pickaxe
and a
Windmill
which must be present to refine Clay into Clay Mortar.
How to Make a Windmill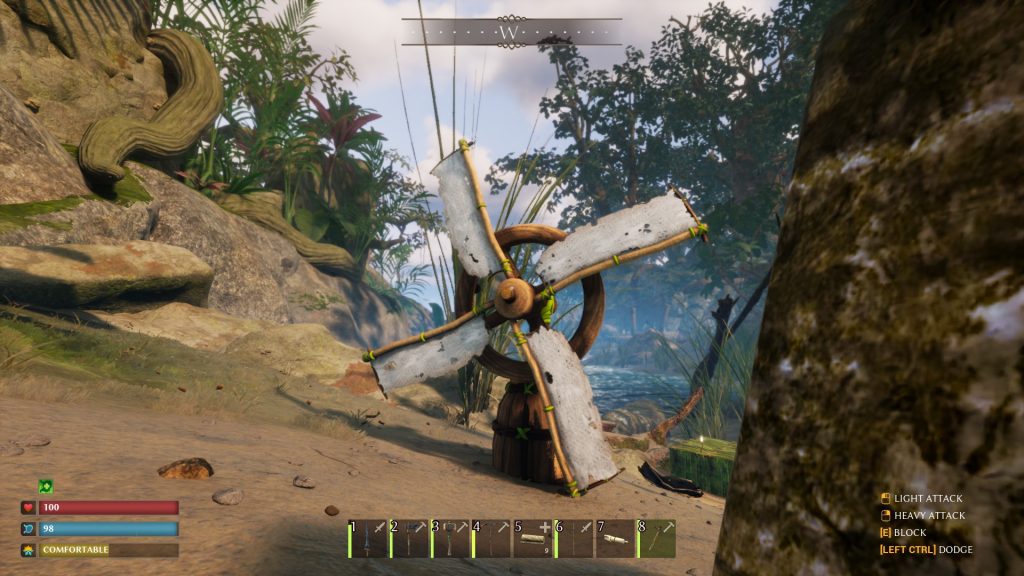 To put together your
Windmill
in Smalland, you'll need to gather the following materials first:
5x Fiber: Harvest from various plants
10x Silk: Break spider cocoons using the Flint Shears
10x Fiber String: Refine fiber at the Loom & Spindle
10x Refined Wood: Process Wood and Seed Oil at the Stonecutter
How to Make the Spiked Pickaxe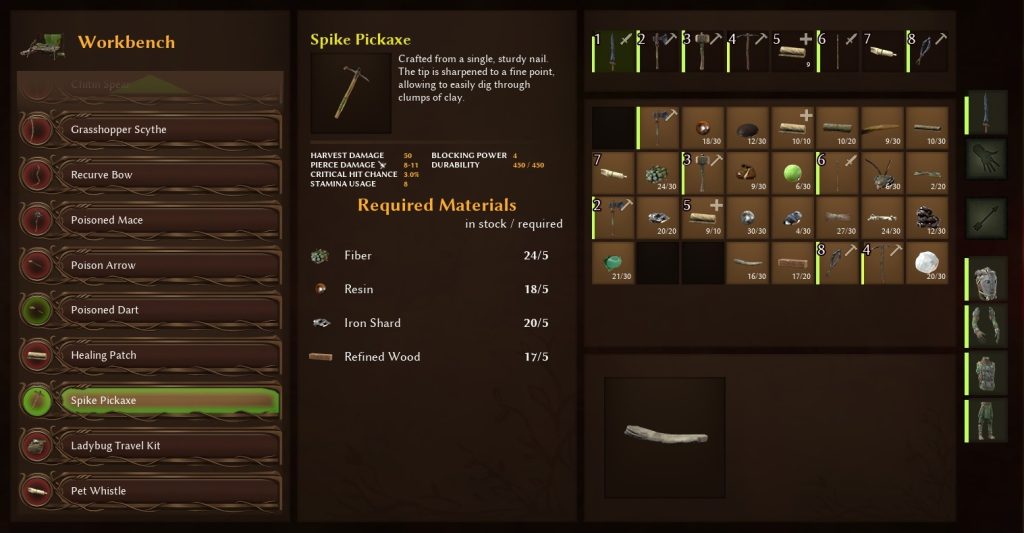 After building the Windmill, the next step is to craft the
Spiked Pickaxe
. You'll need the following materials to craft this item:
5x Resin
5x Fiber
5x Iron Shard
5x Refined Wood
The Iron Shard is perhaps the most challenging resource to acquire out of all the items needed to make the Spiked Pickaxe. Take note that you don't need any tool to gather Resin and Fiber (if gathered from Sprouts). On the other hand, you'll need the Flint Axe to harvest an Iron Shard from its gathering point. Plus, one of the best locations to find Iron Shards is in the northwestern part of the map. Unless you activated Peaceful Mode, be prepared to deal with numerous difficult enemies in this area along the way.
How to Craft Clay Mortar (Recipe & Materials)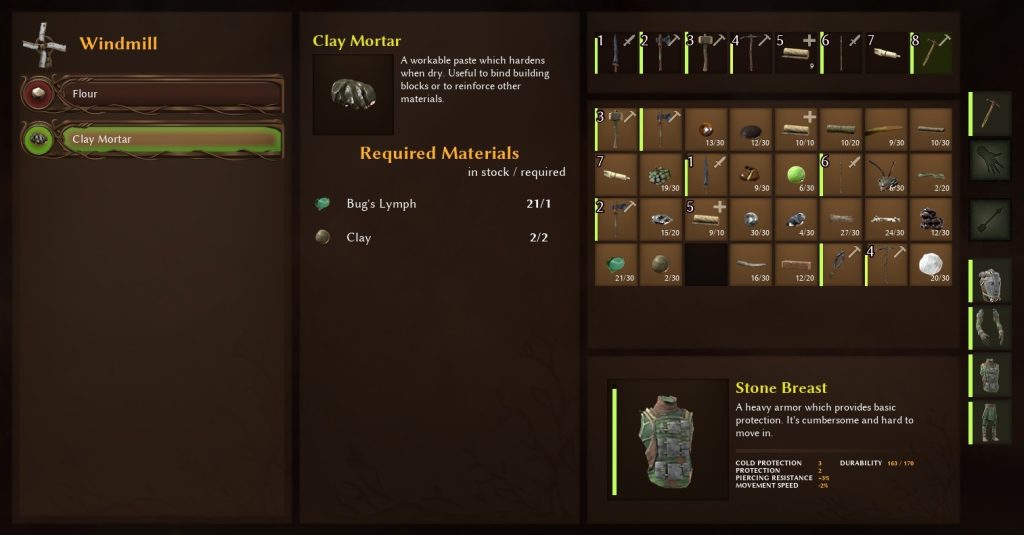 Now that you have your Spiked Pickaxe, travel to the northern part of the map's southern island. Here, you'll find the Clay for the Windmill. Once you're satisfied with your haul, return to your Windmill and use it to craft
Clay Mortar
with the harvested Clay. The
crafting ingredients
to make one Clay Mortar are:
Thankfully, Bug's Lymph is an abundant resource in Smalland. You can kill any of the following insects to gather this resource:
Bull Ant
Butterfly
Carpenter Ant Warrior
Carpenter Ant Worker
Cockroach
Damselfly
Dawn Ant
Dragonfly
Grey Fly
Hornet
Ladybug
Lubber
Mosquito
Moth
Nocturnal Dragonfly
Nocturnal Grasshopper
Nocturnal Ladybug
Wasp
Wasp Queen
Waterbug
After crafting Clay Mortar, you can now build the Forge interactive building. With it, you can craft endgame equipment like the Iron Pickaxe, Iron Hammer, and Iron Scythe, and truly harness the wilderness of Smalland!
---
Looking to create your own gaming server? It only takes a few minutes.
You Might Also Like
---
Join our Discord!
---
20,000+ Members & Growing!
Join our
DISCORD
Start your Game server
Looking to create your own gaming server? It only takes a few minutes.
What do you think?
0 Responses
It's Okay
Perfect
Loved it!