 Other
No One Survived Dedicated Server Hosting Available Now With BisectHosting
(Estimated Read Time: 4 minutes)
Prepare to survive the zombie apocalypse with BisectHosting with a new title joining the ranks of our massive game hosting catalog, No One Survived! Craft, build, fight, and survive in this online survival shooter. Enjoy dedicated servers with features like free DDOS protection and automatic updates at unbeatable prices. Interested? Keep reading to learn more about No One Survived and how to set up your server with us now!
No One Survived Dedicated Server Hosting Available Now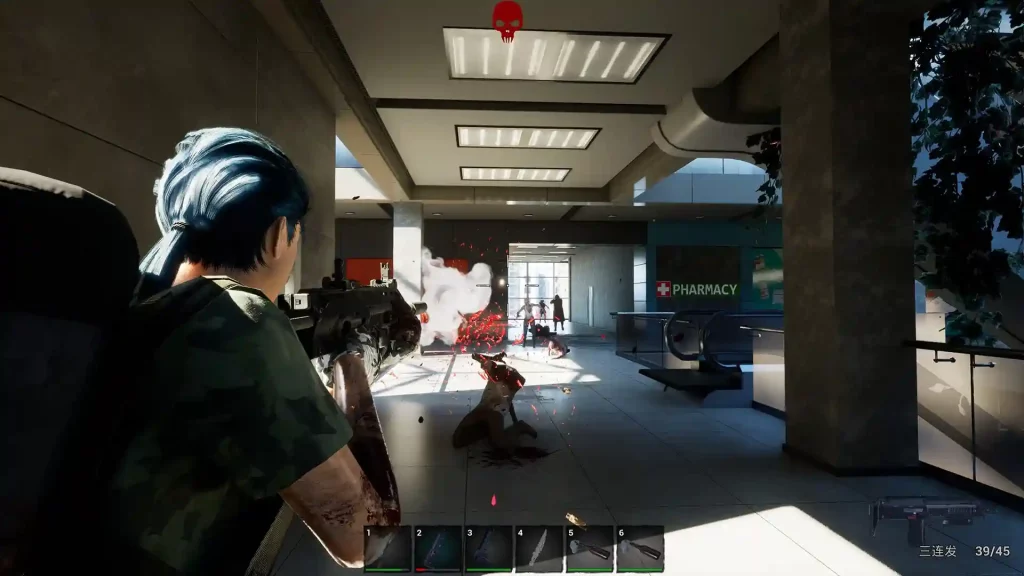 Released on January 14, 2023, as an Early Access
title,
No One Survived is an online multiplayer open-world survival game with survival, construction, and sandbox elements backed by intense combat.
Massive Map
No One Survived features an open-world map with plenty of unique locations and points of interest (POIs). Defeat bandits in their camps and claim their loot. Alternatively, stay at the Motel to recuperate and reorganize your stocks. Other places to visit on the map include (but aren't limited to) mining tunnels, military bases, and sea ports.
Craft and Build
Craft over 400 items ranging from the basic Building Hammer to a Shotgun. Make and place about 150 building materials to create unique structures and bases. Tie everything together and make a functional base camp by building intricate water and electricity systems.
Weapons and Armor
Battle the undead and hostile players with a variety of weapons. Hack and slash zombies with the Machete. Alternatively, pick at the walking carcasses from afar with a Sniper Rifle. Over 100 types of wearable clothing are also available, and each piece has unique attributes to help build your character.
Four Seasons
No One Survived players shouldn't only prepare to fight zombies but also get ready to face the four seasons. The map changes seasons, and each season has a distinct temperature profile. Failure to prepare can result in an early grave.
Learn from NPCs
In No One Survived, NPCs can teach you a thing or two about the game's different aspects. Stay a while and listen, and you can learn skills from merchants.
Real-Time Lighting
The game uses the Lumen real-time lighting system to help recreate real-world lighting. For instance, indoor ambient light changes when you close or open a window.
Other Notable Features
Aside from the features mentioned above, other important aspects of No One Survived worth mentioning are the following:
Custom difficulty options
Mobile resource collection using vehicles
Wild animal hunting
Immersive character creation
Multi-category tech trees
No One Survived Dedicated Server Features
Enjoy the following features (and more) with your No One Survived dedicated server!
Quick Setup: Skip the learning process to create a dedicated No One Survived server and get your server up and running within seconds with our help!
DDOS Protection: Enjoy the peace of mind of having DDoS protection for free.
No One Survived Backups: Enjoy the security of having 7-days of free server backups.
Auto Updates: Enable the auto-update feature on your dedicated server and never have to update your server after game updates manually.
Ready to start with your own No One Survived dedicated server? Click the link below or
contact us
today!
---
Looking to create your own gaming server? It only takes a few minutes.
You Might Also Like
---
Join our Discord!
---
20,000+ Members & Growing!
Join our
DISCORD
Start your Game server
Looking to create your own gaming server? It only takes a few minutes.
What do you think?
2 Responses
It's Okay
Perfect
Loved it!