Mob Vote Winner – Learn All About the Sniffer!
Minecraft Live 2022
was as exciting as could be, and the live chat was filled with fans representing their favorite mob's teams! Unfortunately for many, the rascal and tuff golem were eliminated, but from their sacrifice, the Sniffer will return from extinction. Today we explore the Minecraft live 2022 mob vote winner and all the Sniffer details!
How to Find the Sniffer
https://twitter.com/Minecraft/status/1581334556518424576
When Minecraft 1.20 goes live, the Sniffer will not spawn naturally for players to find. Instead, their eggs will need to be retrieved
from ruins scattered across ocean biomes and their sandy shores.
When a sniffer egg has been found, players will be able to bring it to land, where it will hatch, returning the Sniffer to the overworld once more.
Sniffer Daily Life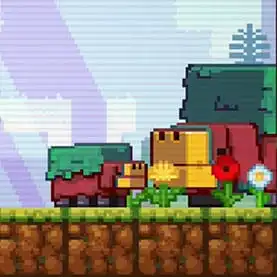 Sniffers are quite large. In fact, they appear to be dinosaurs! When hatched, these gentle giants will wander about, sniffing flowers and sleeping in the sunlight. So far, their only confirmed use is digging up ancient seeds, leading to new flowers for players to grow. Perhaps a
new crop
is in store?
Sniffer Breeding
Breeding has not been confirmed, but at this point in the game, it would be unlikely for it not to be a feature Mojang has planned. Even Ally, the winner of the last mob vote,
received a form of breeding in a recent update.
Maybe the Sniffer will require a specific kind of flower setup or the ancient seeds it digs up?
Mob Vote Winner – Learn All About the Sniffer!
The Sniffer won with an
overwhelming 55.1% of the vote
, making it the first time a single mob received more than half the votes! There were so many Sniffer fans that we hardly saw any arguing. A drastic change from the war that was Allay versus Copper Golem last year. Who would have expected a mob that loves flowers bringing the majority of players together? Until Next Time, BisectHosting =)