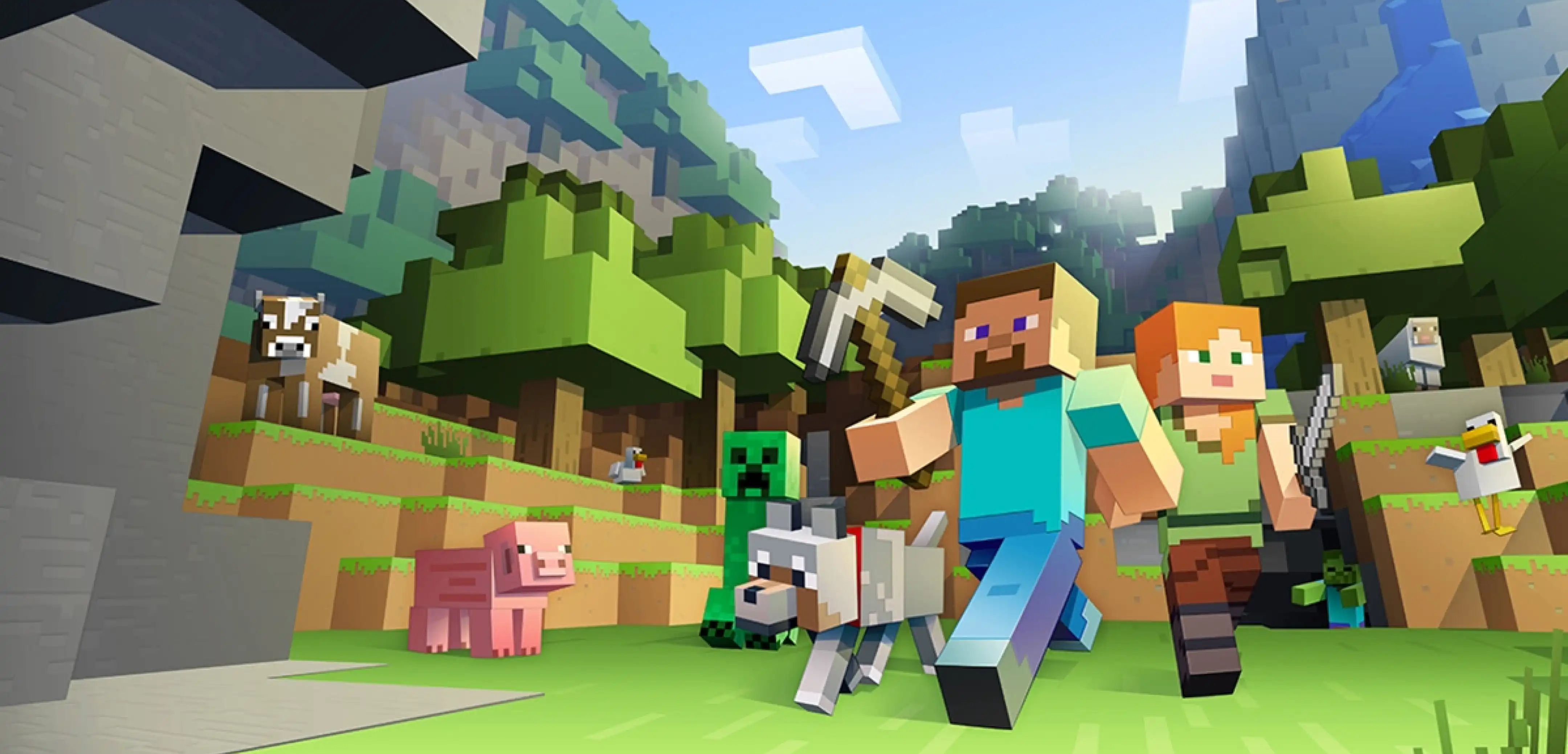 Minecraft Updates
Minecraft Weekly Wrap Up - October 14th
The Minecraft world is set to change drastically after last week's Minecon (Minecraft Live). The event was an awesome show, and gave us tons of new update announcements! 
With that, let's dive right in.
Minecon (Minecraft Live)
Minecon, now known as Mincraft Live, ran on October 3rd, and the show was filmed for fans to enjoy at home!
You can watch the full event here.
The event showcased the massive Update 1.17 (Caves and Cliffs) that is coming to Minecraft in 2021. But we'll get more into that in a bit.
Outside of revealing the new update, Minecraft Live showcased some new content from series like the Minecraft Earth Round Trip, gave developer Q&As around all things in the Minecraft universe, coverage for the future of Minecraft Dungeons, and tons more. Fans also got to vote on the next mob coming to Minecraft, with the options pictured above!
With how huge Minecraft Live was for the future of the franchise, you certainly won't want to miss it.
Update 1.17 (Caves and Cliffs)
Update 1.17 is the biggest Minecraft update since the Nether Update. It is currently slated for a mid-2021 release - but that doesn't mean we can't go over the big changes now!
For starters, Update 1.17's namesake, Caves and Cliffs, are where many of the changes will show.
Cave architecture is getting massively reworked in Minecraft, expanding on the kinds of things players usually find under the ground - replacing them with more massive openings with stunning layouts and immersive scenery.
This will hopefully change the feeling players get when they find an opening underground and it turns into a small channel they've seen hundreds of times before.
On top of this, there will be new cave biomes coming in Update 1.17 - including Lush Caves and Dripstone Caves.
To add to the cave-theme, archaeology is official coming to Minecraft in the update as well!
Outside of cave specifics, the update will also bring new materials in Copper and Amethyst Crystals. Copper will have a unique agining mechanic when used to build, and Amethyst Crystals will be farmed from Amethyst Geodes that are rare blocks (and can later be turned into telescopes!).
There will also be a brand new mob in the update, a terrifying creature that lives down below the surface in The Deep. It's called The Warden, and is a massive and powerful force that will challenge players to survive seeing them. 
And even that isn't all! The newest Minecraft update will also introduce the axlotl, a new predatory fish you can add to your tanks! Just be careful, as they'll need to be kept separate from other aquatic life, or you'll suddenly find yourself counting fewer glow squids and fish every time you visit.
---
Looking to create your own gaming server? It only takes a few minutes.
You Might Also Like
---
Join our Discord!
---
20,000+ Members & Growing!
Join our
DISCORD
Start your Minecraft server
Looking to create your own gaming server? It only takes a few minutes.
What do you think?
0 Responses
It's Okay
Perfect
Loved it!