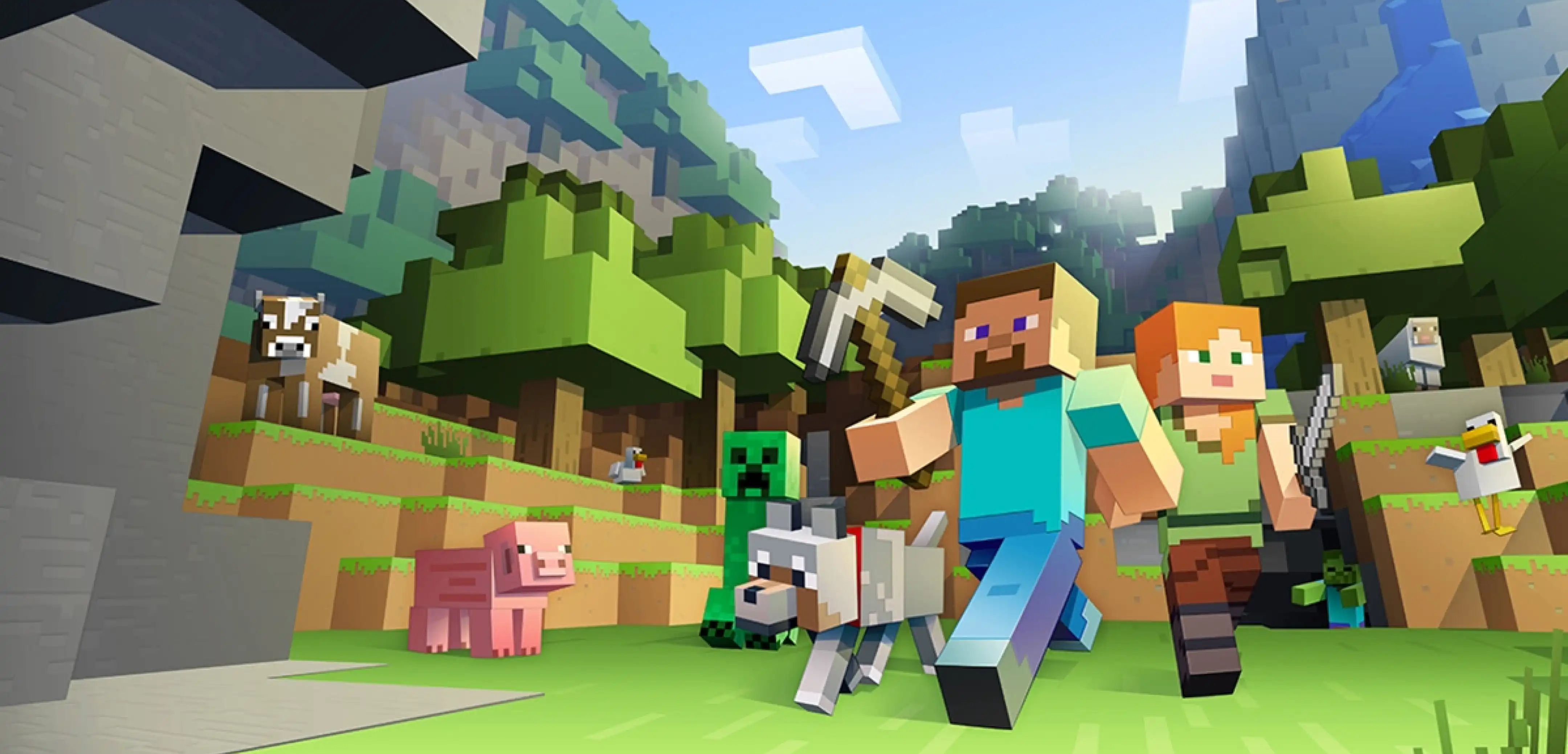 Minecraft Updates
Minecraft Weekly Wrap Up - November 9th
Minecraft is moving fast as hype for Caves & Cliffs Update 1.17 continues to grow.
But with the release of Caves & Cliffs scheduled for 2021, we'll have to fill the time somehow.
Here are all the biggest happenings around the Minecraft world.
Middle Earth in Minecraft!
A massive new Minecraft server has set out to recreate Middle Earth from Tolkien's Lord of the Rings series as realistically as possible. This server allows players to live the war between the elves, orcs, humans, and others. 
(Image Credit: MCmiddleearth.com)
This server is Minecraft Middle-earth, and has just celebrated its 10-year anniversary making huge progress in rebuilding the LOTR universe block by block.
DON'T MISS IT: Minecraft Caves and Cliffs Release Date
The map is absolutely massive, spanning 29,000 by 30,000 blocks. So it's worth dedicating a day or more to exploring this fantastic community creation!
Minecraft 1.17 Beta Continues
The Minecraft 1.17 beta, which gives players the chance to experience features from the upcoming Caves & Cliffs Update, continues on to its third week.
(Image Credit: Minecraft Wiki)
The beta currently allows players to interact with Goats, the upcoming animal that can protect you from hostile mobs or knock you off a mountaintop all the same, and Powder Snow, a new touch to snow biomes.
Minecraft's newest patch, Update 1.16.4, brings tons of new changes to the table. While it isn't the largest patch, it fixes plenty of bugs, enhances some text feedback, and introduces a brand new social panel that players will use on all multiplayer servers.
DON'T MISS IT: The Best New Steam Games in 2020
Ever had someone spam a multiplayer server you're on? Instead of dealing with the headache, Minecraft Update 1.16.4's new social panel addition solves the problem for you.
(Image Credit: Wooco)
The social panel can be opened to reveal all players on a multiplayer server. Even better, each will have a mute button next to their names, which players can use to remove annoyances.
Along with this brand new feature, Minecraft Update 1.16.4 updates plenty of error messages to be more accurate, replaces the look of worn Netherite leggings, and fixes some game threatening bugs like crashing issues around the Nether Dragon.
---
Looking to create your own gaming server? It only takes a few minutes.
You Might Also Like
---
Join our Discord!
---
20,000+ Members & Growing!
Join our
DISCORD
Start your Minecraft server
Looking to create your own gaming server? It only takes a few minutes.
What do you think?
0 Responses
It's Okay
Perfect
Loved it!