 Other
Minecraft Weekly Wrap Up - January 15th
Minecraft has hit the new year running, and while there have been no big announcements yet, there's plenty to get into all the same.
Here's all of the biggest news from last week around the Minecraft world.
Grave Danger spices up Minecraft Bedrock Edition
Minecraft Bedrock Edition has a great new map, effectively its own game mode, called Grave Danger available now on the Minecraft Marketplace. There's plenty to be excited about, as it has a cosign from Mojang themselves!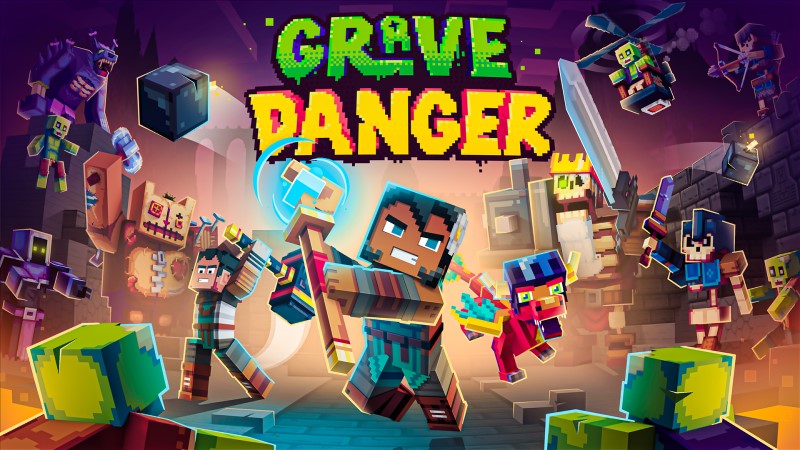 This unique map tasks players with protecting a castle from hordes of monsters descending upon it. To fight back, players have access to 20+ traps, 7 magical weapons, and even a companion.
The game mode features some unique boss fights between waves to keep players on their toes, and is a perfect way to shake up your Minecraft experience on Bedrock Edition.
Grave Danger is a free Minecraft map, so you'll only need to download it from the Marketplace and then it's good to play.
Minecraft Realms 30 Day Free Trial is Available Now
There are tons of ways to play Minecraft, and one way to shake that up even further is Minecraft Realms.
Minecraft Realms is a place where new user-made content is uploaded every month. It makes for a massive database of action of all kinds, and it's a great place to seek new experiences.
To try Minecraft Realms for yourself, you won't have to worry about paying first. Mojang is now offering a 30 day trial of the service for simply subscribing (for first-time users).
DON'T MISS IT: What Happened to Minecraft Earth?
In January 27 new content drops are coming to Realms Plus, so it's the perfect time to get involved.
Minecraft Dungeons Cloudy Climb Bugs Addressed in Update 1.23
Minecraft Dungeons recently added the innovative new experience that will shape the game's future, Cloudy Climb.
Cloudy Climb adds a seasonal approach to Minecraft Dungeons fit with its own progression systems, challenges, and rewards.
With the launch of Minecraft Dungeons Season 1, players have been waiting to get right into the action.
Unfortunately for many, Minecraft Dungeons' latest patches have come with some technical difficulties and bugs. Last week Mojang took aim at these issues however with Update 1.23. The patch should clear up the experience across general stability and performance for all platforms as well as individual bugs that were popping up.
DON'T MISS IT: Minecraft Bees Guide: Spawns, Taming, Honey Farming & more
---
Looking to create your own gaming server? It only takes a few minutes.
You Might Also Like
---
Join our Discord!
---
20,000+ Members & Growing!
Join our
DISCORD
Start your Game server
Looking to create your own gaming server? It only takes a few minutes.
What do you think?
0 Responses
It's Okay
Perfect
Loved it!