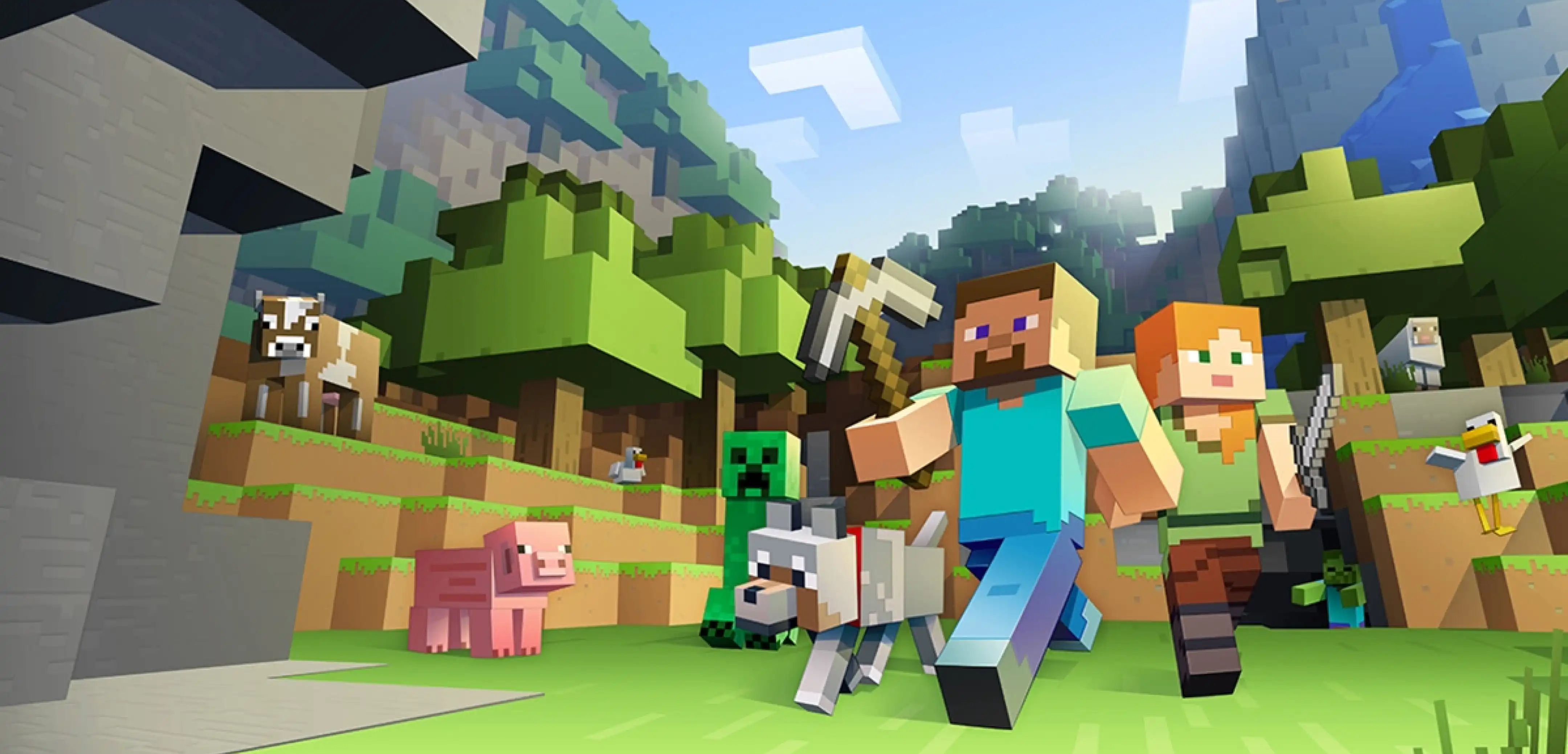 Minecraft
Minecraft Trails & Tales Update Guide
Minecraft Trails & Tales
introduces plenty of new features to explore, but where does one find them? Are they simply out in the world? To answer this and more, join us in our Minecraft Trails & Tales update guide to discover all that Mojang has in store!
Hanging Signs, Chiseled Bookshelves, Bamboo Blocks, & Calibrated Skulk Sensors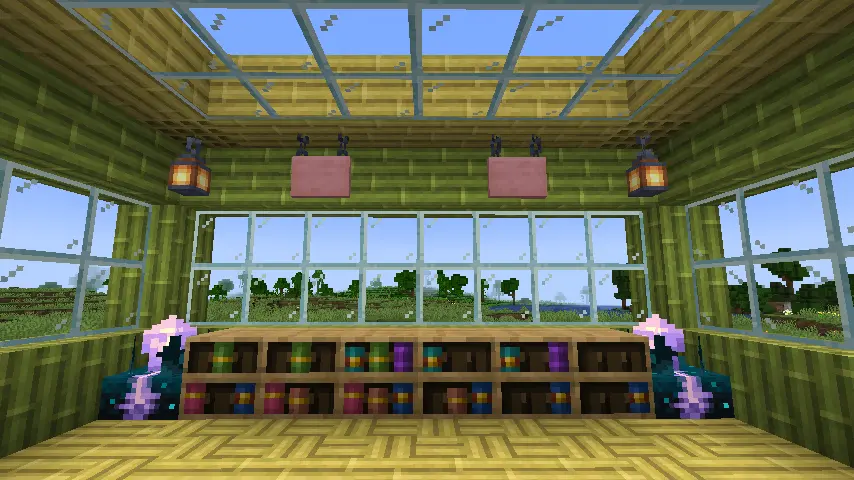 Older blocks were the first to get some love in
Minecraft Trails & Tales!
Signs now have a hanging variation made with chains that vary based on how they are placed, and Chiseled Bookshelves store books with slot-based redstone signals allowing for secret doors. But that was not the only redstone feature Minecraft Trails & Tales had in store! Calibrated Sculk Sensors crafted using amethyst bring vibration-activated redstone signals to the game allowing for plenty of new traps and automated doors. Finally, bamboo now has a full woodset like oak or spruce, complete with a few exclusive blocks such as bamboo mosaic too.
Piglin Heads & Bundles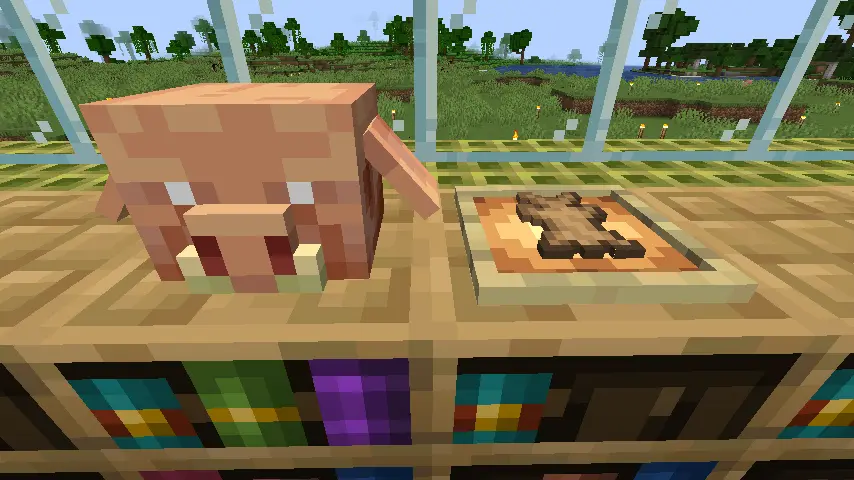 Can you kill a piglin using a
supercharged creeper?
If so, the new piglin head item will be your reward! They can even be stored within the same inventory slot as other items using the long-awaited bundle item crafted with rabbit hides. However, bundles are still "experimental" at this time, meaning they have to be enabled.
Camels & Sniffers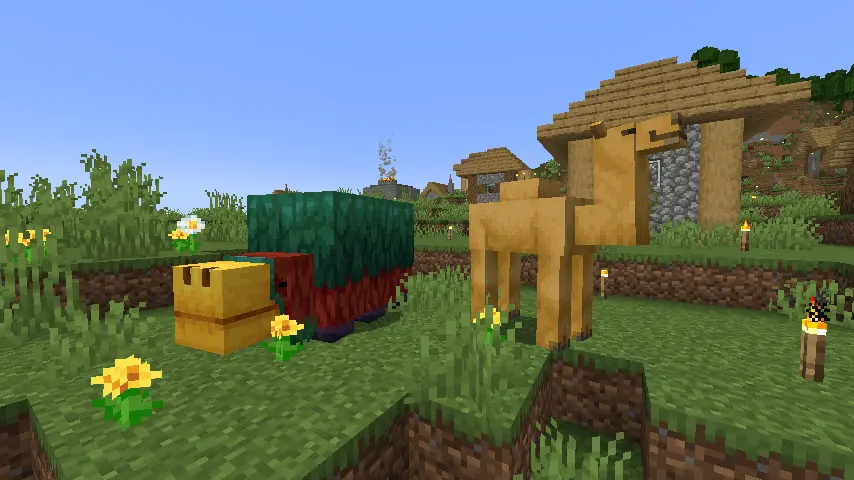 Two new mobs have joined the fray! The first called a "Sniffer," and the second a camel.
Sniffers
are pre-historic mobs that do not spawn naturally, but using archeology, their eggs can be retrieved from ruins at the bottom of the sea. Once hatched, they help the player find ancient seeds!
Camels,
on the other hand, live among desert villagers. Players need only find two before breeding as many as they please. Two players can ride, and they even jump very large ravines!
Cherry Blossom Biomes
Only one biome was added Minecraft Trails & Tales, but it is one that has been requested since biomes were first implemented!
Cherry blossom biomes
generate in the mountains and are filled with cherry trees and pink blossom-filled leaves. This biome also includes new pink flowers and a complete pink wood set!
Playable Mob Sounds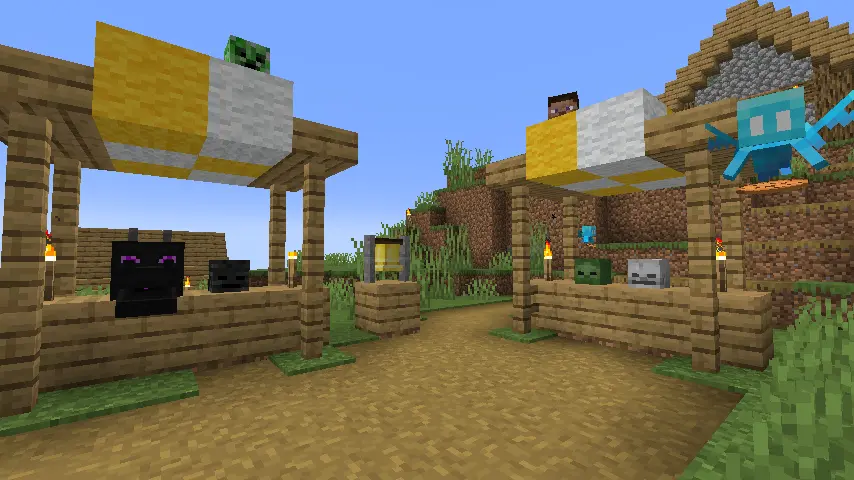 Playable mob sounds
allow players to place a mob head on top of a note block, causing it to play the mob's ambient noise when activated or powered by redstone. This works for all heads obtainable in vanilla gameplay, including creepers and dragons. Combining this with calibrated skulk sensors can make for some scary surprises!
Smithing Overhaul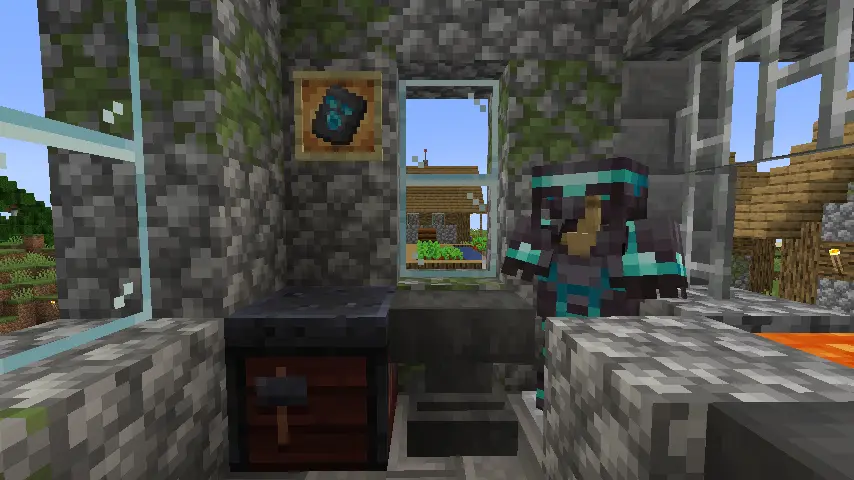 Smithing
already existed for upgrading diamond to netherite, but now smithing templates are found throughout the world, allowing armor to be decorated with various designs. All that's needed is the desired trim's template and the material that the trim itself will be made of!
Archeology & Trail Ruins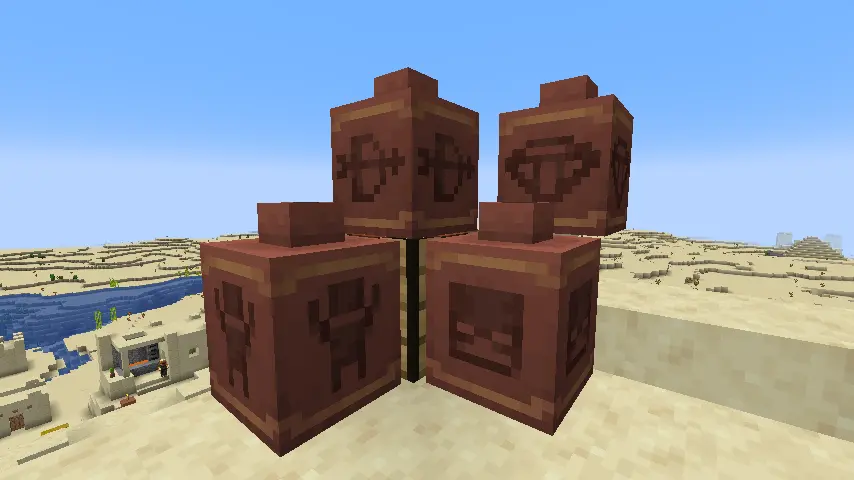 The last major feature of Minecraft Trails & Tales was none other than
archeology
! Using the new brush tool, players can sweep away suspicious sand or suspicious gravel to reveal ancient goodies such as pottery shards, sniffer eggs, and diamonds. Those shards can then be turned into decorative pots! At this time, suspicious sand and suspicious gravel can be found in desert temples, desert wells, sunken ruins, and the newly added trail ruins.
Minecraft Trails & Tales Update Guide
Our Minecraft Trails & Tales Update guide has reached its end, but hopefully, it helped with the adventures soon at hand. Which feature is the first your search for? For us, it is suspicious sand! Until Next Time, BisectHosting =)

---
Looking to create your own gaming server? It only takes a few minutes.
You Might Also Like
---
Join our Discord!
---
20,000+ Members & Growing!
Join our
DISCORD
Start your Minecraft server
Looking to create your own gaming server? It only takes a few minutes.
What do you think?
2 Responses
It's Okay
Perfect
Loved it!