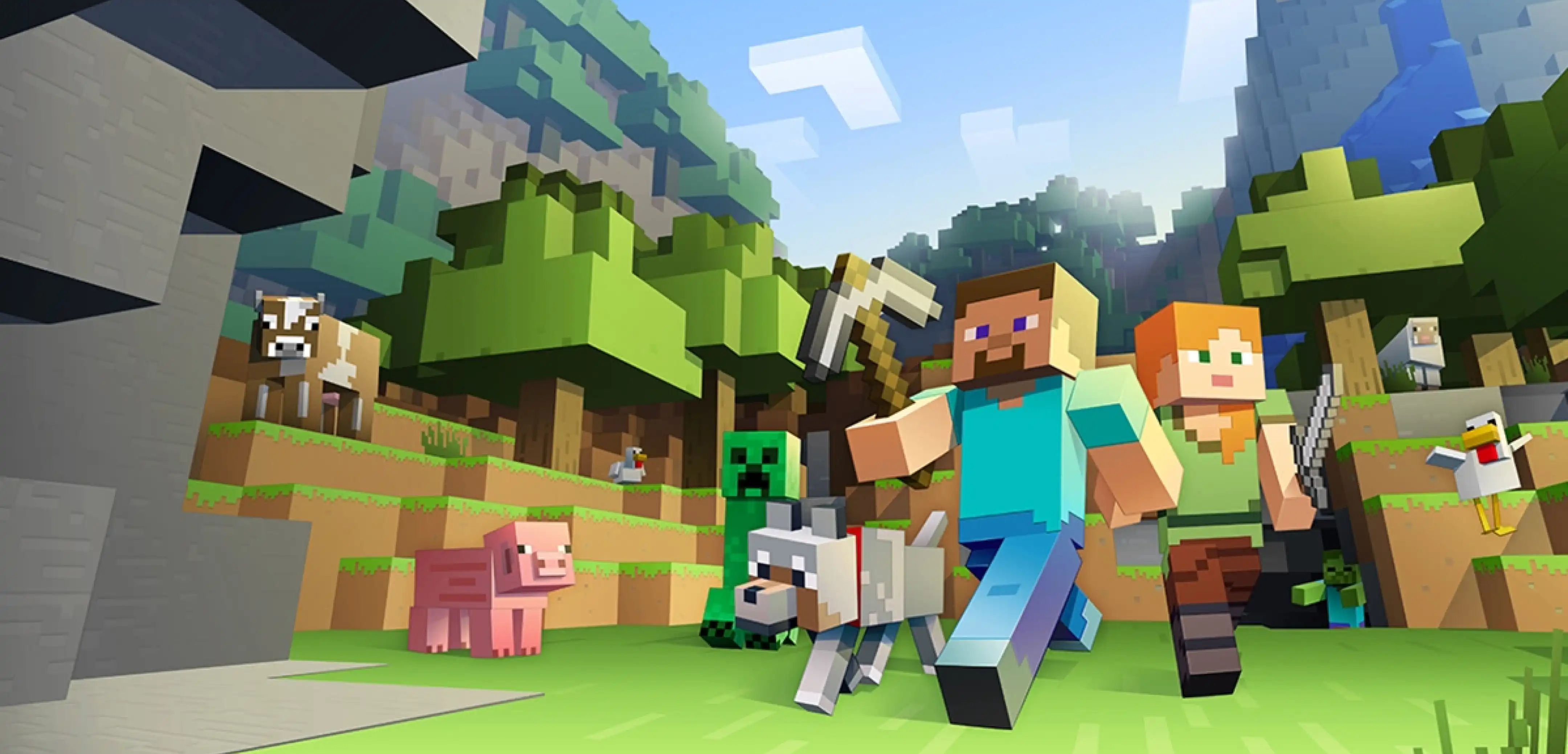 Minecraft
Is Minecraft Bedrock better than Java?
Minecraft has come in many forms spanning plenty of platforms including console, mobile, and PC. To bring these platforms together, Mojang developed the Minecraft Bedrock Edition.
Let's break down the perks of Minecraft Bedrock, and the advantages it has over the Java Edition.
Advantages of Bedrock Edition:
While Java certainly has its own strengths, these are the pros of the Bedrock Edition of Minecraft.
Evening the Playing Field
With Minecraft Bedrock, players from all different platforms can enjoy the same game with the same features.
This commonality helps create a community rather than disparate groups separated by their platforms. It also means no one feels left behind by new development updates that previously might not have made it to each platform at the same time.
Old Combat System
A new combat system was introduced to the Java Edition of Minecraft in Update 1.9 (or the Combat Update). Much like any new gameplay rework, the system was met with some complaints from the community.
In response, Mojang re-introduced the old combat system in the Bedrock Edition, which gives players who don't want to operate under new rules a chance to play the game they know and love.

Cross-platform
As we mentioned, Minecraft Bedrock Edition brings all platforms together with one gameplay format. But not only do the platforms share features, players can also share their experiences!
Each platform for Minecraft Bedrock Edition can play together cross-platform thanks to the Better Together Update, which means there are no barriers to PC players, console players, and mobile players joining the same game.
Marketplace
While the Minecraft Marketplace isn't a new concept for players with experience in other versions of the game, for Java players, this is a new element that comes with the Bedrock Edition.
The marketplace allows players to download custom-maps, skins, texture packs and more. Some of this content is free, and the rest can be purchased with Minecraft Bedrock's in-game currency, Minecoins.
Official VR Support
Minecraft Bedrock Edition has its own VR Support, which welcomes a whole new way to enjoy the world!
Official Addons
For those who struggle with downloading mods in the traditional way, Bedrock Edition comes with mod bundles in the form of addons called behavior packs and resource packs.
Performance Improvements 
A complicated aspect of Bedrock and Java Editions of Minecraft are that they both process gameplay very differently. This means that you may have a better experience with one or the other depending on your individual needs.
Bedrock Edition in general is more forgiving on older machines, and runs more "efficiently" - ie. at higher frame rates and with more smooth performance for those with hardware limitations.
Don't Miss It: Minecraft Weekly Wrap Up #3: New Beta Patch, Creeping Winter, and Graduation Ceremonies
This comes at a cost though, as you might experience greater view distance rendering, but mobs will disappear much closer to your character, etc. 
Server latency is very crucial when it comes to different areas of computing where instant response is needed. This is why it is important to be on a stable reliable connection when using Bedrock.
Conclusions
Minecraft Bedrock Edition may very well be better for you depending on your preferences and situation.
If you're playing on weaker hardware, want to play your game on different platforms, and/or want to bring together a community from these different platforms - the Bedrock Edition of Minecraft is likely the fit for you.
If you're looking for cutting edge gameplay systems, performance optimization, and pushing the game's limits - the Java Edition of Minecraft is likely the fit for you.
Don't Miss It: The Best Biomes in Minecraft
So while the Minecraft Bedrock Edition certainly has plenty of perks, and may very well be a better fit for many players, in the end, it comes down to the kind of Minecraft experience you're looking for. 
No one edition of the game is strictly better than the other, which means you should give both a try to see which fits you best.
---
Looking to create your own gaming server? It only takes a few minutes.
You Might Also Like
---
Join our Discord!
---
20,000+ Members & Growing!
Join our
DISCORD
Start your Minecraft server
Looking to create your own gaming server? It only takes a few minutes.
What do you think?
0 Responses
It's Okay
Perfect
Loved it!