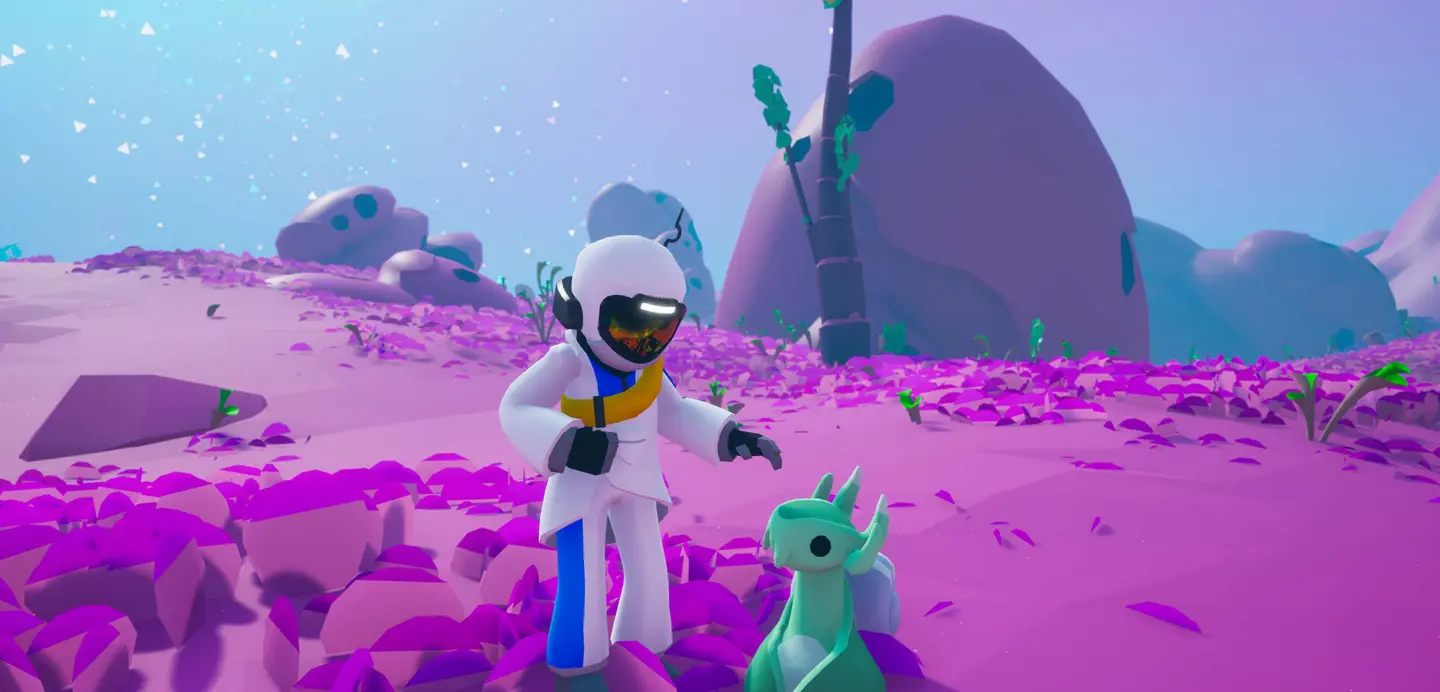 Astroneer
Is Astroneer Cross Platform?
Released through Early Access in December 2016, Astroneer is a stylized space-themed sandbox adventure game. Interested gamers are wondering, is Astroneer a cross-platform game? Keep reading as we answer this concern.
Astroneer Platform Availability
Astroneer is a cross-platform title available to play on different systems. Players can enjoy this videogame on the following systems:
Nintendo Switch
PlayStation 4 and 5
Xbox One
Xbox Cloud Gaming
Microsoft Windows (PC)
It's also possible to play Astroneer on mobile. However, this particular option requires the PS Remote Play app (for PlayStation users) or the Xbox Remote Play app (for Xbox users).
Is Astroneer Cross-Play?
It's important to acknowledge the difference between cross-play and cross-platform. The latter means that the game is available in different gaming systems. On the other hand, the former means that the game supports online multiplayer across those different gaming systems. For example, perhaps you're a PC user looking for an online buddy to help you farm Clay in Astroneer. If so, search for other Astroneers on other systems for assistance, thanks to the cross-play feature. With that, Astroneer has cross-play, albeit with some restrictions. At the time of its launch, the game's cross-play functionality was only available for PC and Xbox users through dedicated servers. Since then, the game's servers have expanded this feature to work with other systems. For instance, PC users can play with PS4 Astroneer players. However, the PC player must create or rent a server for the two versions to communicate properly. Additionally, the PC player must have the Steam version of the game and not the Microsoft one. Another restriction that's worth mentioning is for Xbox users. In particular, Xbox Astroneer players can't connect to a non-authenticated server. Again, these users must create or rent a server before they can experience seamless online cross-play with other players from other gaming systems. Also, Astroneer on Nintendo Switch is the only version of the game with no cross-play feature. So, only Switch users can play with other players who are on Nintendo's console at the time of writing.
---
Looking to create your own gaming server? It only takes a few minutes.
You Might Also Like
---
Join our Discord!
---
20,000+ Members & Growing!
Join our
DISCORD
Start your Astroneer server
Looking to create your own gaming server? It only takes a few minutes.
What do you think?
0 Responses
It's Okay
Perfect
Loved it!