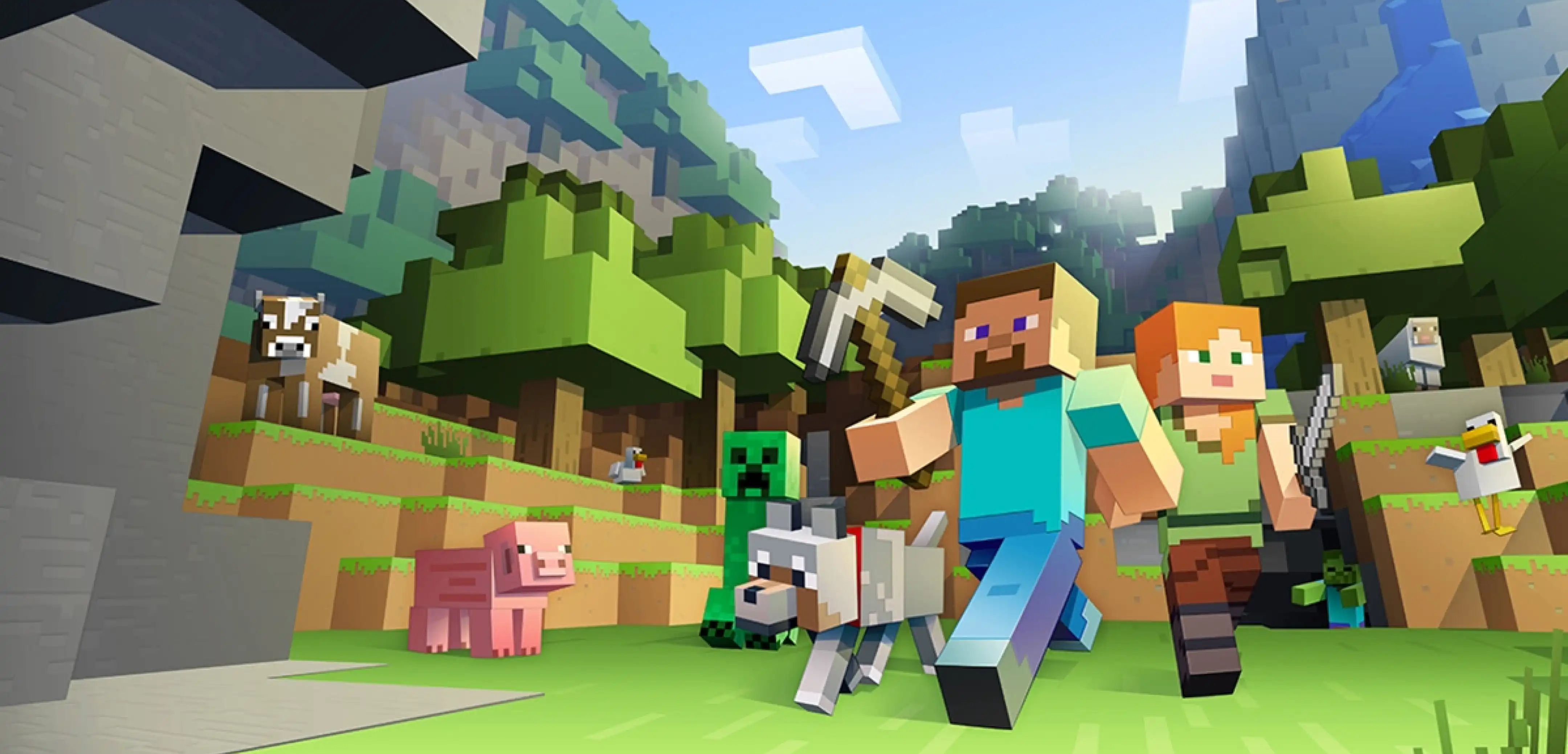 Minecraft
Five Must Try Minecraft Servers
Minecraft has countless servers for players to join, but many genuinely unique ones fly under the radar. Take, for example, GTA Online in Minecraft!
Who would have thought?
Today we explore five must try Minecraft Servers.
Minescape
IP: play.gameslabs.net
The first server on our list of five to try is Minescape! This interesting server is recreating the entire game of Runescape within Minecraft. Perhaps the best way to describe it is playing Runescape with a blocky coat of paint!
Level up skills, complete quests, and take on monsters
on your journey to the top, no different from Old School Runescape.
MCC Island
IP: play.mccisland.net
MCC Island is a new server
and still in beta,
but what has been shared is of a quality that is hard to match. Take part in minigames straight from the Minecraft Championship, complete with seamless matchmaking, cosmetics, and progression systems. And that is only what's been introduced so far!
Minecraft Middle Earth
IP: build.mcmiddleearth.com
Third on our list is a server for those looking to put their building skills to the test. Minecraft Middle Earth has undertaken the
monumental task
of rebuilding the entirety of Middle Earth within Minecraft! Their end goal is for players to be able to take on the very same journey from the books and movies.
Grand Theft Minecraft
IP: gtm.network
Do you like GTA Online? Do you like Minecraft? Well, why not both in one? Grand Theft Minecraft is GTA online within Minecraft, complete with all the GTA features you know and love.
Forget punching trees!
On this server, you're hitting a bank on four lavish wheels.
Hypixel
IP: mc.hypixel.net
No list of must try servers would be complete without the server that stands above the rest. Hypixel is the premiere minigame experience within Minecraft. The team behind it is so dedicated that they are even making their own title called Hytale under Riot Studios!
And it is looking to be something great.
For a guaranteed night of fun, there is nowhere better than Hypixel.
Five Must Try Minecraft Servers
Our list of servers has come to a close, but your journey into these wonderous worlds is only just beginning. Be it on
MCC Island,
or at the gates of Mordor, we wish you the very best and hope our list has helped you on your quest. Until Next Time, BisectHosting =)
Looking to create a Minecraft server of your very own?
We here at
BisectHosting
offer affordable options for just that!
Your Minecraft server is only a few steps away.
---
Looking to create your own gaming server? It only takes a few minutes.
You Might Also Like
---
Join our Discord!
---
20,000+ Members & Growing!
Join our
DISCORD
Start your Minecraft server
Looking to create your own gaming server? It only takes a few minutes.
What do you think?
0 Responses
It's Okay
Perfect
Loved it!