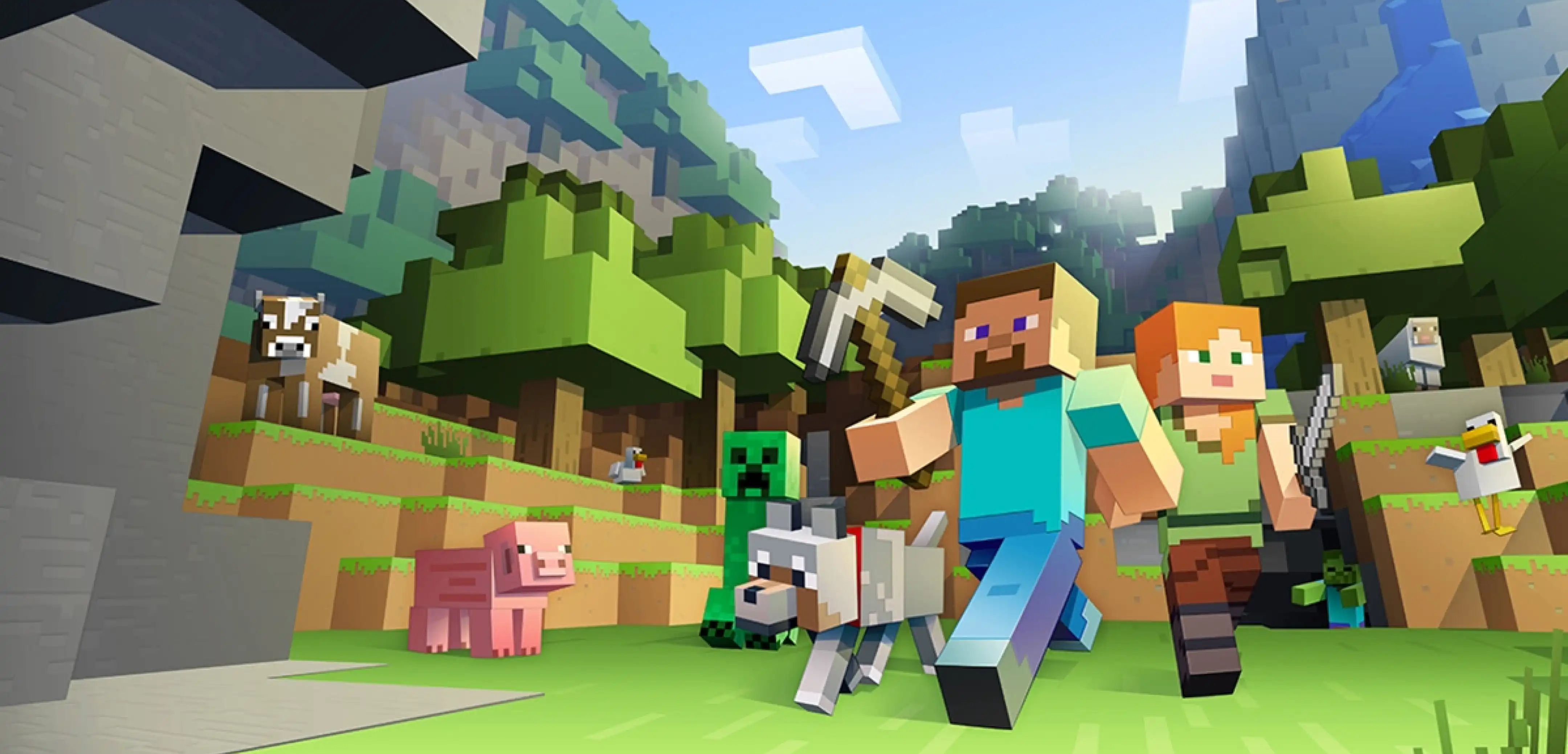 Minecraft
Five Essential Client-Side Mods for Minecraft
Mods offer the fantastic opportunity to change the game and make it your own. For some, that is adding new adventures, blocks, and experiences, but not everyone seeks such drastic changes.
Today we will be exploring five mods that fall under the category of client-side. A mod type that offers the power to completely personalize your Minecraft client. The best part? They even work on Minecraft servers!
OptiFine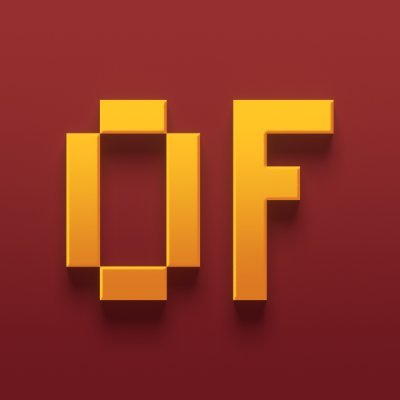 OptiFine is one of the most famous mods for a reason. Installing it will allow Minecraft to run as fast and smoothly as a race car. Playing on a lower-end PC or know a friend with low FPS? OptiFine will likely double Minecraft's performance.
For those using a spaceship to run Minecraft with more FPS than stars in the sky, OptiFine also provides full support for HD textures and shaders. Check out its mod page for even more features like dynamic lights!
Are you running Fabric? OptiFabric can be used to make it compatible.
Xaero's Minimap
The maps in Minecraft are nice, but what if you could have a live map on the top right of your screen? Xaero's Minimap offers just that!  Set waypoints and automatic death points, find your missing dog on the live minimap, and use its built-in compass to always know which way is north.
A word of warning, however! This mod is so useful it borders on cheating, especially in PVP. Consider using its fair play version in competitive environments.
Interested in taking it a step further? Use Xaero's World Map to add a world map as well!
Shulker Tooltip or ShulkerBox Tooltip

Shulker Boxes are an amazing tool for having multiple inventories of items, but if you are as forgetful as me, their management can get troublesome. Luckily some mods can help!
Shulker Tooltip for Forge and ShulkerBox Tooltip for Fabric add the ability to preview Shulker Box inventories directly from your inventory. No longer is there a need to place Shulker Boxes over and over unless you intend to take something out or put it back in!
 Inventory Hud+ & AppleSkin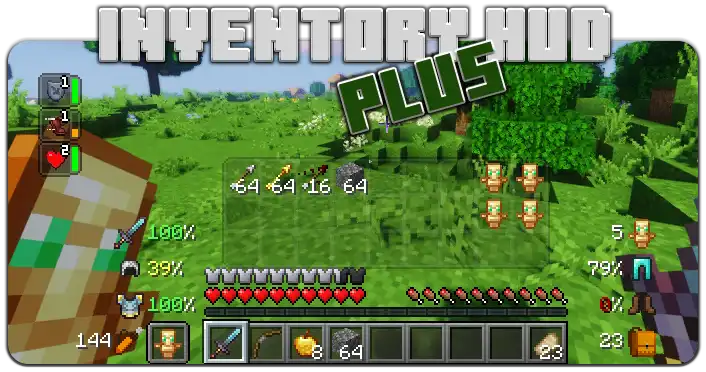 Minecraft's hud is very basic, but the ultimate one can be crafted with these two mods combined!
Inventory Hud+ allows for persistent on-screen inventories, armor percentages, and ammo counts, leaving no detail unaccounted for. Meanwhile, AppleSkin shows how much hunger and health food will restore.
"That is two mods! Isn't this a list of six now?!"
Some may say yes, and they would probably be right.
ToroHealth Damage Indicators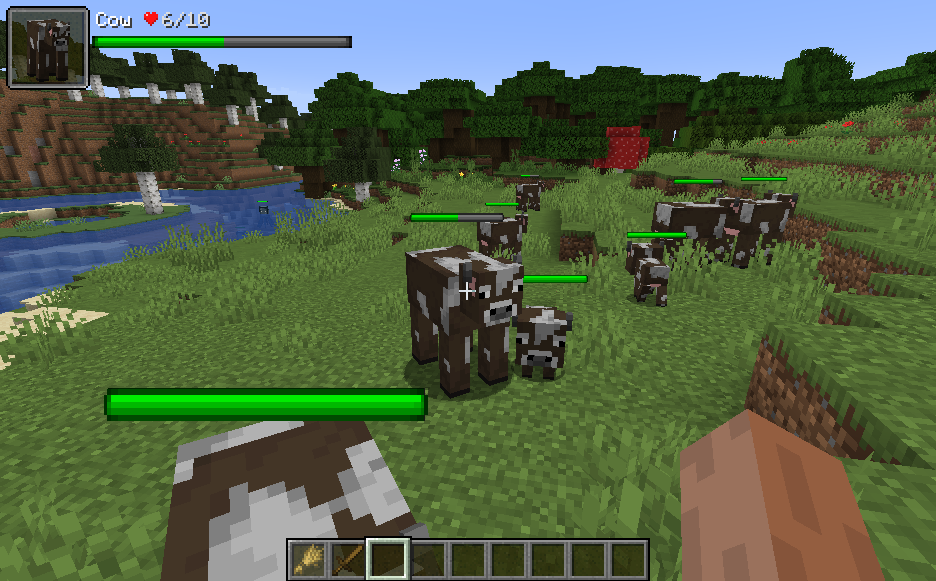 ToroHealth Damage Indicators adds health bars to Minecraft. This mod may not seem like much, but any RPG player would know it as a staple feature.
Seeing exact numbers can be essential in planning your next move, and there is always excitement in knowing an enemy is about to fall. Could you imagine fighting the Ender Dragon if the vanilla health bar was not there?
It is also satisfying simply seeing the health bar go down, but that part may only be me. Just be wary of those strange flickers of health showing Herobrine. You are not supposed to see that part. 😉
A Client Completed
With these mods installed, get ready to experience Minecraft like never before!
For many, including myself, client-side mods are essential to our experience. A double-edged sword when updates come around. It gets surprisingly hard to play without them!
Experiment with more, explore your options, and if your PC can handle it, the realm of animations and shaders still awaits. Perhaps something for our next top-five adventure!
Until then,
BisectHosting =)
---
Looking to create your own gaming server? It only takes a few minutes.
You Might Also Like
---
Join our Discord!
---
20,000+ Members & Growing!
Join our
DISCORD
Start your Minecraft server
Looking to create your own gaming server? It only takes a few minutes.
What do you think?
3 Responses
It's Okay
Perfect
Loved it!