 Other
CS2 Stuttering: How To Fix & Common Causes
Counter-Strike 2 is a game about precision, so performance issues become a massive problem right off the bat. While there are still some issues to iron out with CS2, one increasingly common complaint is with stuttering issues in the game. Here we'll look into some common causes for stuttering in CS2 and how you can fix them.
CS2 Stuttering: Common Causes & How to Fix Them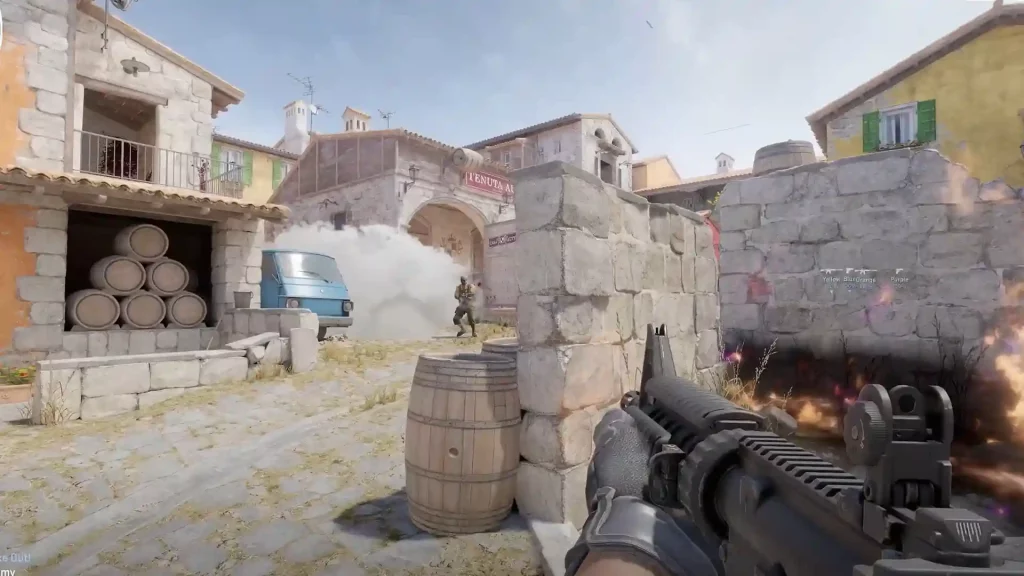 It's important to mention that the possible solutions to stuttering in CS2 often depend on specific problems. So, it's best to troubleshoot your system before finding the main cause of the problem. With that, here are some possible causes of stuttering in Counter-Strike 2 and their potential fixes.
Issue #1: Minimum System Requirements Not Met
Perhaps your PC isn't up to par to play this upgraded Counter-Strike title. Here are the minimum requirements your system should be running to play CS2 with as few graphical issues as possible:
Windows
OS: Windows 10
Processor: 4 hardware CPU threads - Intel Core i5 750 or higher
Memory: 8 GB RAM
Graphics: Video card must be 1 GB or more and should be a DirectX 11-compatible with support for Shader Model 5.0
DirectX: Version 11
Storage: 85 GB available space
SteamOS + Linux
OS: Ubuntu 20.04
Processor: 4 hardware CPU threads - Intel Core i5 750 or higher
Memory: 8 GB RAM
Graphics: AMD GCN+ or NVIDIA Kepler+ with up-to-date Vulkan drivers. Support for VK_EXT_graphics_pipeline_library highly recommended.
Storage: 85 GB available space
Sound Card: Highly recommended
Issue #2: CS2 Graphics Not Running Optimally
CS2 might not be running in a high-performance setting. If so, follow these steps to change the game's graphical performance setting:
Log into Steam and navigate to the game library
Right-click on Counter-Strike 2, and select Properties from the context menu
Click Installed Files on the left sidebar of the Properties window, then select Browse
Copy the location of the CS2 executable file in your system
Click on the Windows Start menu and type "Display Settings" (without the quotes)
Select Graphics in the Display Settings window, then click on the GPU used for CS2
Click on Browse under Custom options for apps, and navigate to the CS2 executable file copied earlier
Confirm the selection and set the graphics preference to High Performance
Issue #3: In-Game Graphics Settings Set Too High
One of the main highlights of CS2 is its enhanced graphical performance, especially when looking into things like the new behavior for the smoke grenade. Although it brings joy to players to set their graphics settings higher than normal to see these upgrades, it may cause stuttering and other problems. Here are some settings you might want to change to reduce or even eliminate stuttering in CS2:
Shader Detail: Low
Motion Blur: Disable
Global Shadow Quality: Low or Very Low
Multisampling Anti-Aliasing Mode: None
FXAA Anti-Aliasing: Disable
Wait for Vertical Sync: Disabled
Particle Detail: Low
Ambient Occlusion: Disabled
High Dynamic Range: Performance
FidelityFX Super Resolution: Disabled
Issue #4: Graphics Drivers Not Updated
Updating your system's graphics drivers may help remove stuttering. Below are the steps to update graphics drivers based on different hardware and software:
NVIDIA
Access the taskbar and right-click on the NVIDIA GeForce icon, then select NVIDIA GeForce Experience from the context menu
Click on the Drivers tab
Click on the Download button beside
Wait for the download and installation to complete
AMD
Access the AMD Driver and Support page here
Download the AMD Driver Auto-detect tool and install it
Run the Auto-detect tool
Click the Install button when it finds the update needed for your AMD graphics drivers
Issue #5: CS2 is Running in Fullscreen Mode
Sometimes, running CS2 in Fullscreen mode may cause stuttering, screen tears, and other graphical issues. Fix this by allowing the game to run in Windowed mode. Navigate to the in-game Settings menu, particularly to the Video tab. Here, look for Display Mode and change it to Windowed mode if it isn't in that setting already. Alternatively, you can turn off fullscreen optimizations from the CS2 executable file. Right-click on that file, and select Properties from the context menu. Then, navigate to the Compatibility tab and disable fullscreen optimizations.
---
Looking to create your own gaming server? It only takes a few minutes.
You Might Also Like
---
Join our Discord!
---
20,000+ Members & Growing!
Join our
DISCORD
Start your Game server
Looking to create your own gaming server? It only takes a few minutes.
What do you think?
5 Responses
It's Okay
Perfect
Loved it!