 News
Bisect Weekly Wrap Up – Minecraft 1.20 Guides, Contests, & More
The month of February is reaching its end, but not without some exciting guides and contests by Mojang! Today we look back at all the content this week had to give, and trust us when we say, what a week it has been!
Top 5 Project Zomboid Mods of 2022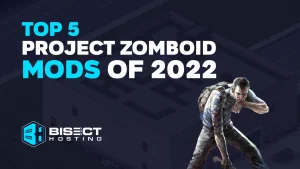 Ending our top fives of 2022 series is the
best Project Zomboid mods of last year!
Some add new gameplay, others quality of life, and one so horrifying many refuse to read it twice! Will these five mods stand the test of time until next year?
Minecraft 1.19.4 Pre-Release 1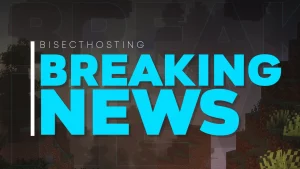 Over in the lands of Minecraft,
1.19.4 pre-release 1
went live! Players looking to test out Minecraft 1.19.4 and Minecraft 1.20 will find both options inside. Just make sure to turn on data packs for the unnamed update's features, otherwise they are disabled!
Mega Man X DLC & Contest
https://twitter.com/Minecraft/status/1628541399665893378
Another Minecraft DLC has made is way to
bedrock edition,
this time a collaboration with Mega Man X! Those looking to give it a try will find the DLC in the Minecraft marketplace. As for builders, there is a contest as well! For the specific details, check out Mojang's tweet above.
Minecraft 1.20 Archeology Guide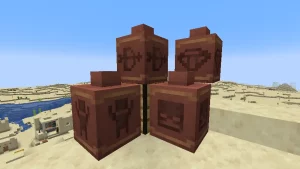 With all the features coming in Minecraft 1.20, we have created the first of many guides to help put them to the test! This time a
step-by-step guide on Archeology
including crafting recipes, loot tables, and where to find suspicious sand.
Bisect Weekly Wrap Up – Minecraft 1.20 Guides, Contests, & More
Another week passes us by, and what a week it was! Pre-releases, DLC, and
guides from us!
Perhaps next week we will be reporting on the full Minecraft 1.20 release? I guess we will just have to wait and see. Until Next Time, BisectHosting =)

---
Looking to create your own gaming server? It only takes a few minutes.
You Might Also Like
---
Join our Discord!
---
20,000+ Members & Growing!
Join our
DISCORD
Start your Game server
Looking to create your own gaming server? It only takes a few minutes.
What do you think?
0 Responses
It's Okay
Perfect
Loved it!